After exploring Colonia and Montevideo, we decided it was time for a beach holiday. We took the bus from Montevideo to Punta del Diablo (4 hours) where we stayed for four days. After Punta del Diablo we continued onwards to the "Paceville of Uruguay": Punta del Este.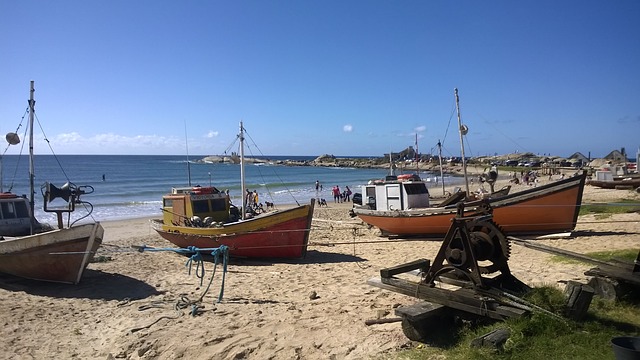 Punta del Diablo
Punta del Diablo is a small surfers town in the East of Uruguay. In winter, only about 800 people live in this town. During summer, however, the number goes up to about 20.000 people.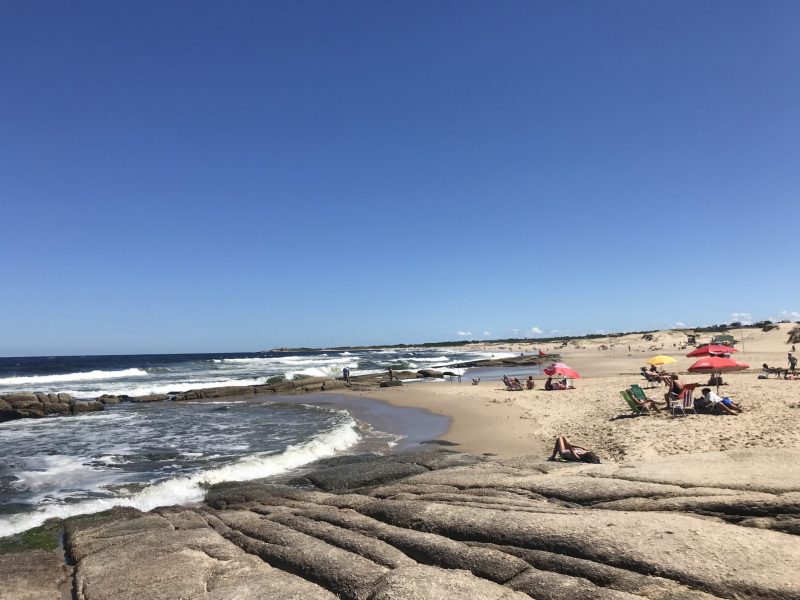 The town has 3 different beaches which are all very beautiful. It's a very laid-back place where Uruguayans, Brazilians and Argentinians spend their summers. As I said, it's also a very small town, considering it only has 2 relatively "big" supermarkets and only 1 ATM.
There are quite a lot of restaurants and bars in Punta del Diablo, which are all very cosy. It's the ideal spot to wind down and relax!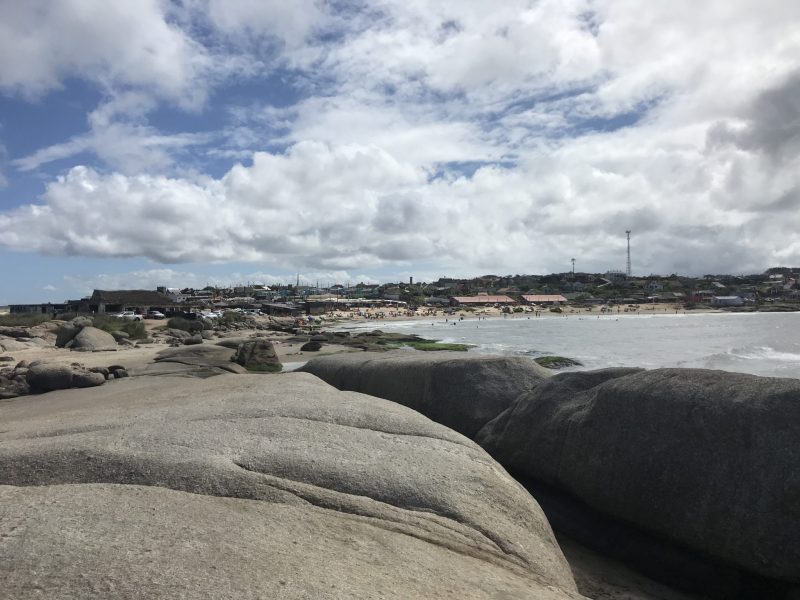 We rented a very cute cabin a bit outside of the city centre (about 30 minute walk to the coast). We spent most of our time at this cabin, since I got a very bad sunburn on our very first day in Punta del Diablo. Just my luck…
Despite it being very warm (30+ degrees), the water was actually quite cold. Unlike Simen, who swam several times, I stuck to lying on the beach completely covering myself up to not damage my skin any more!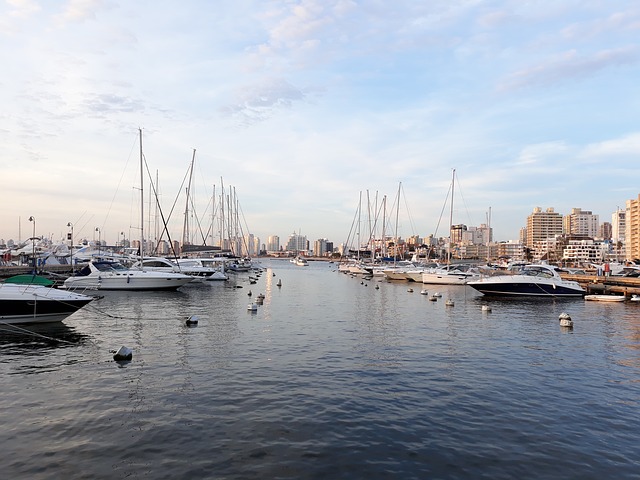 Punta del Este
After our 4-day "mini-break" (from our big break), we travelled to Punta del Este. This is a big resort town located in between Montevideo and Punta del Diablo. Its nicknames are "The Monaco of the South" and the "Hamptons of South America", which, I think, says enough. It attracts lots of tourists because of its beautiful beaches. While Punta del Diablo is more a laid-back surfers haven, Punta del Este is more a place "to see and be seen".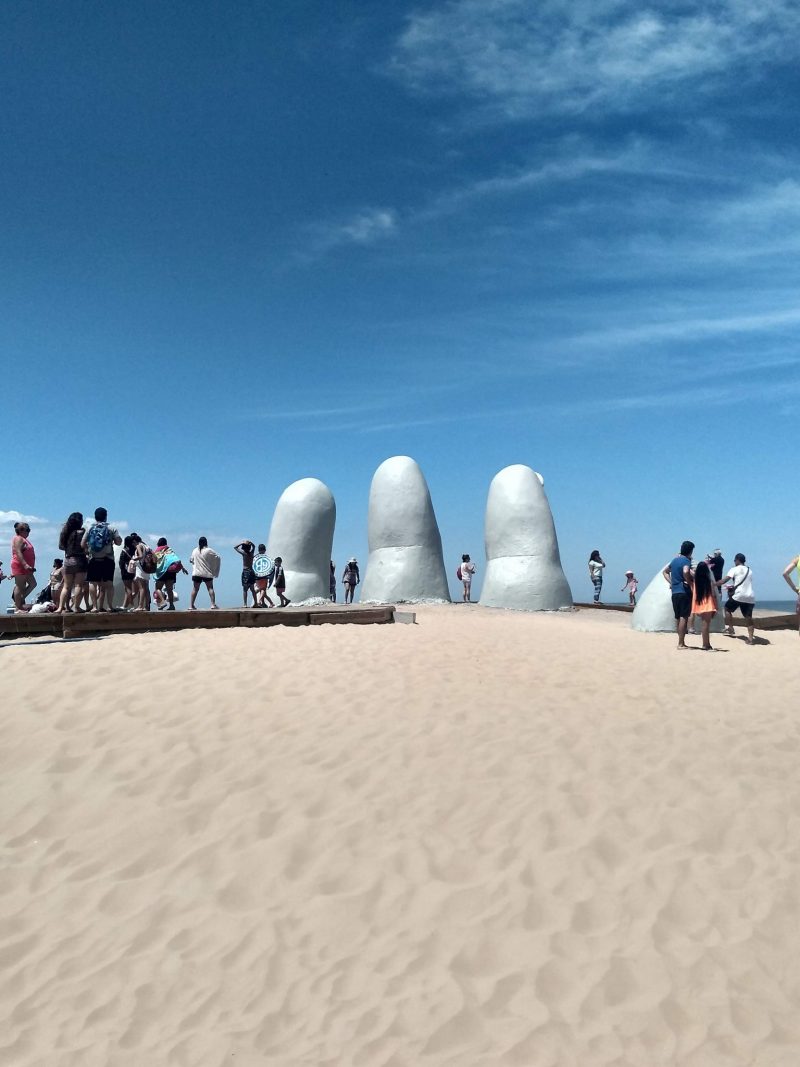 We only spent 2 nights in Punta del Este, considering it's the most expensive place in Uruguay. Here we saw the 2nd "Hand in the Desert" in South America. The first one is located outside of San Pedro de Atacama, which we saw when travelling through Chile.
One of my personal highlights in Punta del Este was the "Cat Café". Here you can play with 7 cats in exchange for a drink. It was a really cool initiative and you could see the cats were loving the attention! Simen made a new best friend as you can see: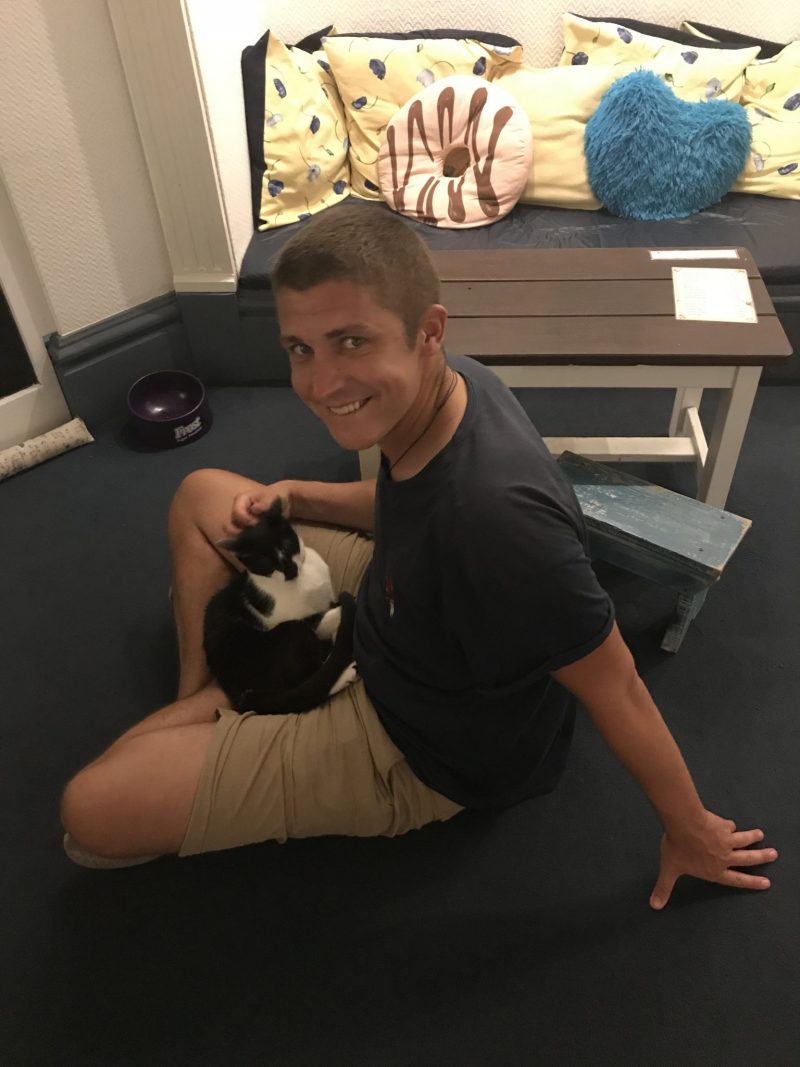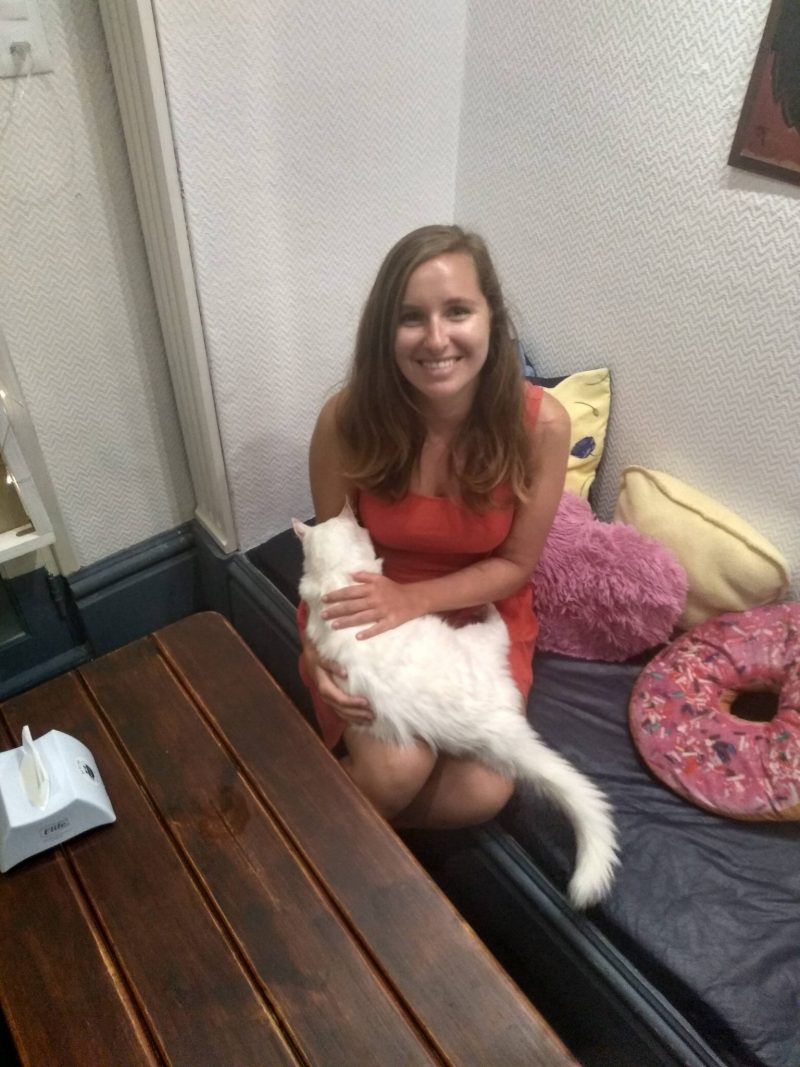 Summary: Uruguay
We spent 2 weeks exploring Uruguay, but we both agreed that Uruguay is a relatively "boring" country. There isn't that much happening and it doesn't have that many crazy highlights. It became quite clear why it's not really considered a touristic destination.
However, I did really like Colonia because it was so cosy and picturesque. Punta del Diablo was also very nice and relaxed. But, I wouldn't really advise people to consider Uruguay as a holiday destination. It can't quite live up to adventurous and beautiful Argentina.
Next stop: Buenos Aires
After another short stop in Montevideo, we travelled back to Buenos Aires. We're staying here until our flight leaves for New Zealand. This means that our 6 months in South America are almost over! It's really crazy how fast time flies…
Before we leave South America, I will publish another blog about Buenos Aires!