Since our plane to New Zealand only leaves on the 24th of February, we decided to add another country to our list: Uruguay. To be honest, Uruguay has never really been on my radar, but Simen is very intrigued by it. So, we decided to travel to this tiny South-American nation for about 2 weeks, while waiting to leave for NZ.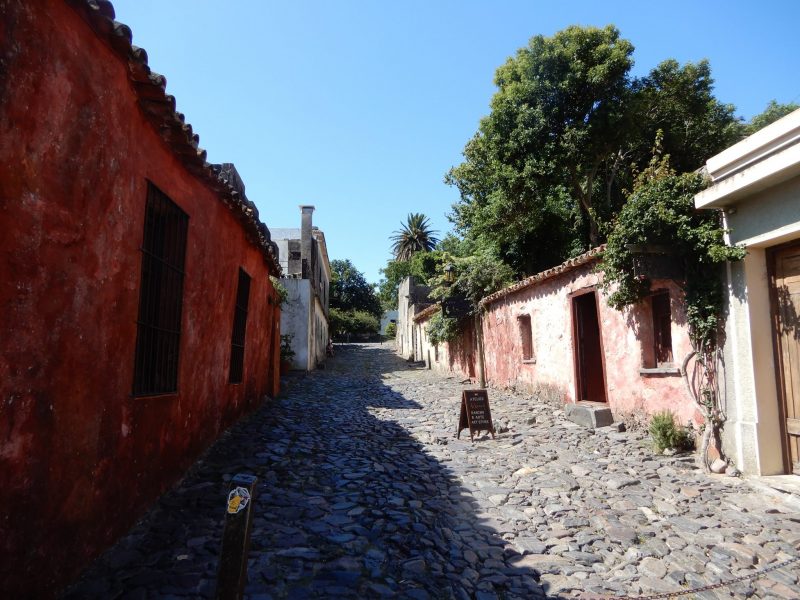 Colonia
Our first stop in Uruguay was Colonia. This small picturesque village is only a 1.5 hour boat ride away from Buenos Aires. The ferry is quite expensive though, we both paid €50 one way.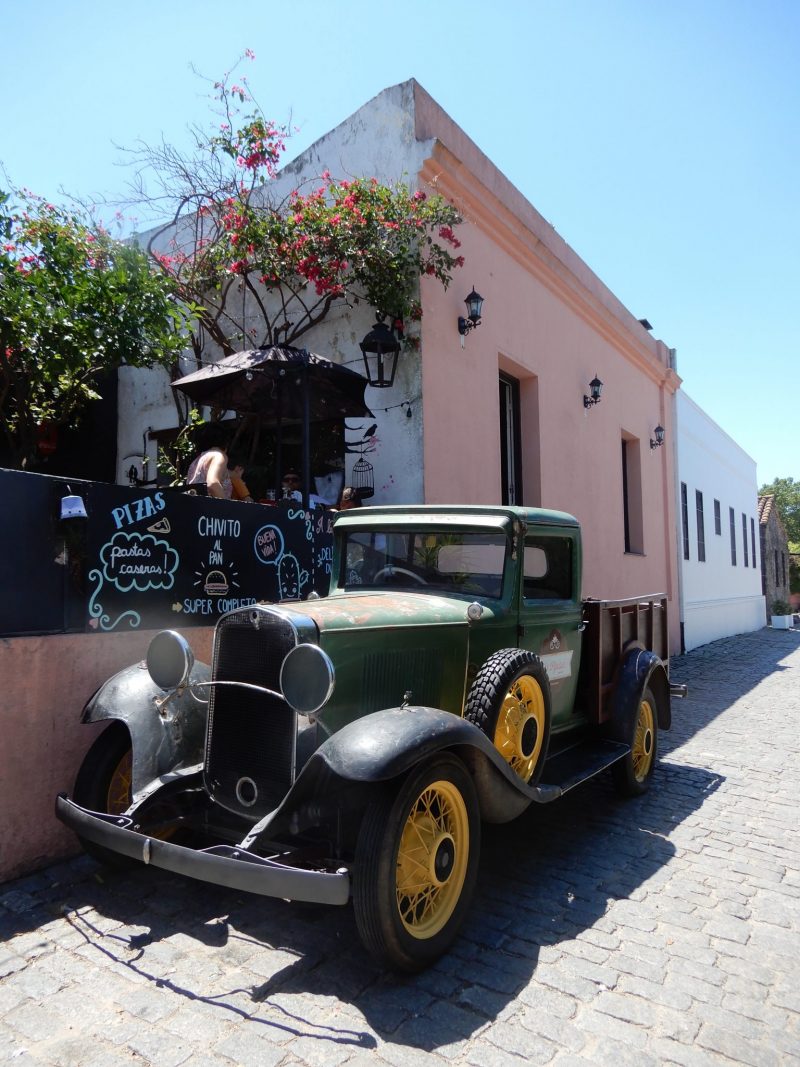 Based on the pictures I saw from Colonia, it reminded me a bit of Cuba. When I actually got there, I really got a similar vibe. It looks like time has been standing still in Colonia for a very long time. We saw people riding horse and carriage on the cobble stoned streets of Colonia. We even saw something that looked like a "garbage truck", but in reality was a horse and carriage picking up garbage. It was very charming!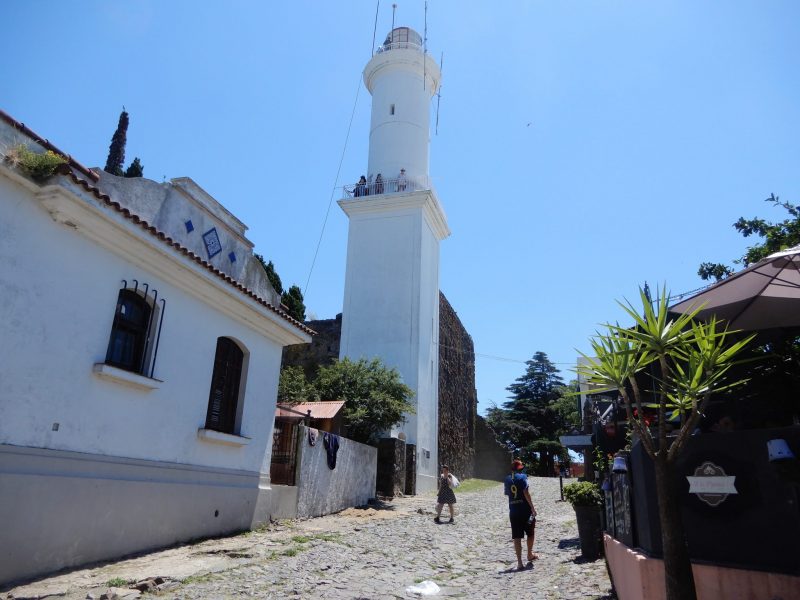 Since Colonia is quite small, we decided to only stay for 2 nights. In reality, you can probably visit most of it in one day. One of the highlights of Colonia is its lighthouse. We paid €3 each to climb up the lighthouse. Once we reached the top we got a better view of Colonia, and we even managed to see Buenos Aires!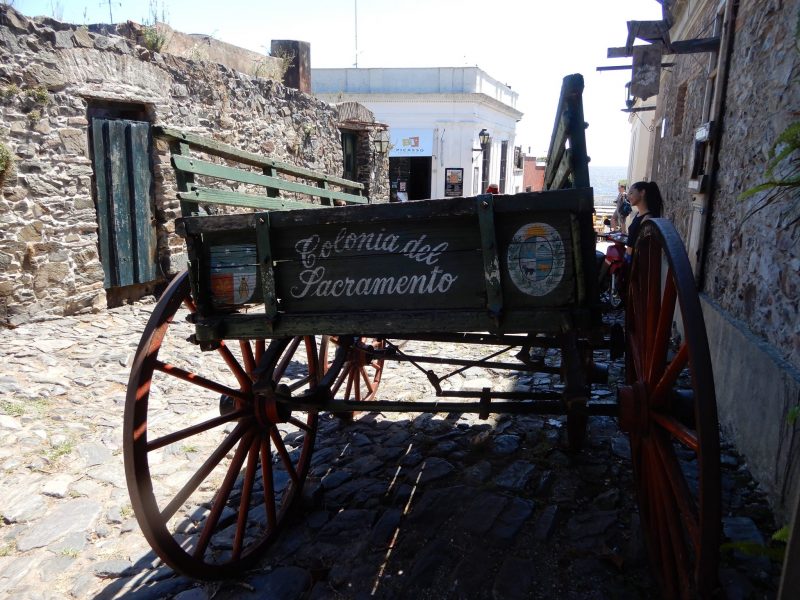 In se, Colonia doesn't have that many highlights. What makes this town special are the cosy cobble-stoned streets and the colourful houses. It's really nice to just stroll the streets, check out the souvenir shops and try out Uruguay's very own sandwich: Chivito (beef, egg, tomatoes, olives, bacon, ham and mayonnaise served on a burger bun).
Montevideo
After 2 days in Colonia, we took a 3 hour bus to Uruguay's Capital: Montevideo. Here we had scheduled 4 days, even though in reality you can probably see the capital in only 2. But because we had a lot of extra time and Simen has quite a lot of freelance work, we decided to stay a bit longer.
Just like Colonia, Montevideo doesn't have that many highlights or must-sees. We spent some time in Montevideo Shopping Mall (there was an H&M!) and watched Green Book in the cinema (beautiful movie, would definitely recommend).
On the second day we decided to actually do some sightseeing. We walked to the Old Town (Ciudad Vieja) of Montevideo which was supposed to be very picturesque. There were a couple of very nice buildings in the Old Town and some nice shops and bars. We strolled the streets for a couple of hours, but there actually wasn't that much to do.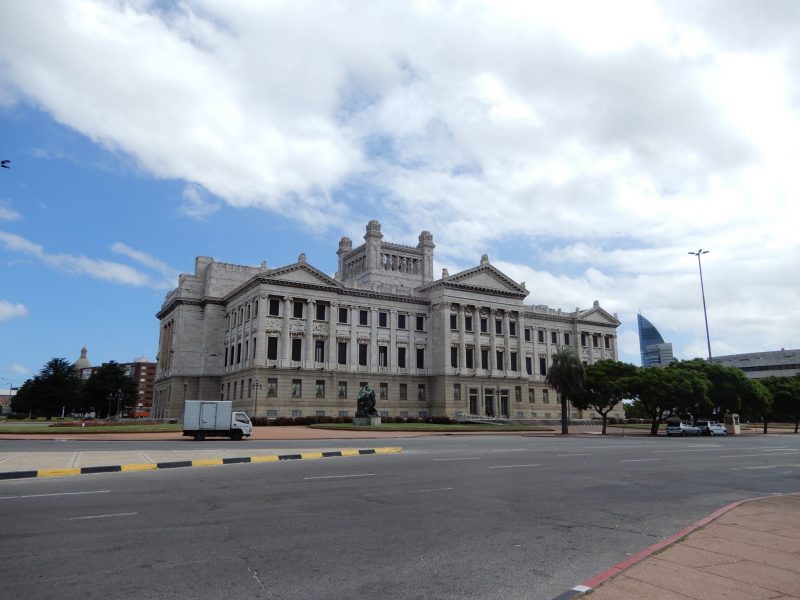 On our third day in Montevideo, we did some more sightseeing. We walked to the legislative building (yes, this is really considered one of the highlights) and the football stadium. This is where the very first World Cup final ever was played, so obviously Simen was very excited to see it. Unfortunately, the museum inside the stadium is only open during week days, which we realised during the weekend…
Afterwards we walked towards the Pocitos neighbourhood, a cosy neighbourhood full of bars and restaurants. Here we ate one of the best pizza's we've ever had (At PizzaClub: camembert, serrano ham and caramelised onion, it was out of this world).
On day four we took the bus to Punta del Diablo, a small beach town in the east of the country. More about that in my next blog!
Facebook Comments