For the last 4 months I've been living in the Alpine city of Torino in Italy. I've spent a lot of hours exploring the beautiful streets of Turin. Of course, I still haven't seen and done everything there is to do or see, but I still wanted to share my favourite spots and activities with you.
Explore the beautiful piazze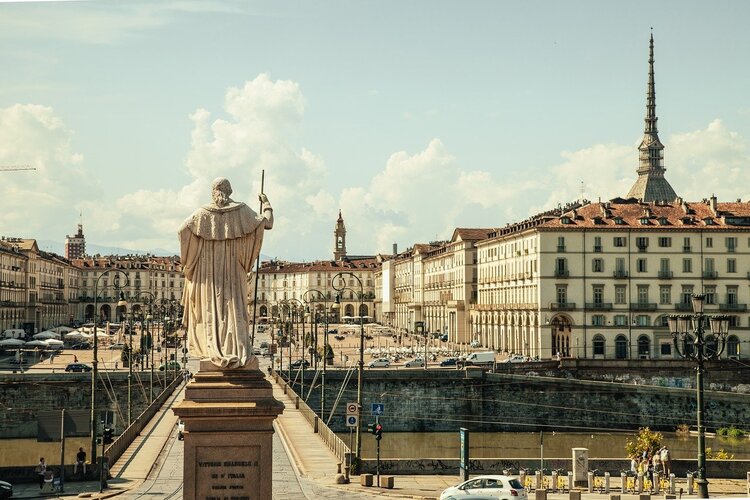 Italian cities are known for their gorgeous town or city squares (or "piazze" in Italian). Whether it's Piazza San Marco in Venice, Piazza Del Campo in Siena or Piazza del Duomo in Milan. Italy boasts hundreds of gorgeous squares. Turin also has several amazing piazze that are worth a visit. After all, Turin was Italy's first capital!
Some of the most beautiful squares of Turin are located quite close to each other. I would recommend going to Piazza San Carlo and Piazza Castello. Both squares are connected by Via Roma, the shopping street where you'll find high-brow fashion stores. After visiting these two piazze, I would suggest walking along Via Po to Piazza Vittorio Veneto. All three squares are located in the city centre, so they will give you the chance to explore Turin's most remarkable spots and highlights.
Enjoy the Alpine views
The city of Turin is surrounded by gorgeous mountains. The Alps are only about an hour drive away. This means you can get amazing views of the mountains from the city centre.
There are several ways to admire the Alpine views. There is the Monte dei Cappuccini, easily reachable from both Via Po and Corso Vittorio Emanuele II on foot. Once you reach the foot of the hill it only takes you 10-15 minutes to walk up. You can also drive up, but the roads are narrow and parking spaces are limited. Also, walking up makes the views so much more worth it, no? Once you reach the top of the Monte dei Cappuccini, you'll get a gorgeous view over Torino, its most famous landmark the Mole Antonelliana and the Alps.
A second option to see the beautiful Alps, is to go to the Superga. Superga is a hill located a little bit outside of the city centre. It is very easily reachable by car and by tram. From Piazza Castello you can take tram 15 which brings you to the foot of the hill. Here you can take a funicular up for €9 round trip (during the weekend). The ride up takes about 20 minutes. The Superga boasts gorgeous views of Torino and the Alps.
Another option (but definitely not the last one), is going up the Mole Antonelliana. As I mentioned before, this is the main landmark of Turin. The Mole houses the National Cinema Museum, which is definitely a must see. It also houses a lift which brings you to the top and allows you to see the beautiful surroundings of Turin. Tickets cost €11.
Visit one of the many museums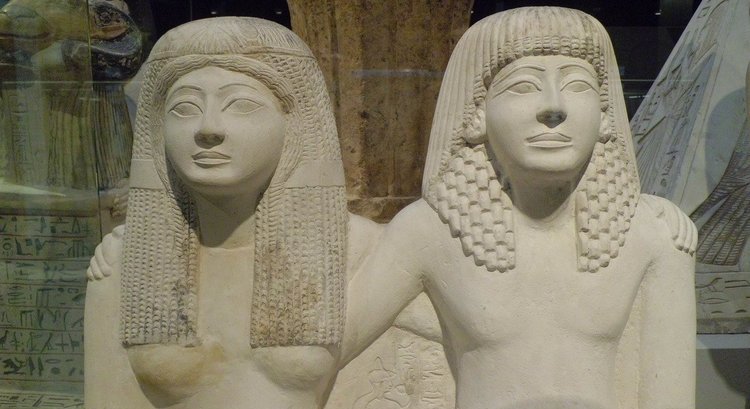 Speaking of the Cinema Museum, Torino is home to lots of different museums and palazzi. One of the most famous museums is the Egyptian Museum, which has been around since 1824. A visit to this museum will set you back €15. Here you will see lots of artifacts dating back to Ancient Egypt. There are also several mummies on display and lots of amazing statues.
The Cinema Museum is also worth a visit. A ticket costs €15 as well (including a trip up to the top of the Mole). The museum guides you through the history of cinema and shows you what happens behind the camera. It's spread out over several floors and is very interactive.
Another interesting museum is the Museum of the Italian Risorgimento. Although, you can take "interesting" with a pinch of salt here. It all depends on whether or not you're interested in Italian history. I, for one, am so I enjoyed exploring this museum which tells you all about Italian history and the unification in the 19th century. You also get to see the very first parliament of Italy and the bedroom of the first Kings of Italy.
Museums in Turin aren't particularly cheap, which is why it might be interesting to get the Museum Card. This card costs €52 and allows you multiple entries to all museums in Turin. Other interesting and notable museums are: The Lavazza Museum, Juventus Museum and Venaria Reale.
Stroll around in the beautiful parks
To be fair, I haven't explored that many parks yet during my time here. But I really like Parco del Valentino and felt like it was worth mentioning. This park is located along the riverside of the Po. In this park you'll find a museum, castle and a Medieval village. It's the ideal spot to unwind for a bit or go for a walk. I especially liked walking through Parco del Valentino to Ponte Isabella and walking back on the other side of the Po. From Ponte Isabella you spot the Mole one one side and mountains on the other.
Cheer on Juventus or Toro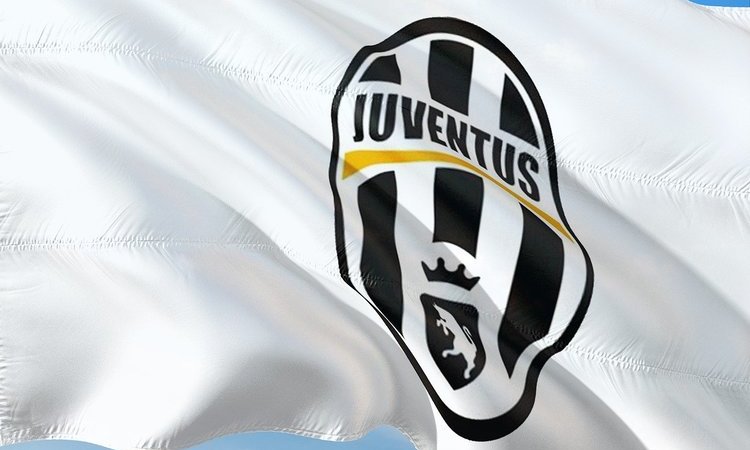 After living in Malta for 3 years, it was nice to finally be able to attend a football game of high level again. I personally root for Juve, so I loved going to the Allianz Stadium to watch Cristiano Ronaldo, Dybala, Buffon, etc. play in real life. As you can imagine, tickets for a Juventus game don't come cheap, but it's definitely worth it.
While Juventus might be the most known football team of Turin, it definitely isn't the only one they have. Turin is divided in die-hard Juve and Toro fans. Watching Toro, or Torino, play doesn't set you back as much as watching Juventus. You can get tickets for around €20 and you still get to see big teams play (Napoli, Roma, Inter, etc.). The stadium is also located relatively central compared to the Allianz Stadium and can easily be reached on foot or by tram.
Indulge in delicious Italian food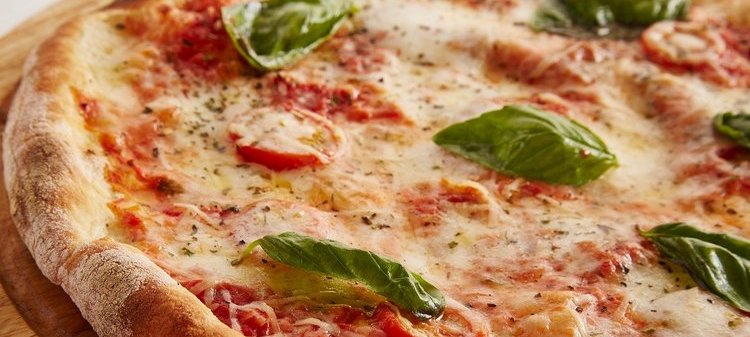 A trip to Italy wouldn't be complete without sampling some of the best food Italy has to offer! After 4 months here, I can tell you: I haven't had one bad meal yet. The cuisine in Torino is delicious. I've had some of the best pizza and ice cream in Turin. Here I'll share some of my favourite places (this is only a short list since I haven't been to that many restaurants yet. I try to avoid eating out too often since living in Italy usually leads to gaining weight).
Amici Miei: located on Corso Vittorio Emanuele II, this pizzeria has everything you want: tasty pizza at very reasonable prices. Not only is the pizza delicious, also the pasta and salads are to die for.
Pizzium: located on Largo IV Marzo and Via Eusebio Bava. Here you won't find the typical Italian pizza like prosciutto e funghi, margherita, quattro stagioni. The pizza here are named after the different Italian provinces. They are a bit more pricey than at Amici Miei, but they're finger-licking good.
Fratelli Pummarò: located in Via Principe Tommaso. This is one of my favourite pizzerie in Turin. The pizza is amazing, the service fast and the prices cheap. What more do you want?
Volver: okay, this is not an Italian restaurant but it's too good to not mention. Here you can indulge in Argentinian cuisine. The empanades, cheeses, steaks, dulce de leche, everything was amazing.
Lucco: this gelateria is also located on Corso Vittorio Emanuele II. Here you'll taste some of the most delicious ice cream you have ever had in your life. I can personally attest to that, and I've had plenty of ice cream in my life (believe me!). It's out of this world.
Once I've done more exploring, I will update this post to share my favourite spots, eateries and things to do. Keep checking for future updates!