Having friends who live all over Europe is definitely a blessing. Last November, I travelled to Zurich to visit one of my friends who lives there. Is it worth visiting a beautiful city like Zürich when you only have 24 hours to do sightseeing? Definitely! Curious to read what I did? In this article, I will guide you through my 24-hour itinerary. 
Disclaimer: since I travelled on a low budget, Switzerland isn't exactly known as a wallet-friendly destination, I mainly got everywhere by walking. This means that my itinerary here is primarily based on things I did on foot. I also didn't sit down for drinks or lunch, since I opted to go to the supermarket instead. This way I managed to keep my spending in check. I only paid for the train to Üetliberg and the metro.
Üetliberg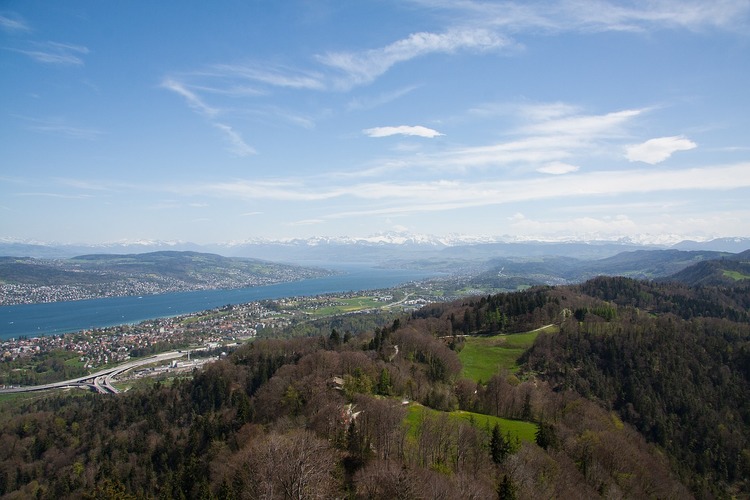 If you're starting your visit from Zürich Central Station, I would advise you to first of all head to Üetliberg. From the Central Station you can easily reach this mountain by taking the S10. This train takes you to Üetliberg in only 20 minutes. A return ticket sets you back 17.60 CHF.
Once you reach the Üetliberg, you still need to walk uphill for about 10-15 minutes. The view from the mountain is absolutely gorgeous. You get to see the city, Lake Zürich and the Alps in the background, all at once! Make sure to take your time up there because you will want to admire the view from all sides.
Old town Zürich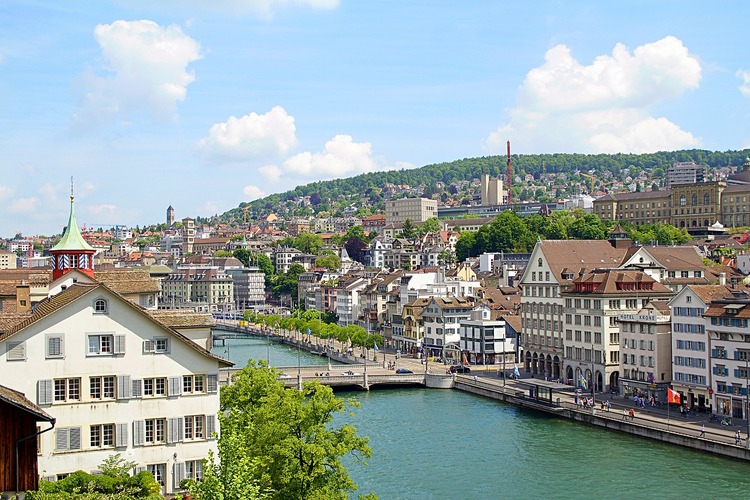 Up next: explore the Old Town. From Zürich Central Station, cross the Bahnhofbrücke in the direction of the Niederdorfstrasse. Here you can stroll through the cosy and narrow streets which are full of colourful houses and fancy stores. In this street you'll also find tons of fondue restaurants. If you would like to try some typical Swiss fondue, I would advise to book a table. The Old Town can get very busy in the evening, so in order to avoid disappointment make sure to make a reservation.
From Niederdorfstrasse you can walk down to the Limmatquai where you get a gorgeous view of the river flanked by beautiful medieval houses. Here I would advise to cross over to the other side of the river to visit the Lindenhof Hill. From this hill you get a beautiful view of the city. Afterwards you can walk along the Limmat river towards Lake Zürich.
Walk along Lake Zürich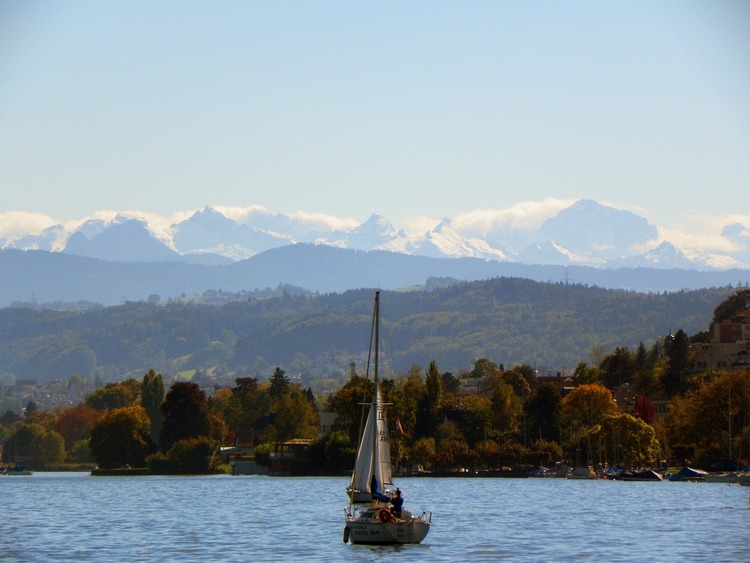 Since Lake Zürich is 40 kilometres long and 3 kilometres wide, it's not possible to walk around it. You can, however, choose to walk along the lakeshore. Keep walking straight ahead once you reach the Quaibrücke, in the direction of the Chinese Garden.
The walk along the lake is gorgeous. There's a pedestrian walkway, so you don't have to be worried about cars driving by. I would advise to walk towards Lake Side Restaurant where you get a gorgeous view of the lake and the Alps in the background. From the bridge to the restaurant it takes about 25 minutes.
Eat Swiss fondue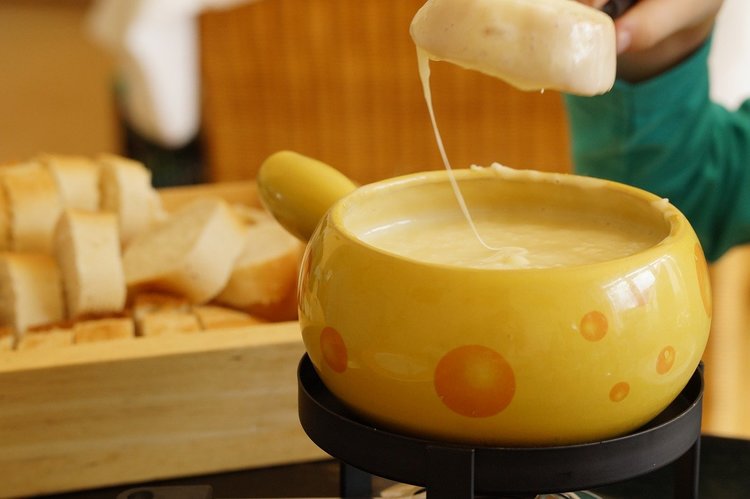 After all this walking and sightseeing, you're probably starving. What better way than to finish of your 24 hour trip in Zürich than with some typical Swiss fondue? Just a reminder: Swiss fondue might not be the same as the one you're used to. The Swiss eat fondue with alcohol in it. Restaurants will offer both versions, however if you want to enjoy fondue the proper Swiss way, you should try it with alcohol. 
Like I said earlier, you'll find tons of restaurants in the Old Town. We went to Le Dézaley where we paid around €35 for a fondue with bread and drinks. It's a bit on the pricey side, but hey, it is Switzerland after all.