Venice is considered one of the most magical cities in the world, and rightfully so. Setting foot in Venice, is like entering a new, fairy-tale like world.

If you're planning on visiting this stunning city and are wondering what you shouldn't miss in Venice, make sure to keep on reading. In this article I will tell you all about what you can see in Venice in two days.
See my itinerary on this map:
Trip map created with
Wanderlog
, for itineraries
Day 1: Rialto and Piazza San Marco
On our first day in Venice, we stuck to the touristic highlights. Sometimes, these can disappoint, as is the case with for example Manneken Pis in Brussels or The Little Mermaid in Copenhagen, but I promise that you won't be disappointed when visiting Venice's main attractions.
Walk, explore, discover
Visiting only two things in one day maybe doesn't sound like much, but a big part of Venice's charm is that the city itself is one big open air museum. You can spend hours wandering the cosy, narrow streets flanked by colourful stately houses, while you walk over many of the three or four hundred bridges (the official numbers vary) crossing the numerous canals.
The keyword of visiting Venice is "walking". Walk, walk, walk and walk some more. Explore all the streets, let the city guide you and take you wherever you feel like. Behind every corner there's something new to admire.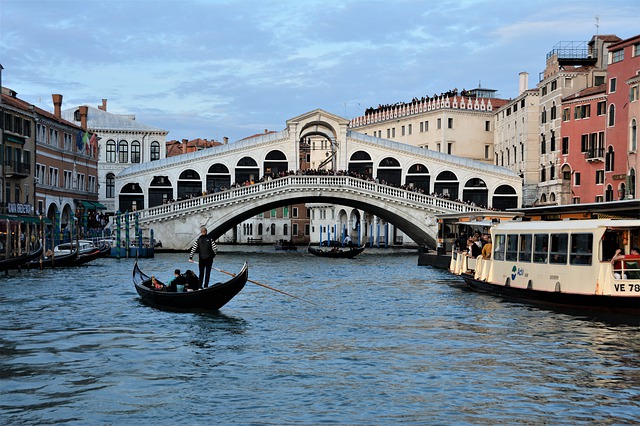 Visit the Rialto bridge from all sides
Somewhere along the way, you'll find yourself at the Rialto bridge, crossing the Canal Grande. Both the Rialto bridge and Piazza San Marco are very well indicated with yellow signs pointing you in the right direction. So even if you wander off in a small street, or are exploring a new piazza or nook of this city, these yellow signs will tell you how to reach the main attractions of the island.
Make a compulsory stop at the top of the Rialto to take pictures of the Canal Grande, or walk along each side of the canal to take pictures of the Rialto bridge. It's a sight for sore eyes. Another way to see it, is from above, by going to the Fondaco dei Tedeschi shopping mall. Here you can admire the Rialto and the rest of Venice from their rooftop terrace.
Enjoy a Spritz and indulge in cichetti
If all the walking has made you thirsty, make sure to go for a cocktail at Bussola at Campo Bella Vienna, close to the Rialto. The Aperol and Hugo Spritz are to die for. Venice actually has their own type of Aperol Spritz, Select Spritz, made from Select liquor instead of Aperol. It is a bit more bitter than Aperol, so be aware of this if you're not a big fan of bitter flavours.
In case you'd rather have a nibble, have some cichetti at Al Mercà. Chichetti are basically the Venetian answer to tapas. You order small sandwiches filled with mouth-watering ingredients like truffle cream, brie, spicy sausage and many, many more.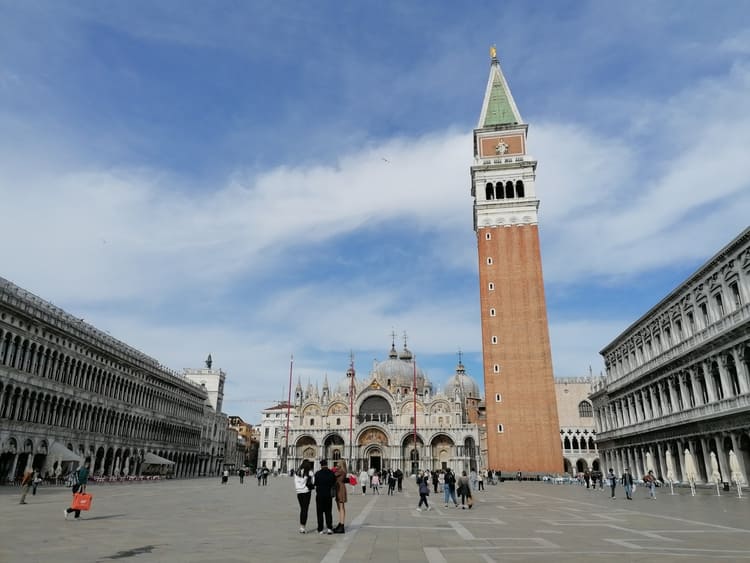 Piazza San Marco
Considering cichetti are fairly small, it's very well possible you're still a bit hungry. On the way to Piazza San Marco, you'll find a delicious gelateria, where you can taste some of Venice's finest ice cream.
The gelateria is called Gelatoteca Suso, and when we walked past we were immediately lured in by flavours like Mimosa, Cheesecake, Chocolate and almonds, and more. Also, the queue consisting of only Italians, told us the ice cream must be good. Believe me, it was some of the best I've ever had, so make sure to stop by Suso!
Piazza San Marco is located less than 10 minutes away from Gelatoteca Suso. Venice's most popular square has a lot to offer: the gorgeous Basilica di San Marco, museo San Marco, Palazzo Ducale, etc. You can visit all of these if you'd like. We admired them from the outside and continued towards the Ponte dei Sospiri, another one of Venice's main attractions.
One warning: if you're planning on having a drink or a bite of food on Piazza San Marco, be aware it will cost you a lot. Some of the places offer live music, which you end up paying for. A simple cappuccino can set you back as much as €25! Opt for some of the bars and restaurants in the side streets instead, they are much cheaper.
Chances are, you'll already be quite tired from walking all day and you'll be looking into where to get your next Spritz or some more of those cichetti…
Day 2: Murano and Burano
On day two you can take the opportunity to explore some of the neighbouring islands. Two of the most famous ones are called Murano and Burano, which are famous in their own right.
Getting from Venice to Murano and Burano is fairly easy thanks to the ferries. The best way to get there is to leave from the ferry station Fondamenta Nove. From here you can choose between several different lines (3, 4.1, 7, 12, 13 & 18) which stop at Murano. The trip only takes about 10 minutes.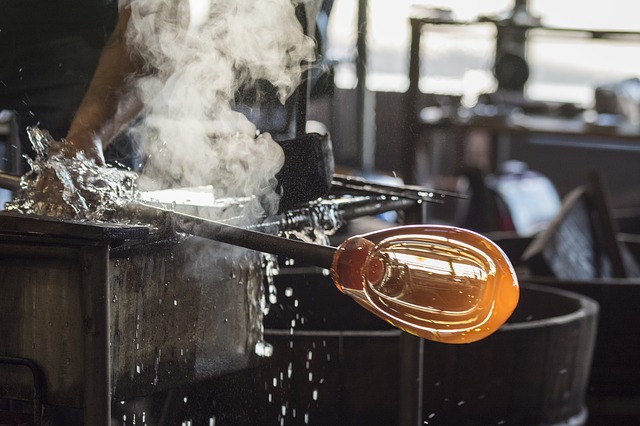 Admire a glass blower at work in Murano
Murano is known for its glass production. In this cosy little town with colourful houses, you can watch the glassblowers as they showcase their talent and make the most gorgeous sculptures, glasses, bowls, plates and much more.
There are dozens of different shops selling all kinds of goods made out of glass, and you'll be amazed at how skilled these craftsmen are. I promise you, it'll be difficult to leave Murano without buying a little something in glass for yourself.
Murano glass isn't cheap, at least not if you've got your eye on something bigger, like a glass bowl or vase. These can cost more than €60, so it's not for everyone's budget. Luckily, all shops also sell smaller items, such as little gondola's or animals made out of glass. These don't cost as much and you can buy a small souvenir for as little as €5.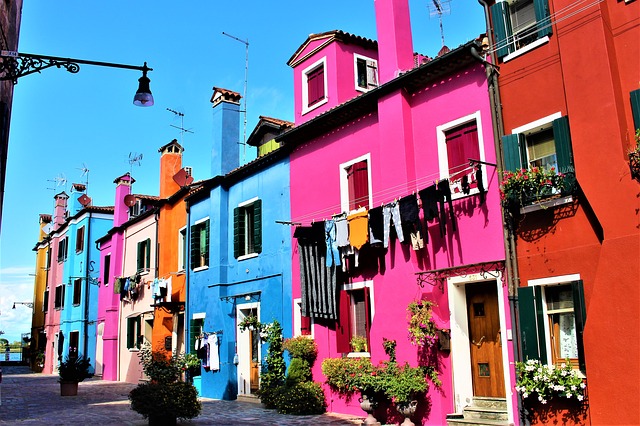 Admire the gorgeous and colourful houses of Burano
From the Murano ferry stop "Murano Faro", you can take the ferry (line 12) to Burano. This stretch takes a bit longer, around 30 minutes. Burano has mainly gotten popular in the last couple of years, thanks to Instagram (of course). When setting foot on Burano island, it becomes clear almost immediately why this town has shot to fame on the "Gram".
All the houses on this island are painted in the most gorgeous, bright colours. It's hard to describe how beautiful the colours were, and pictures don't even do it justice.
Just like Murano, Burano isn't that big, so it probably won't take you too much time to stroll through it. However, the island has lots of cosy cafés where you can order another Spritz or nibble on a cichetto as you admire the gorgeous houses. It's definitely worth the detour.
Afterwards, you can just hop on the next ferry back to Fondamenta Nove and you're back on your way to Venice. At this point, your time in this beautiful city will be coming to a close, but make sure to enjoy the last couple of hours you have by exploring the cosy, small streets even more.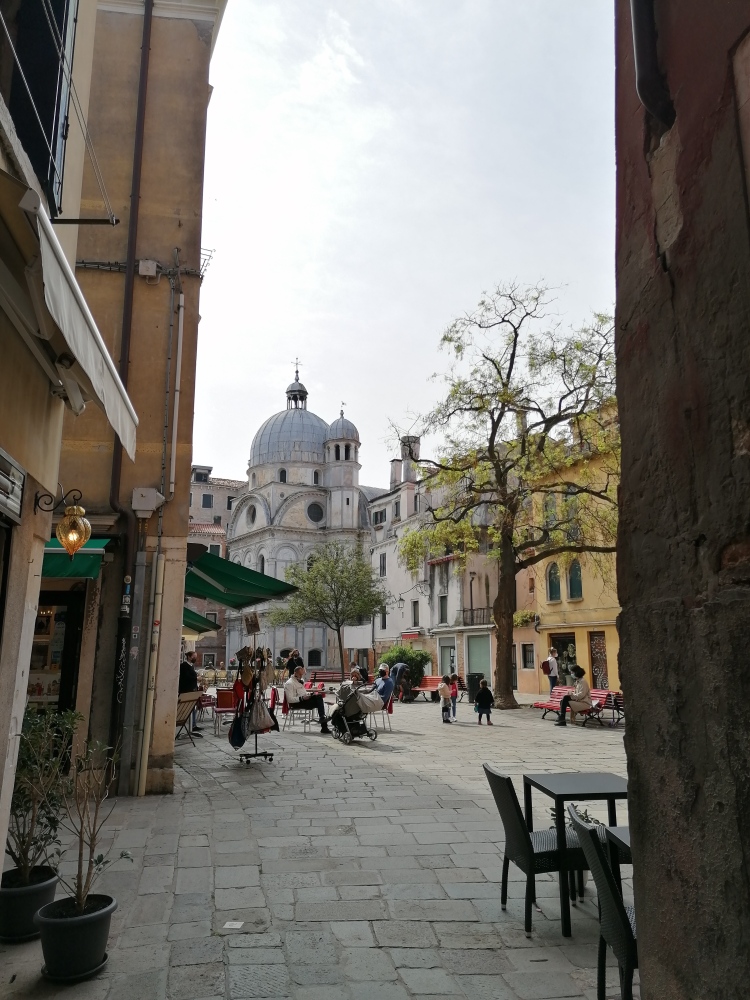 To end your visit: explore a bit more
As I said before, a big part of Venice's charm is walking the streets and admiring every alley, corner, house, bridge and canal. The city definitely has lots of highlights to offer, but for me personally, you get the best image of Venice by walking as much as possible.
Two days is a decent amount of time in Venice, but I assure you that you won't be ready to go home yet. Venice, to me, is a city I want to keep on going back to, despite having been there several times before. It has this magical spell which makes you want to come back for more. And I'm sure you'll be vowing to yourself to come back one day in the near future.
Tips:
Have an ice cream at Gelatoteca Suso
Enjoy the cichetti at Al Mercà close to the Rialto Bridge
Try a Spritz at Bussola
Go for a tasty dinner at Muro San Stae
If by any chance, you crave steak in Venice, make sure to go to Al Grill
You can buy your ferry tickets at one of the many stations (either at the till or the ticket machine)
Try a tramezzino (triangle sandwich)
If you're visiting Venice in off season, consider taking a gondola. Before May 1st, they cost €40 for a 25 minute ride, compared to €80 during high season