As if a 28-hour bus ride wasn't bad enough yet, I spent the first 2 days in Bariloche in bed. The verdict: tonsillitis. No idea how I managed to pick it up, but it meant that our 5-day visit to Bariloche turned into a 3 day one. We decided to rent a car for 2 days (€40 per day) to explore the beautiful region of Bariloche.
Seven Lakes Route
The first day we drove to Villa la Angostura, which is part of the Seven Lakes Route. This Route is known for its beauty because you drive past gorgeous lakes, rolling hills and rocky mountains. We didn't manage to do the whole Seven Lakes Route because we didn't have unlimited mileage.
The Seven Lakes Route usually goes from Bariloche to San Martin de Los Andes and takes about 280 km round trip. Since we were planning on going to Circuito Chico the next day, we decided to cut the trip short and only drove until Villa la Angostura.
The whole way to Angostura was gorgeous, I could see why people advised us to do the Seven Lakes route. It reminded me a lot of Lake Tahoe in California/Nevada. There were lots of pine trees, beautiful lakes with crystal clear water and sometimes even snow-capped mountains.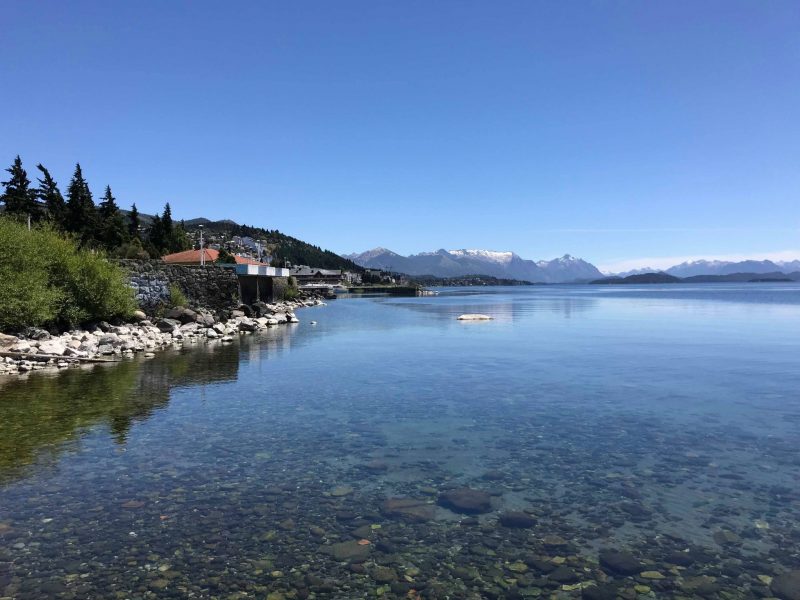 After we had lunch in Angostura, we decided to continue towards a couple of viewpoints. We were advised to go to the Bahia Mansa and Bahia Brava, two beautiful bays about 4 km away from Angostura. It was clear that Angostura is a very popular touristic destination. There were tons of people swimming, hiking, taking boat trips on the lake etc. It's the perfect holiday destination year round since you can also ski in winter.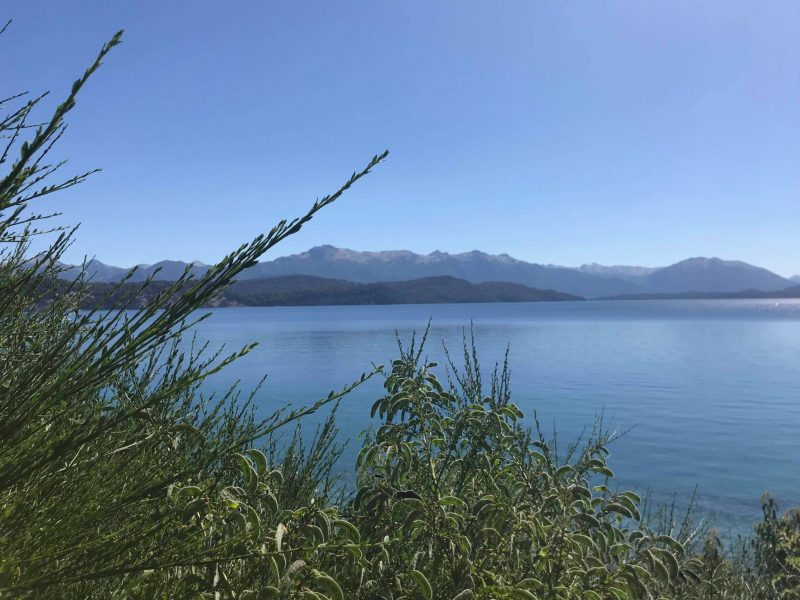 Circuito Chico
The lady at the car agency had advised us to go to Circuito Chico because according to her it was one of the must-sees. So on day 2, we made our way over to the start of the Circuito, about 30 km away from Bariloche.
The Circuito Chico is a 30-km long loop which takes you past more beautiful lakes, restaurants, picnic places, hiking routes etc. A lot of people rent a bike to bike the whole loop since it's very doable and boasts gorgeous views.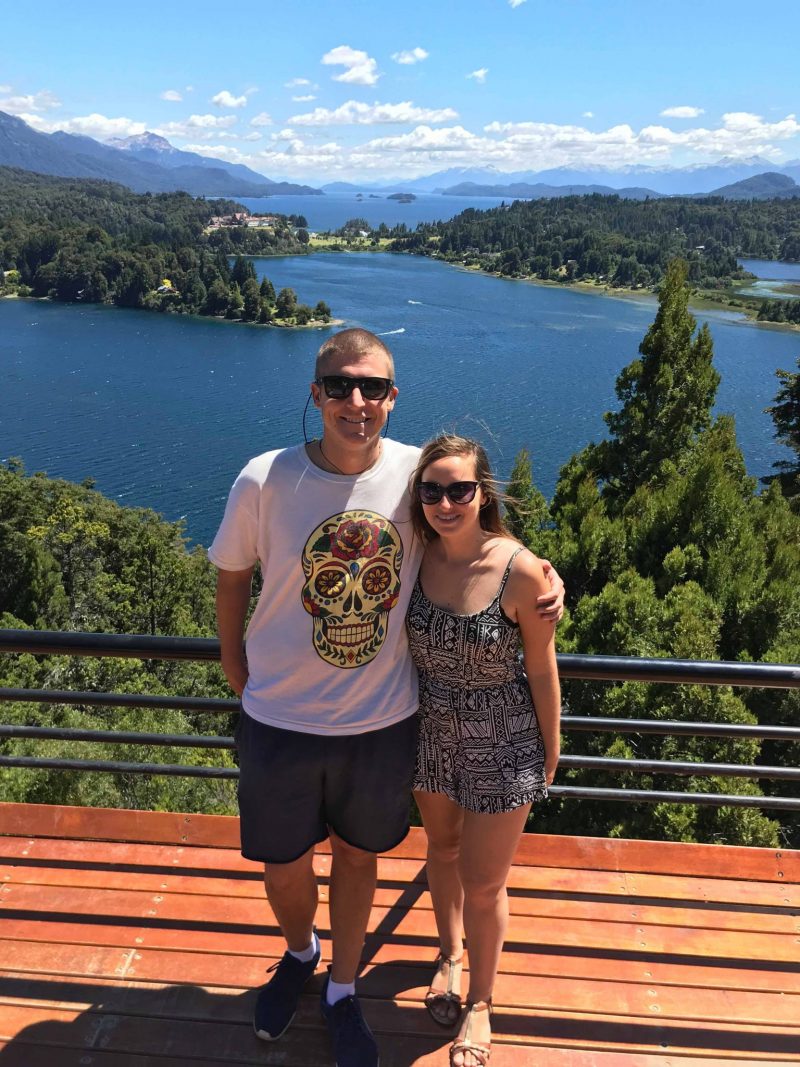 Along the way, there are several viewpoints which offer amazing views over the Lake district area. It was crazy to think that Puerto Montt and Puerto Varas were just across the border (about 300 km to the west). Bariloche and its surroundings were a lot more beautiful than Puerto Varas, in our opinion at least.
It took us about an hour to do the whole loop, including pictures stops. We actually did the loop twice, because we decided to have lunch in one of the restaurants which overlooked the Lago Moreno. This was definitely one of the more picturesque lunch stops I've ever been to.
Cerro Campanario
After driving the Circuito a second time, we decided to go to the Cerro Campanario. This is a hill overlooking the Circuito Chico and the lakes and can be accessed by cable car. The cable car set us back €10 each. Once we reached the summit, we not only got to see the Circuito Chico but also Bariloche. It was a spectacular view!
We stayed for about 15 minutes on top of Cerro Campanario, enjoying the views. Afterwards, we decided to head down again and drive back to Bariloche.
Next destination: Iguazu Waterfalls
I was very bummed to not have been able to explore Bariloche a bit more. It's such a beautiful region! I would recommend it to anyone visiting Argentina, and I'm hoping to maybe return one day.
On our last day in Bariloche, we had to get to the airport by noon to take a flight to Buenos Aires. From here we continued onwards to the Iguazu Waterfalls. Read more about that in my next blog!