If you're a bit like us, you started planning your trip to Torres del Paine too late and realised all the accommodation inside the park has already been booked. The hostels and hotels just outside the park only offer bunk beds at extortionate prices (€100 per night for a bunk bed!). What now?
Does this mean you can't visit Torres del Paine anymore? Luckily for all those late planners out there, there is a solution: staying in Puerto Natales.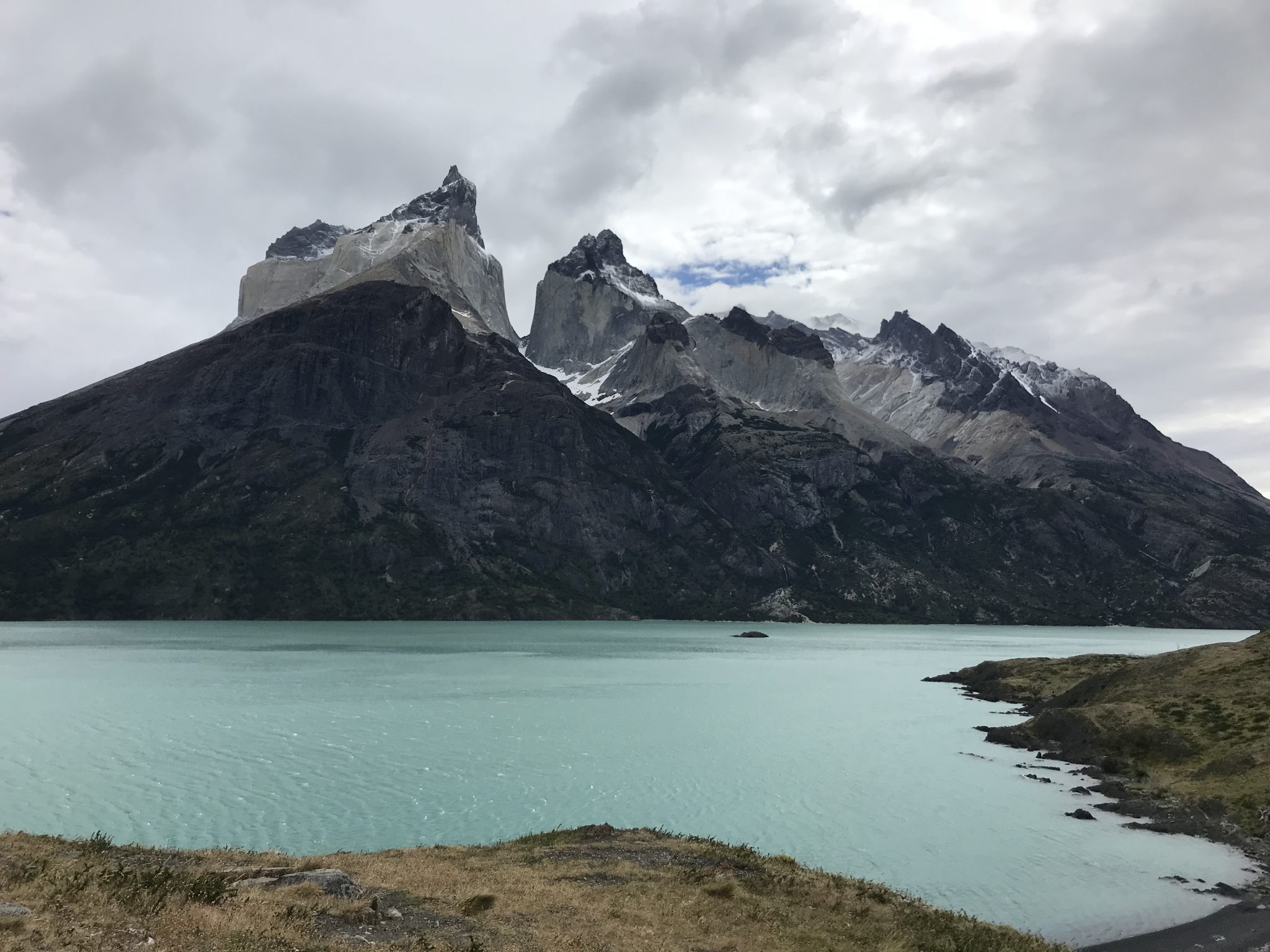 The closest city to Torres del Paine
Puerto Natales is the closest city to Torres del Paine National Park. The city is located about 145 km from the park entrance (Laguna Amarga). By bus, it takes between 1.5 hours to 2 hours to reach the park. By car, you'll most likely be able to get there a bit faster, but it will still take you at least 1.5 hours.
Travelling by car
Ideally, you have a rental car booked before arriving in Puerto Natales. However, if you're lucky, it's still possible to book one when you arrive.
Do take into account that Patagonia is a very expensive destination. We saw rental cars advertised for 70.000 Chilean pesos or about €85 per day. Travelling to Patagonia does not come cheap…
Also, remember to factor in the money you'll be spending on gas. You'll have to drive at least 3 to 4 hours every day you want to visit the park. This will rack up the costs for gas a lot. If this is a bit out of your budget, then you can still opt to take the bus.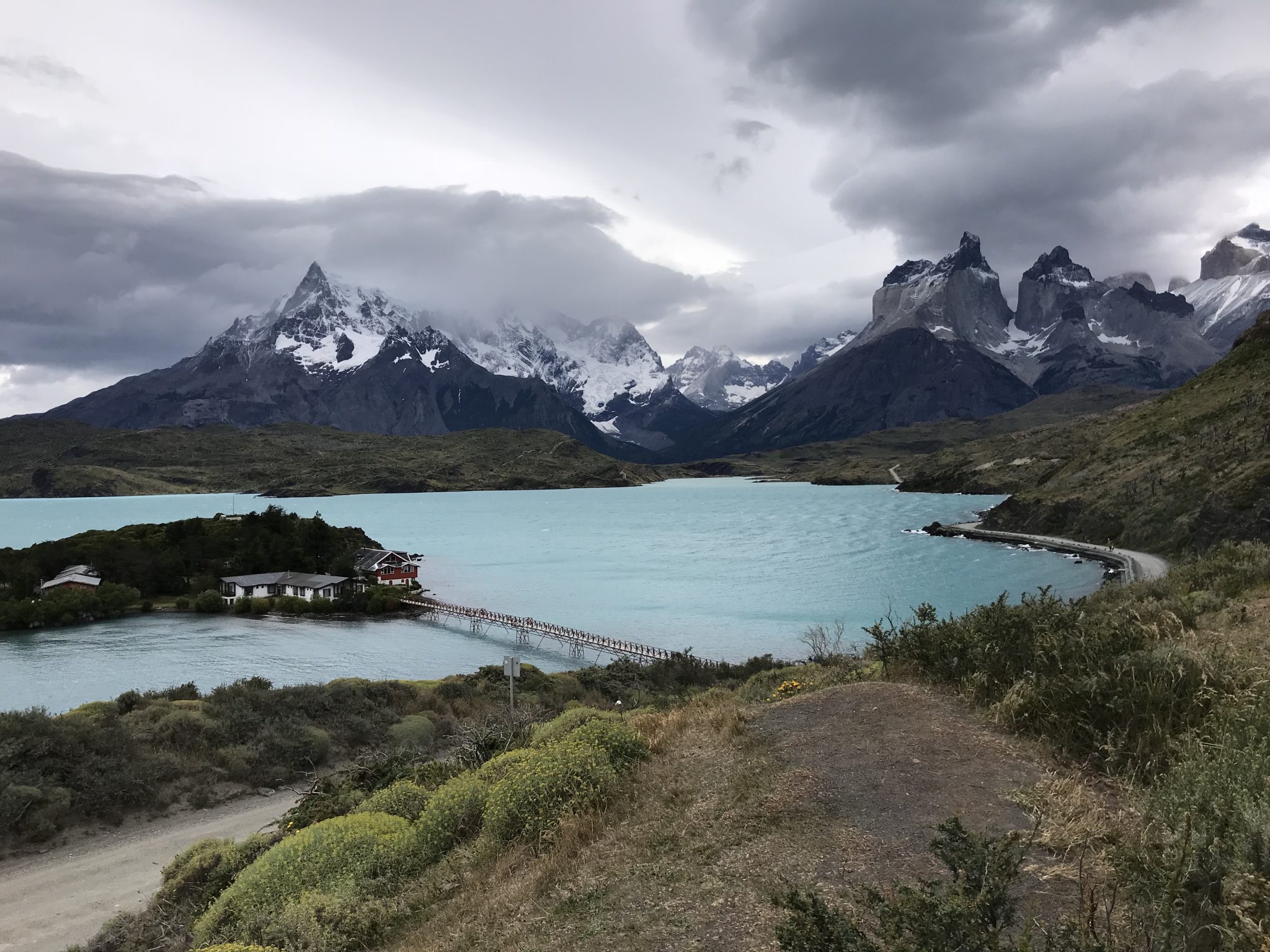 Travelling by bus
There are several bus companies travelling to Torres del Paine every day. Some of the most popular ones are Bus Sur and Maria Jose. Other companies are Juan Ojeda, Turismo Zaahj, Buses JB, etc.
However, they all basically offer the same thing: buses leaving around 7 AM or 2:30 PM. The ticket prices are also the same, 15.000 pesos (€19). So, it basically doesn't matter which company you choose.
There's no need to book your ticket days in advance, you can still get tickets the day before leaving for TdP.
The bus stops 3 times inside the park: at the Laguna Amarga entrance, Pudeto and at the Administration/Visitor Centre.
The bus back leaves either at 12:30/19h (from Pudeto) or 13:30/19:45 (from Laguna Amarga). Bus times can vary a bit depending on which company you're travelling with, but you can find the travel times on your bus ticket.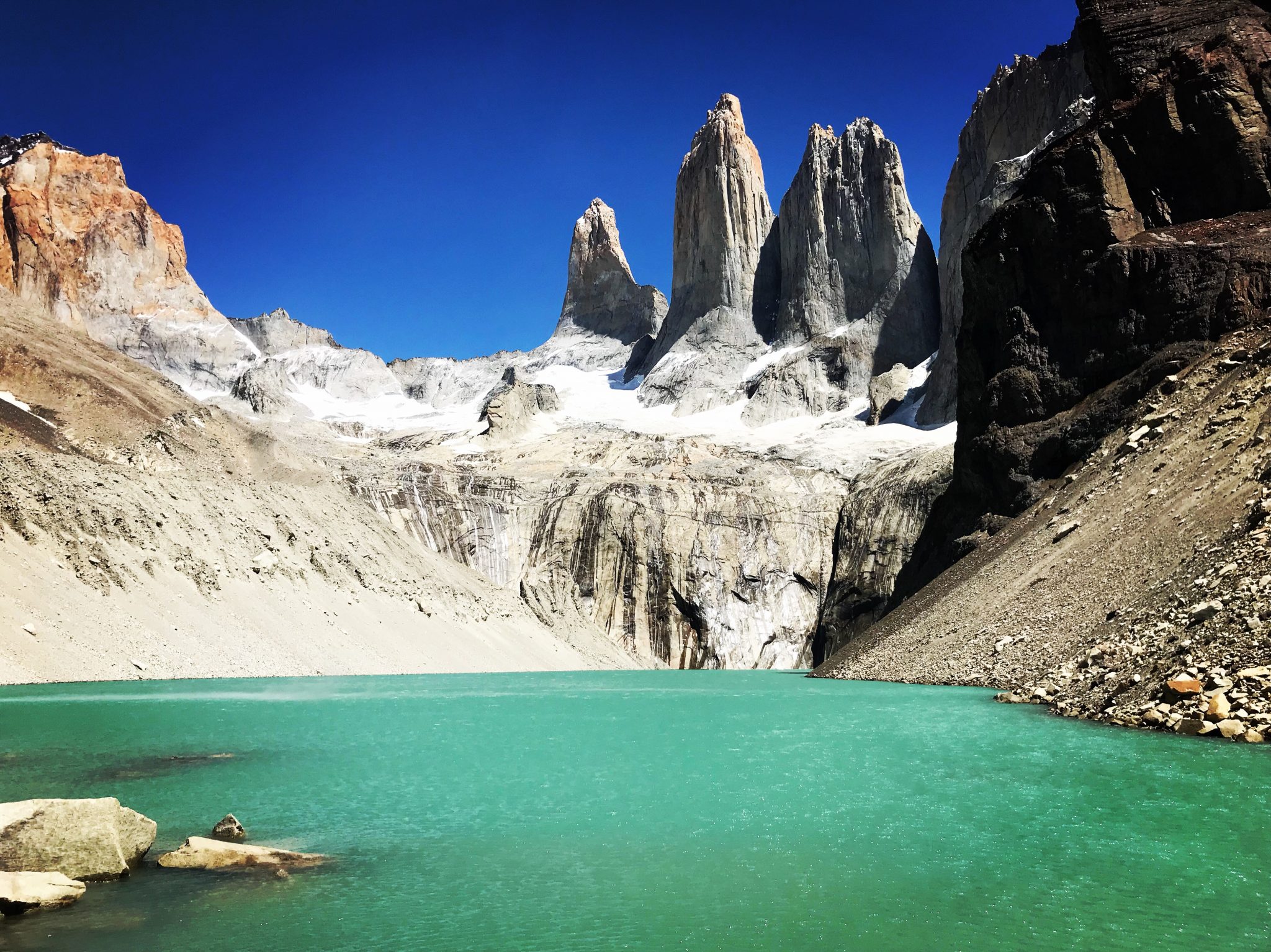 Hiking the Mirador Base de las Torres
Most people who visit Torres del Paine, want to hike up to the Mirador Base de las Torres. Even if you're staying 2 hours away from the park, it's definitely possible to do this hike in one day.
You have to take one of the 7 AM buses from Puerto Natales and get off at Laguna Amarga. From here you'll have to take a shuttle bus which takes you to the start of the trail. This shuttle bus is either a black bus with green stripes or a small white van. They both offer round trips for 6.000 pesos or €8.
On the way back you can either take a shuttle bus back at 18:30 or 19:15. This way you'll be back at Laguna Amarga before the bus to Puerto Natales leaves. It's all relatively smooth sailing!
Staying in Puerto Natales does not put a damper on your TdP experience at all! If you can handle the 4+ hours on a bus every day, it's a very easy and cost-effective way to visit Torres del Paine.