Our next destination in Chile (after Santiago) was the colourful city of Valparaíso. Valparaíso is located in the west of Chile, on the Pacific coast. We took a 1.5 hour bus from Santiago for only 3000 Chilean pesos (€4). Valparaíso is known for its beautifully painted houses and its amazing street art.
We were originally planning to only spend 3 nights in Valparaíso, but since we liked the city so much we ended up staying 5 nights. Our hostel was located on top of the Cerro Alegre, which is considered UNESCO world heritage. We were staying in hostel "La Maison", run by a very friendly French-Chilean couple. We loved the hostel so much, which also contributed to the fact that we ended up staying longer than planned.
Templeman Street
As I mentioned before, Cerro Alegre is UNESCO world heritage. This clearly shows when you wander around its beautiful streets. One of the most famous streets of Cerro Alegre is Templeman Street. This street runs all the way through Cerro Alegre and is such a delight to explore.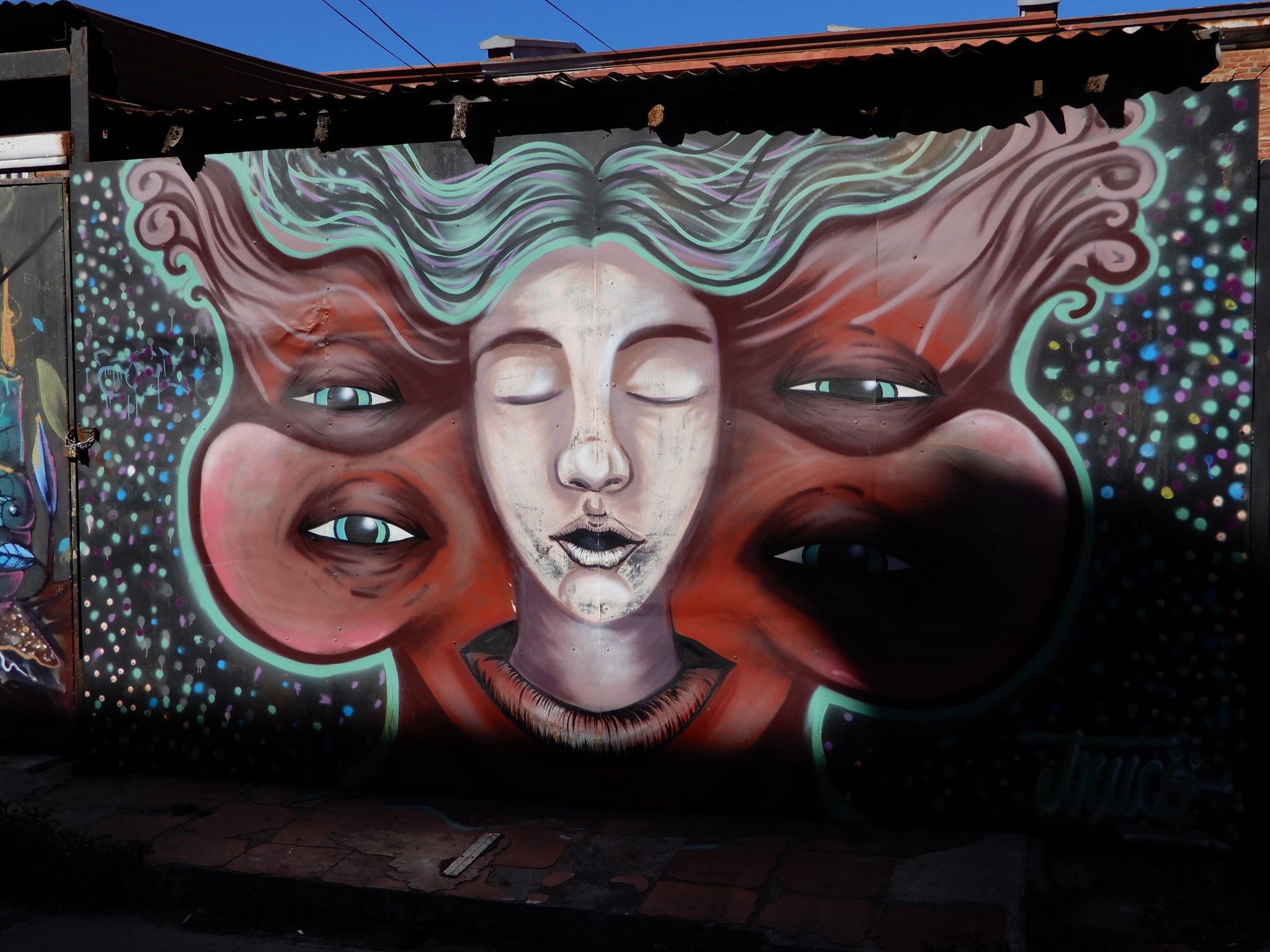 All throughout Valparaíso, you'll see tons of houses full of street art, but Templeman Street is definitely one of the most beautiful ones. As we walked through the street we were amazed by all the beautiful decorations and graffiti.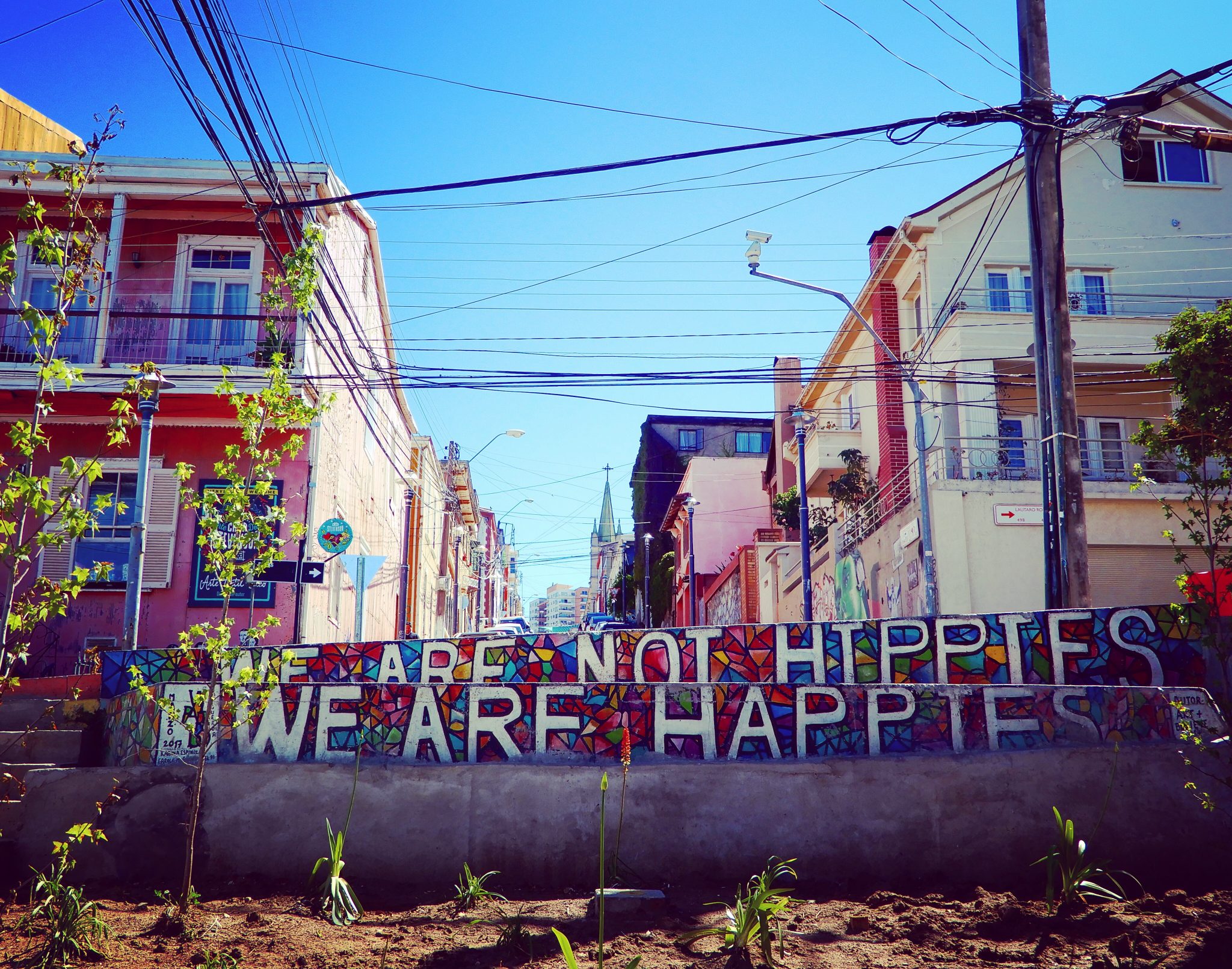 Here you'll also find the famous "We are not hippies, we are happies" phrase painted on the stairs. This is one of the most photographed places in the city.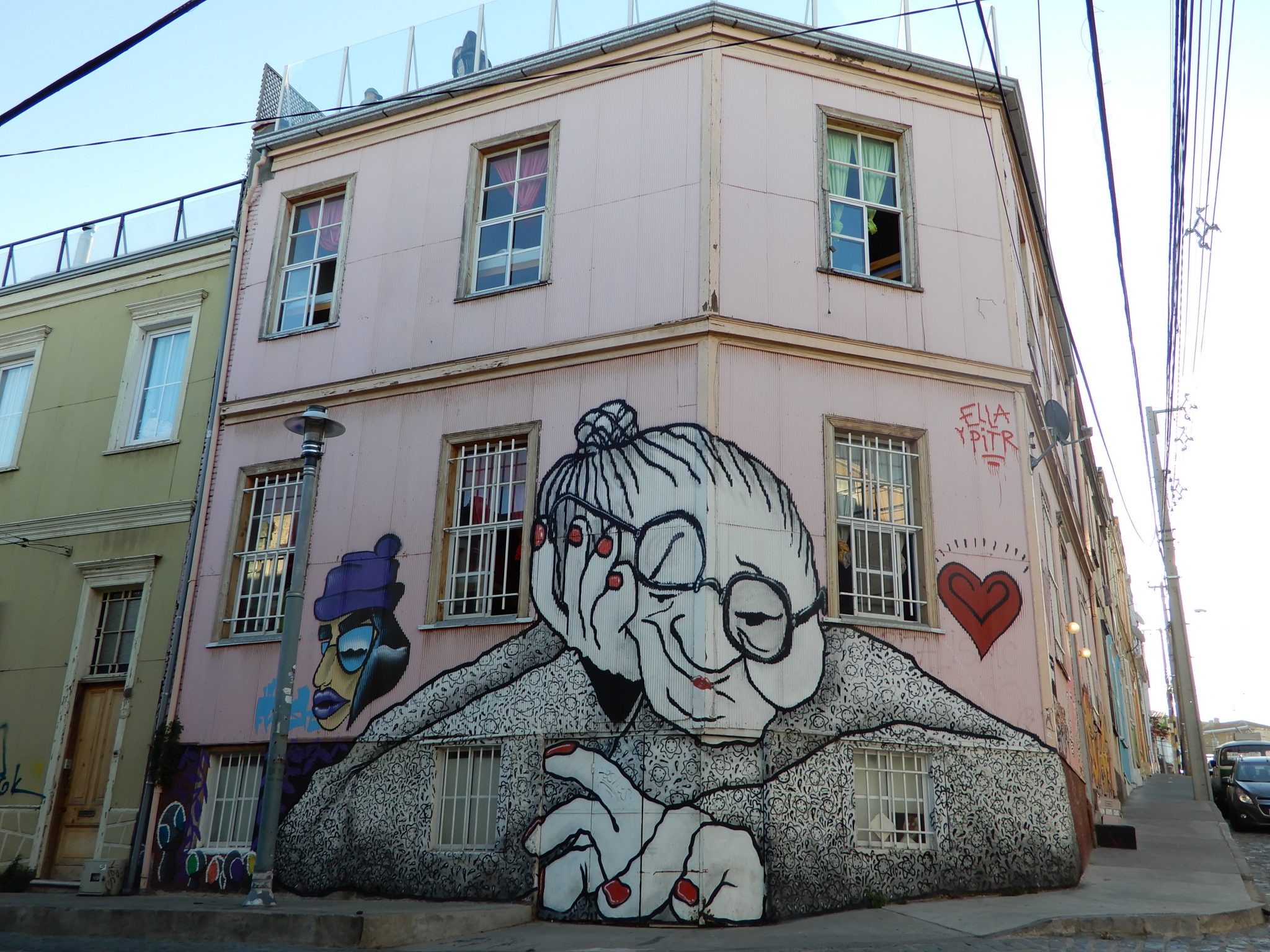 Cerro Alegre
Even though Templeman is one of the highlights of Cerro Alegre, this hill has a lot more to offer than just that one street. All of Cerro Alegre is worth exploring! We particularly loved the area around the Reina Victoria elevator. Here you'll find a lot of nice bars (such as Belgian bar "Via Via" selling Belgian beer and waffles!) and restaurants and you'll get a beautiful view over Valparaíso and the Pacific Ocean.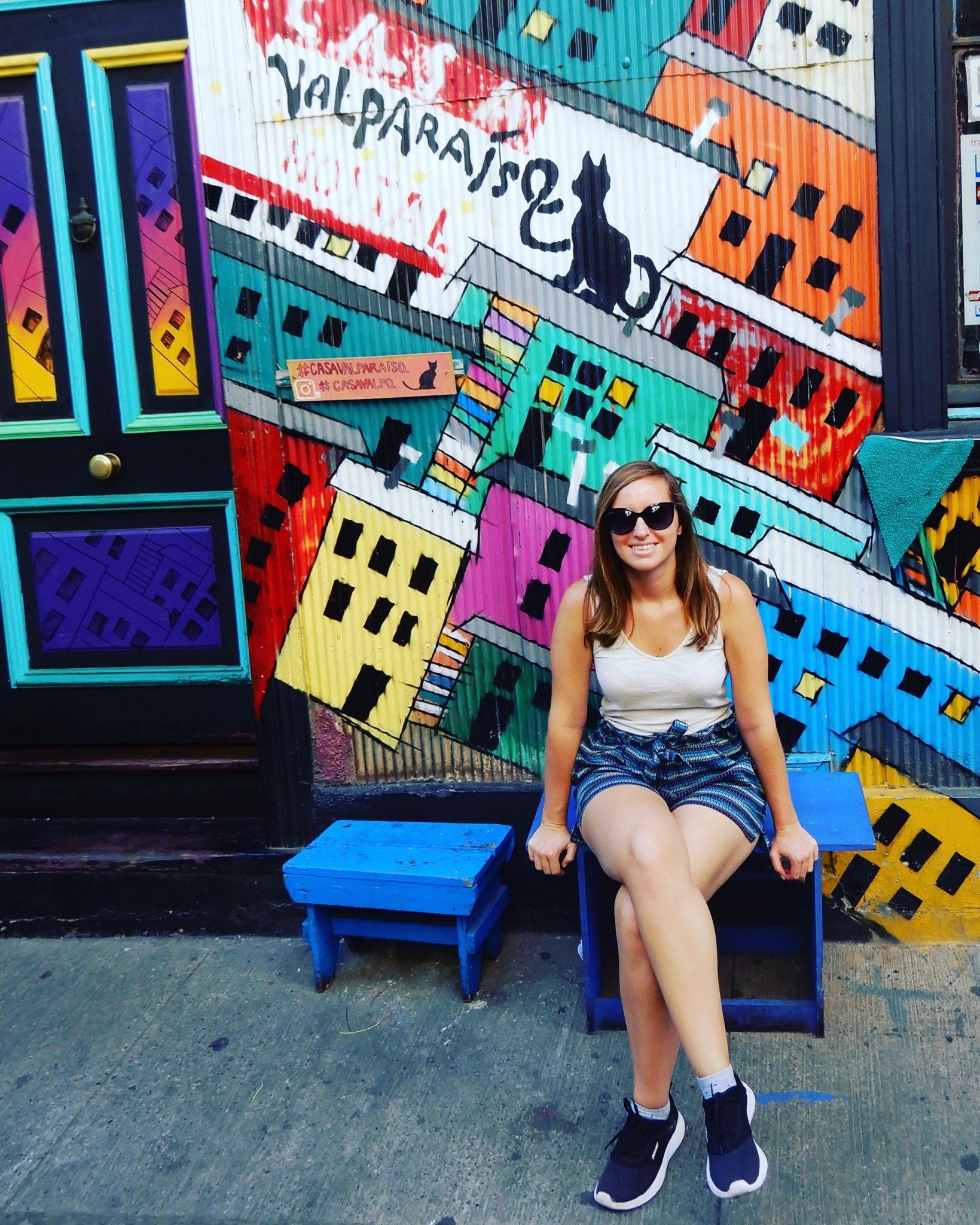 At one point we accidentally stumbled upon a more Italian-like neighbourhood, full of Italian eateries and gelaterie. This area is super cosy, full of winding small alleys which are covered with street art.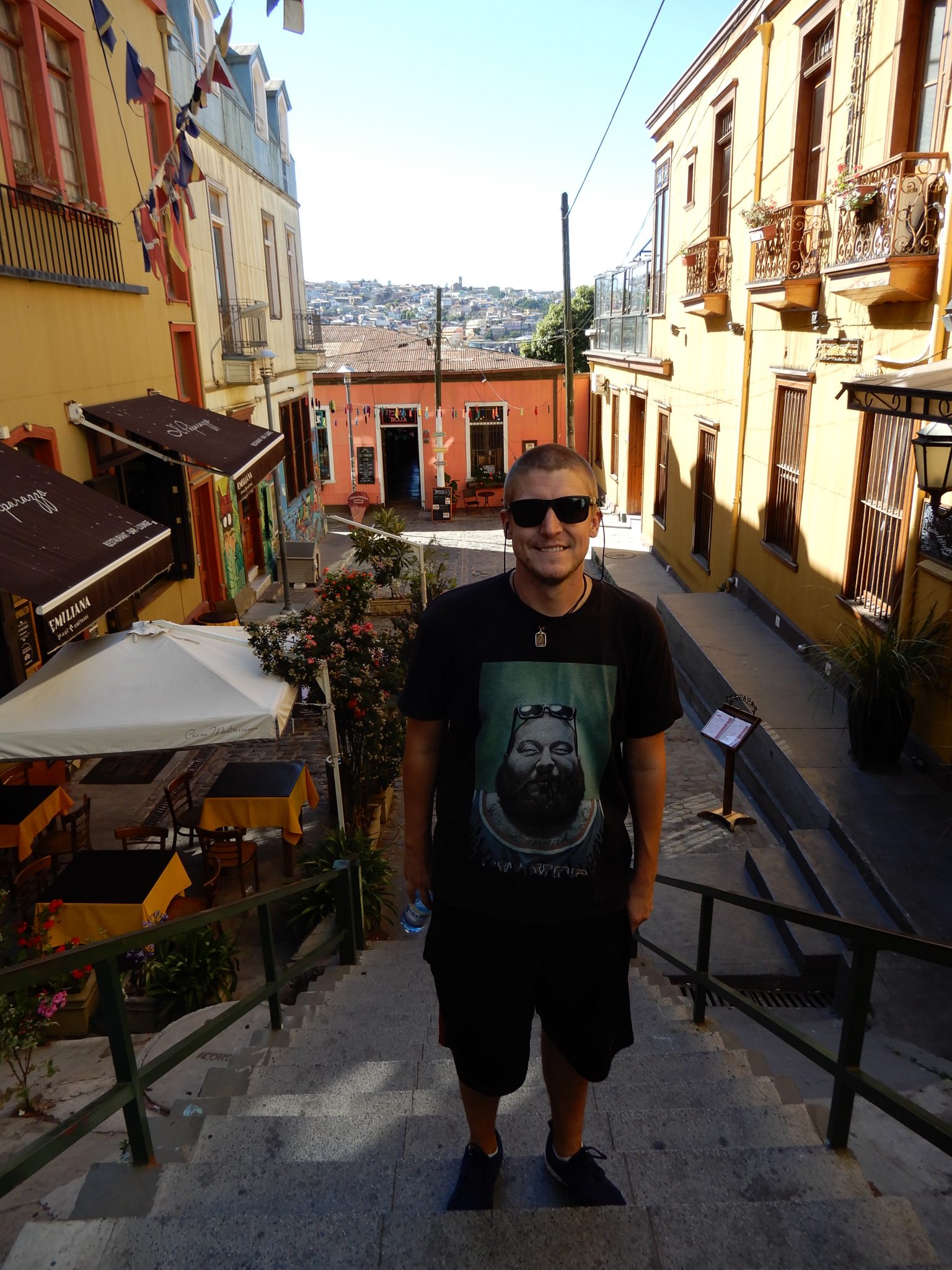 It doesn't really matter where you end up in Valparaíso as it's such an amazing city to explore. We were planning on doing a particular city walk but ended up just going wherever our feet took us. There was so much to see and look at!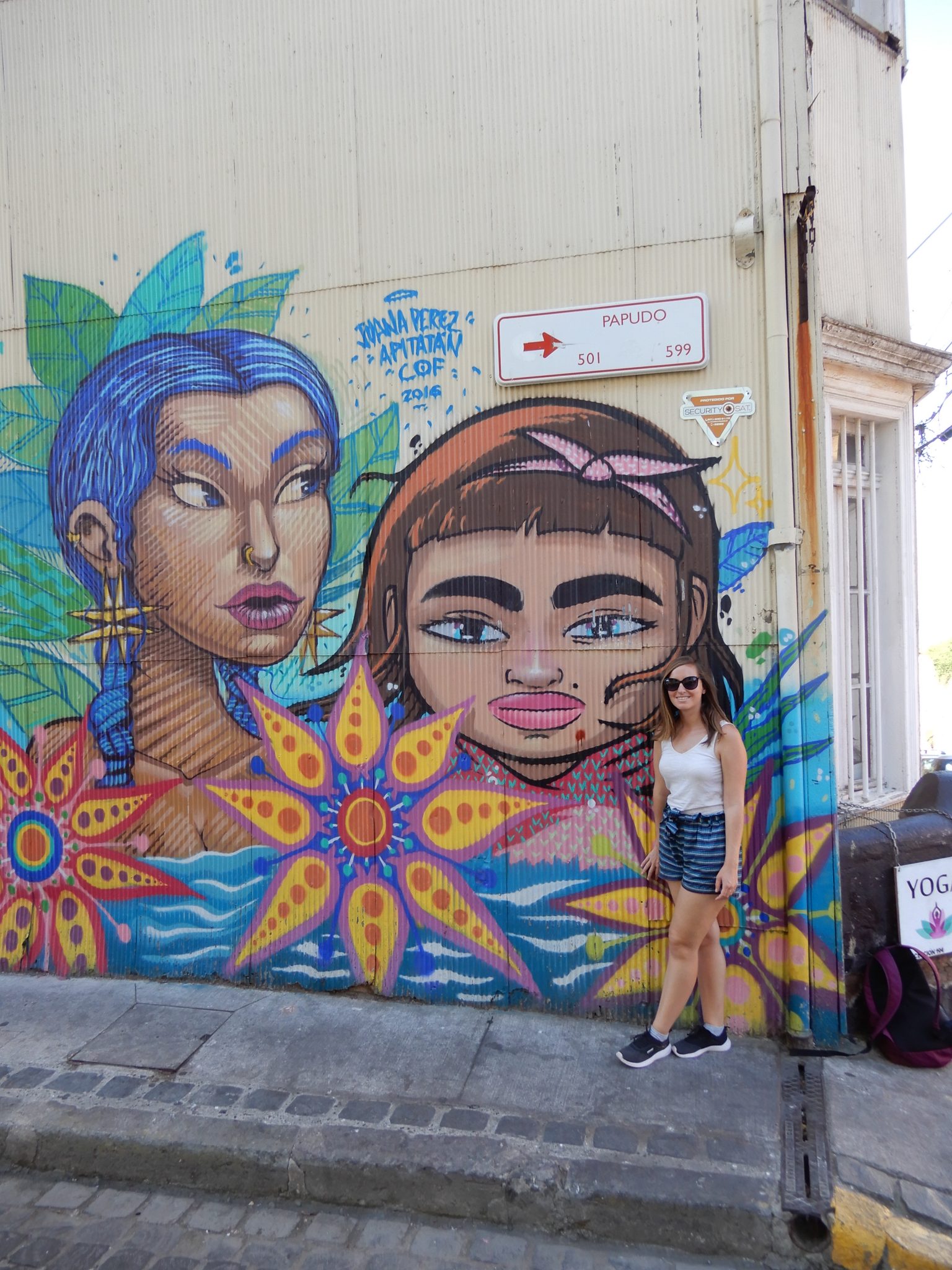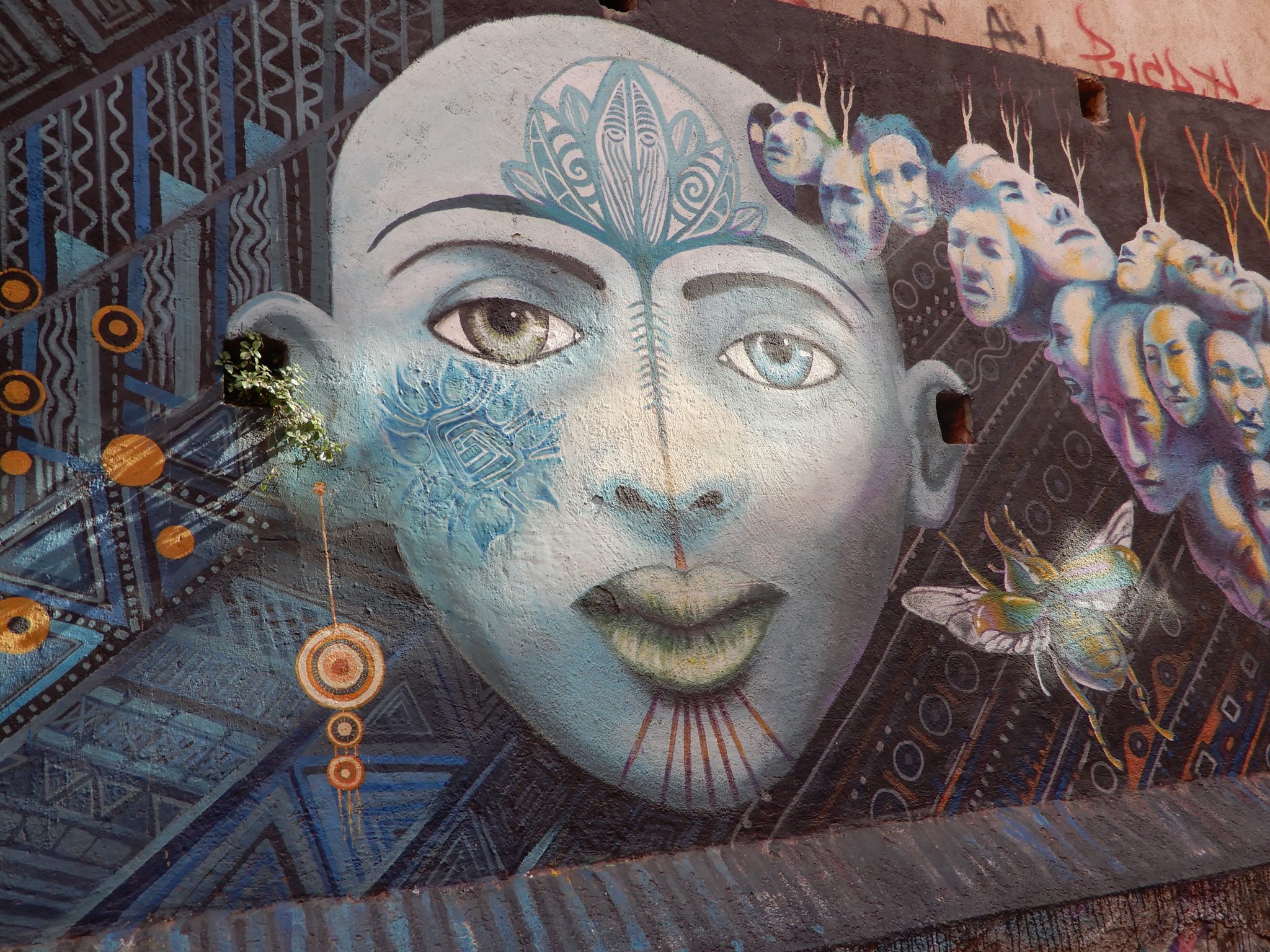 Museo a Cielo Abierto
Another famous part of Valparaíso is the "Museo a Cielo Abierto", or the "Open air Museum". This museum is located in the Bellavista neighbourhood and can be reached by taking the Espiritu Santo funicular (100 pesos, €0.13). If you are in an adventurous and active mood, you can also get there by taking the (very steep) stairs.
This "museum" isn't actually a museum, as in, it's not located within a building. It basically refers to a whole neighbourhood which is full of street art. Back in the 60s and 70s, there was a group of students which argued that street art should be available to everyone. As a result, they painted 20 murals. You can admire these murals in the "Museo a cielo abierto". When we were there, however, these murals were under maintenance so we didn't get to see much…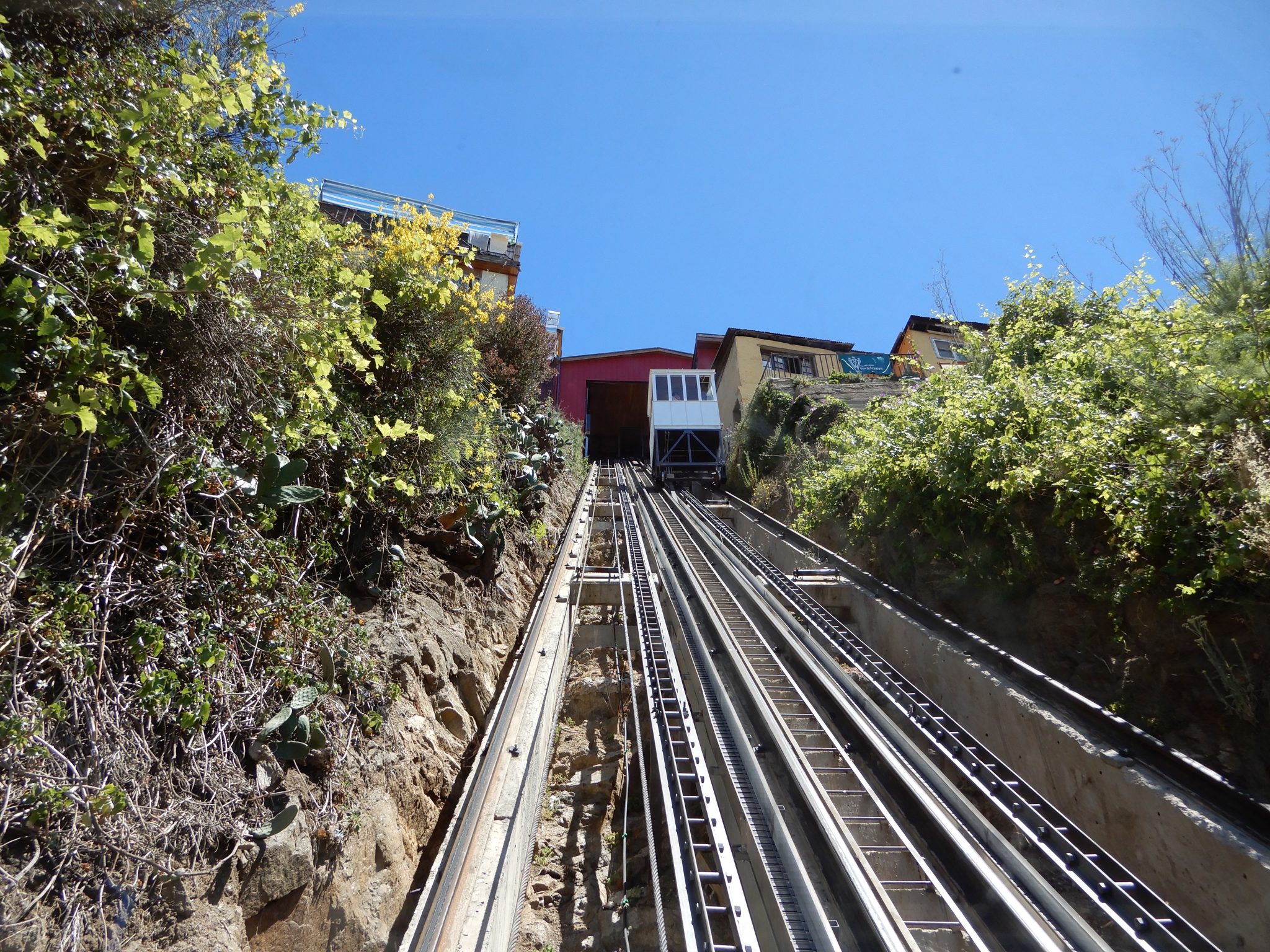 Funiculars
Since Valparaíso is located on top of many hills, you'll get quite a workout just from walking around and exploring the streets. Luckily there are some alternatives if you get tired. There are several funiculars or elevators located all throughout the city which help you get up and down the streets.
These elevators and funiculars are several decades old and look very charming! It only costs 100 pesos per ride, so it won't set you back much.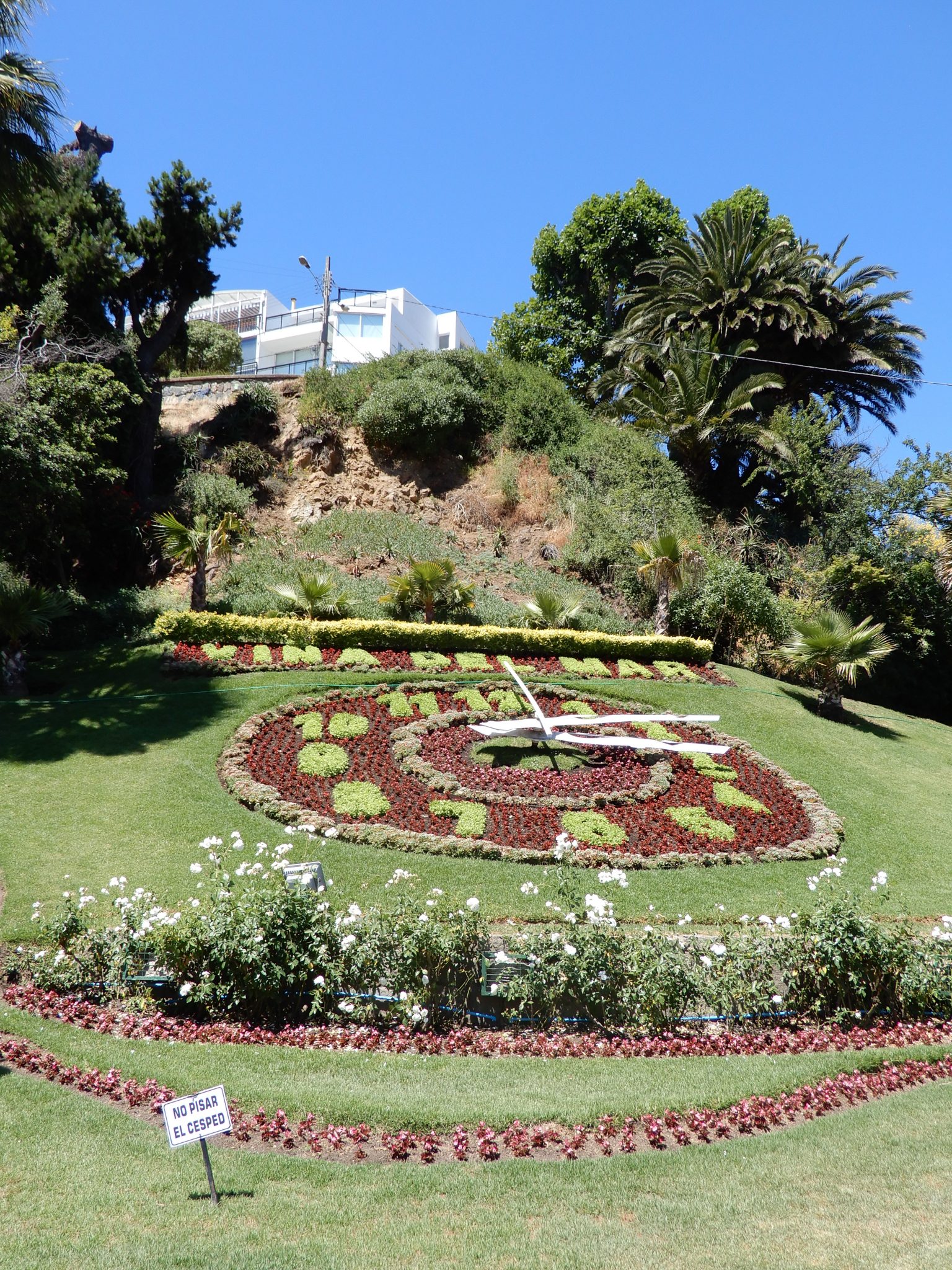 Viña del Mar
After exploring the many cosy streets of Valparaíso, we decided to take a day trip to Viña del Mar. This is Valparaíso's neighbouring city and is a lot fancier. It doesn't really have the same hippie-like charm, but it's still nice for a short visit.
You can get there by taking the bus in Avenida Errazuriz or by taking the metro. The metro starts at the harbour and has many stops along the way (you can also get on in Bellavista, for example). To be able to take the metro, you first need to buy a card and then top it up with money. The machines in the terminal aren't that easy to use for foreigners, so it's better to just go to the ticket booth where they will do all of this for you.
Since you can't really swim in Valparaíso, Viña del Mar is the place to be. It has kilometres of beautiful beaches!
We also visited the "Flower Clock", which isn't as spectacular as expected. However, it was still nice to see. We also went to the Castillo Wulff, which is an almost fairytale-like castle located right on the shore.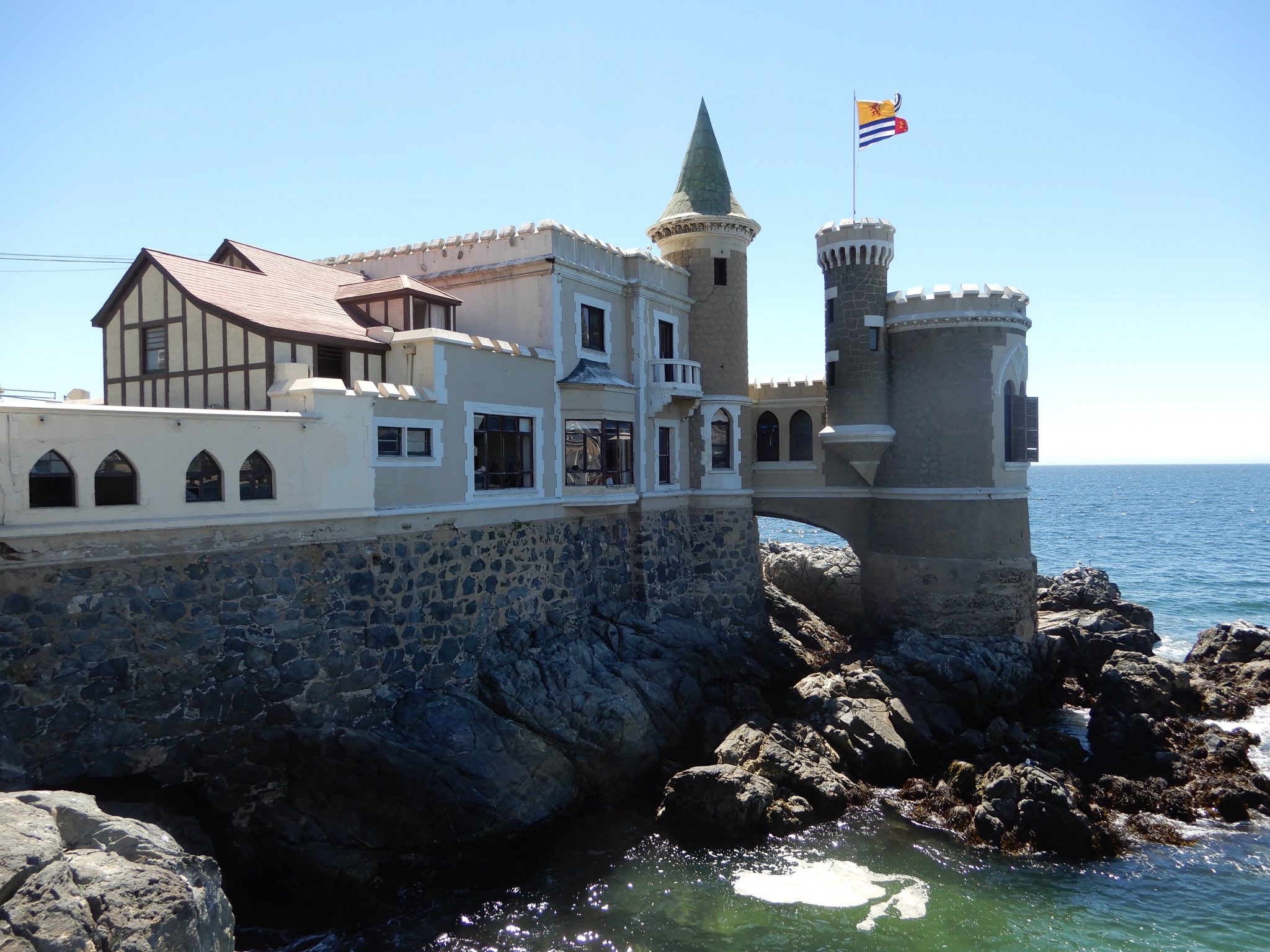 Valparaíso is street art heaven
We both really enjoyed our time in this amazing city! We consider it one of the highlights of the trip so far. It is so charming and at times reminded us a bit of a European city (thanks to its winding streets and small alleys).
In my next blog, I will talk about our brief visit to Argentina!