Two years ago, my best friend Sara left Belgium to go volunteering in Cambodia. Together with two friends, she took the plunge and spent 2 months teaching English in this beautiful country. In this interview, Sara looks back on her adventures and shares some tips and tricks. 
Why Cambodia?

I always wanted to volunteer in a third world country. I knew I wanted to go to Asia, but wasn't quite sure which country to choose. To be honest, Cambodia wasn't my first pick. Together with my friends, I sat down and we pondered our options. We browsed the web for hours and eventually found a project in Cambodia which we all liked: teaching English to Cambodian kids and helping construct their school. We really liked the fact that we would be able to combine two different projects into one. That meant this project had something for everyone.
Which organisation did you choose and why?
We wanted to work with an organisation that gave us the option of choosing when to start and how long to stay. Most organisations work with fixed starting dates. After doing some research, we stumbled upon GapXperience. This organisation gave us the possibility to do just that.
What was included in the program?
The organisation made sure we had some time to acclimatize. The first week, they organized an induction program; which gave us the chance to travel around for a bit. We explored the city, visited monuments and memorials of the genocide. GapXperience also offered experiences such as cooking classes and visits to monasteries where we got the chance to speak to a monk.
After the induction program we started the project. The organisation gave us bikes which we could use to get from the house we were staying in, to the school. Obviously, accomodation and food was included in the project.

Were you happy with the program/organisation?

Yes, I really liked the fact that we got to explore the city and Cambodian culture during our first week. Our accomodation was also perfect. We shared a bedroom and bathroom (which only had cold water) between 4 people. We could also make use of the courtyard where we had lunch and dinner and there were hammocks in case we wanted to take some time to relax.
The only thing that was a bit disappointing, was the organisation of the project. I chose to teach English and help build the school, but once we arrived it became clear there was no material at hand to refurbish the school. This basically meant that everyone had to teach English. When I asked if I could help refurbish the school the next week, they would always say yes. But I realised very quickly that Cambodians are afraid to say no, so they will always say yes to anything. So instead of repairing the school, I had to teach English. Luckily, the level of English wasn't that high. You don't need to be very good at English to teach kids how to count to ten.
It was more important for the people to have plenty of English teachers. If a classroom doesn't have a teacher, this is a huge problem. A wall that needs painting isn't urgent. Therefore the main focus was on teaching, not on building the school. I wish I had been made aware of this earlier on.
Does volunteering in Cambodia cost a lot?
I don't remember exactly how much I spent, but I would advise people to save around 4000 euro. I managed because I always worked during the holidays, which allowed me to save a big sum like that.
What did you learn about the Cambodian people?
Cambodian people are the most beautiful people on the planet. You will always see a smile on their faces. They are incredibly friendly and welcoming. Even though they don't have much, they share everything they have with you.
For me it was very weird to realize that they look up to Western people. We were almost like celebrities to them; they all wanted to take pictures with us. They also wanted to look like us, which is why they sell powder to make your skin look whiter. This really made me realize that the idea we have of beauty is ridiculous, since it's so subjective.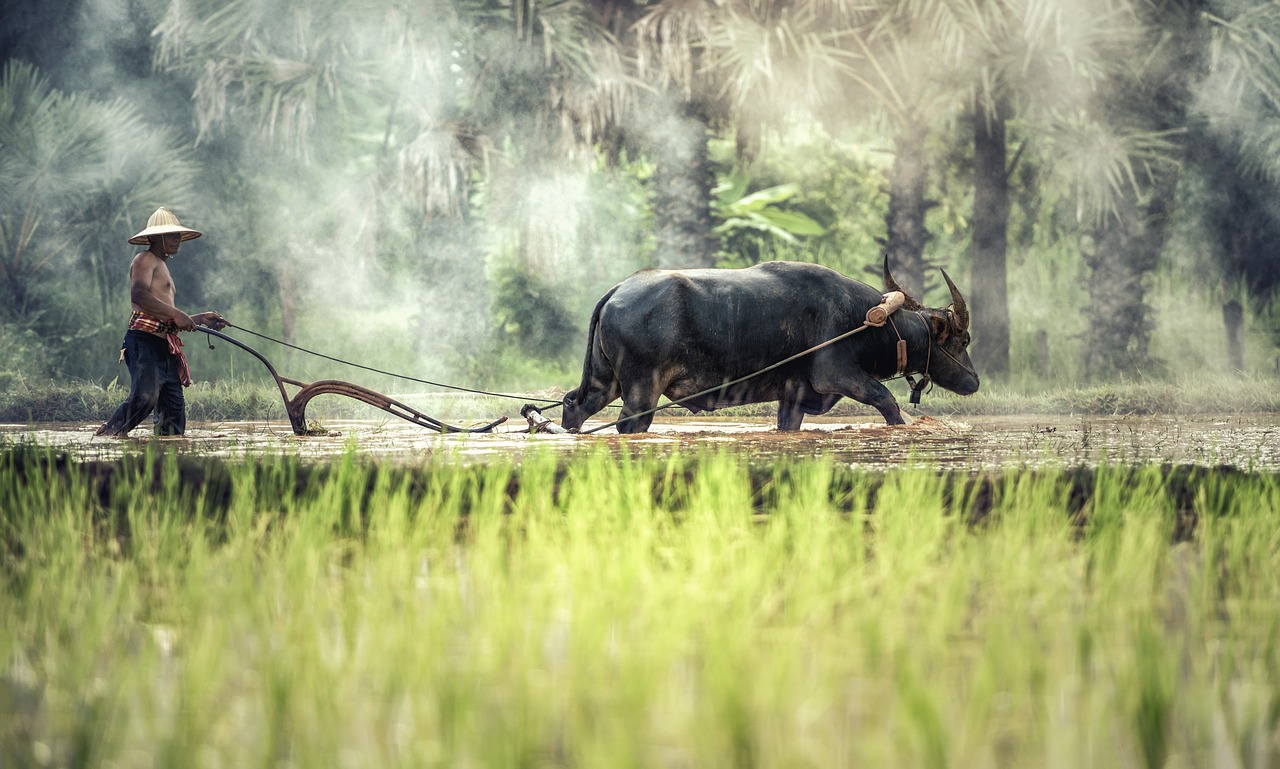 What was your first impression of the country?
I had no idea what to expect from Cambodia. The first thing I noticed was that everyone is so friendly and welcoming. The people really are the biggest asset of the country. The lives people live are so much simpler than ours. Women stay at home all day to cook, take care of the children or sleep. They live their lives in a completely different way than we do. It almost felt like I had entered another world.
What did your typical day look like?
We woke up at 6.30, quickly had breakfast and left for school at 7.30. We were teaching from 8 AM to 12 PM, with a small break of 20 minutes in between. During lunch break we would cycle back to our house, where lunch was waiting for us (which was usually rice). After lunch we made our way back to school to start teaching again at 13.30. The school day ended at 4 PM after which we played some board games or explored the village a bit more. In the evening we watched the sunset or talked to our family and friends. The life we lived there was also very simple; we kind of lived in the same rhythm as the Cambodians.
What did you do during the weekends?
We would try to do as much exploring as possible during the weekends. Friday evenings we would take the taxi to visit cities or ruins close by. This way, we traveled to Siem reap, Battambang, Angkor Watt, Banteay Chhmar Temples, and much more. Banteay Chhmar was the highlight of my trip. It's a complex full of ruins which are covered by trees. There are no trails available anywhere, which means there are barely any tourists and you get the place to yourself. You can basically channel your inner Lara Croft! I enjoyed this much more than Angkor Watt, which is extremely overcrowded.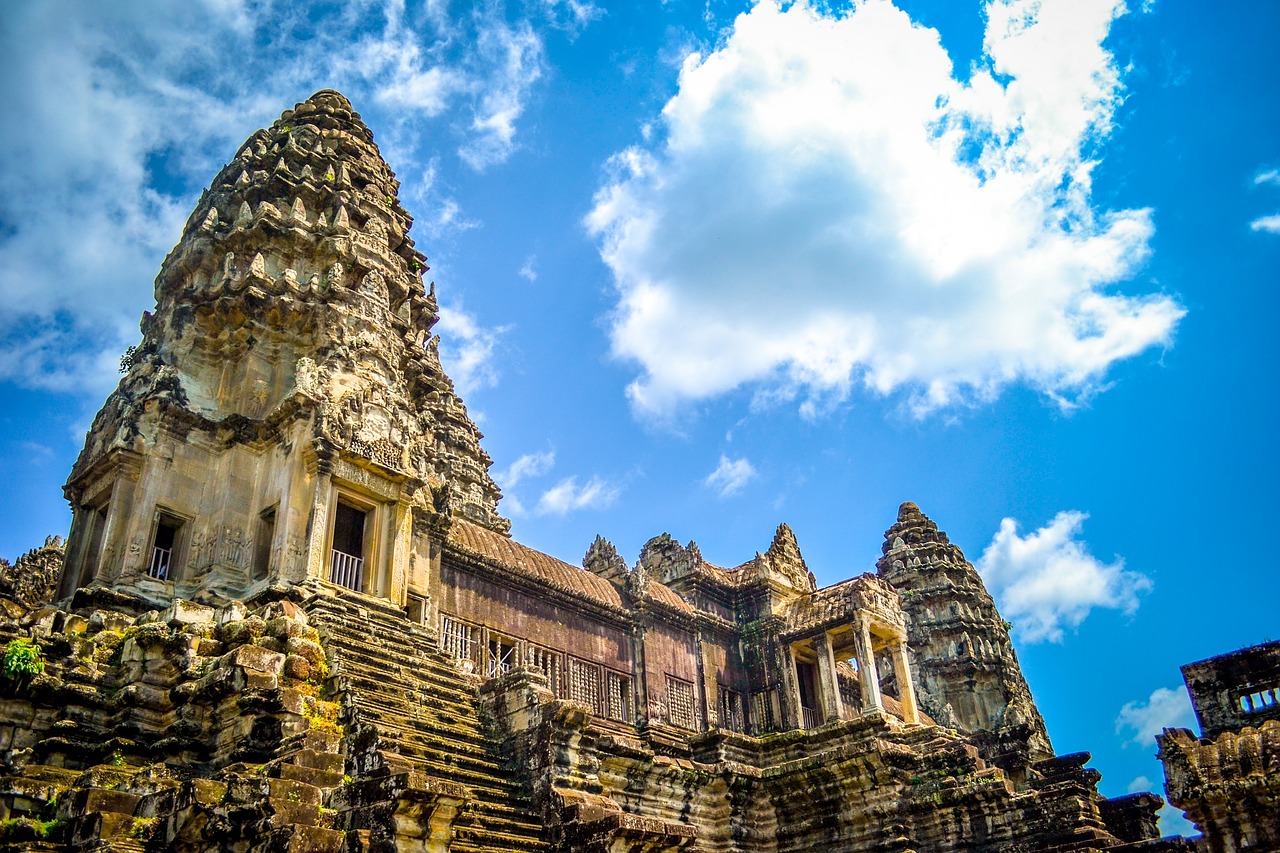 Would you advise people to volunteer in Cambodia?
Definitely! Volunteering in Cambodia is one of the most beautiful ways to discover the country. You live closely together with the Cambodian people, this way you really get to know their culture very well. You kind of become part of their world for a little bit. It also gives you the chance to meet the true, real Cambodian people; not the people who work in tourism. They are very different, more persistent and aggressive than the other Cambodians.
Do you have anymore tips or tricks?
I would advise you to try to get in touch with the true Cambodians. I would also suggest to visit small villages in the middle of nowhere; this way you get to see what their life really looks like.
I would recommend visiting Banteay Chhmar, and of course also Angkor Watt. It might be very touristy, but it's definitely worth a visit! One of the best ways to explore Angkor Watt is by going there at 4 AM. It's amazing to see the sun rise behind the temples!
Don't be too afraid to try out local dishes and drinks. One of my favorite drinks was mixed ice milk green tea. Indulge in their fresh fruit and and fruitshakes.
Also be aware of the fact that Cambodians are afraid to say no to people. They will always say yes, even if they mean no.
Mosquito Repellents like Deet don't seem to work in Cambodia. You're better off with a mosquito net. Also make sure to cover up as much as possible.
When visiting Siem Reap, you should go see the Phare circus. The people who work in this circus are young Cambodians who grew up in poor conditions. It will feel like you're watching Cirque de Soleil.
I also liked to get massages or manicures, since it was so cheap compared to Europe.