Ever since I had seen pictures of Trolltunga on Instagram I knew that one day I wanted to see it with my own eyes. And what better way to do that than to go there with your Norwegian boyfriend?
Trolltunga is a very long and strenuous hike. It takes in between 10 to 12 hours to hike there and back (breaks included), so we decided to wake up early and start our hike at 7:45 AM. We were staying at Trolltunga Hotel in Odda, which is the gateway to Trolltunga. From Odda it takes about 15 to 20 minutes to drive to the parking lot (parking costs about 300 NOK) from where you start the hike.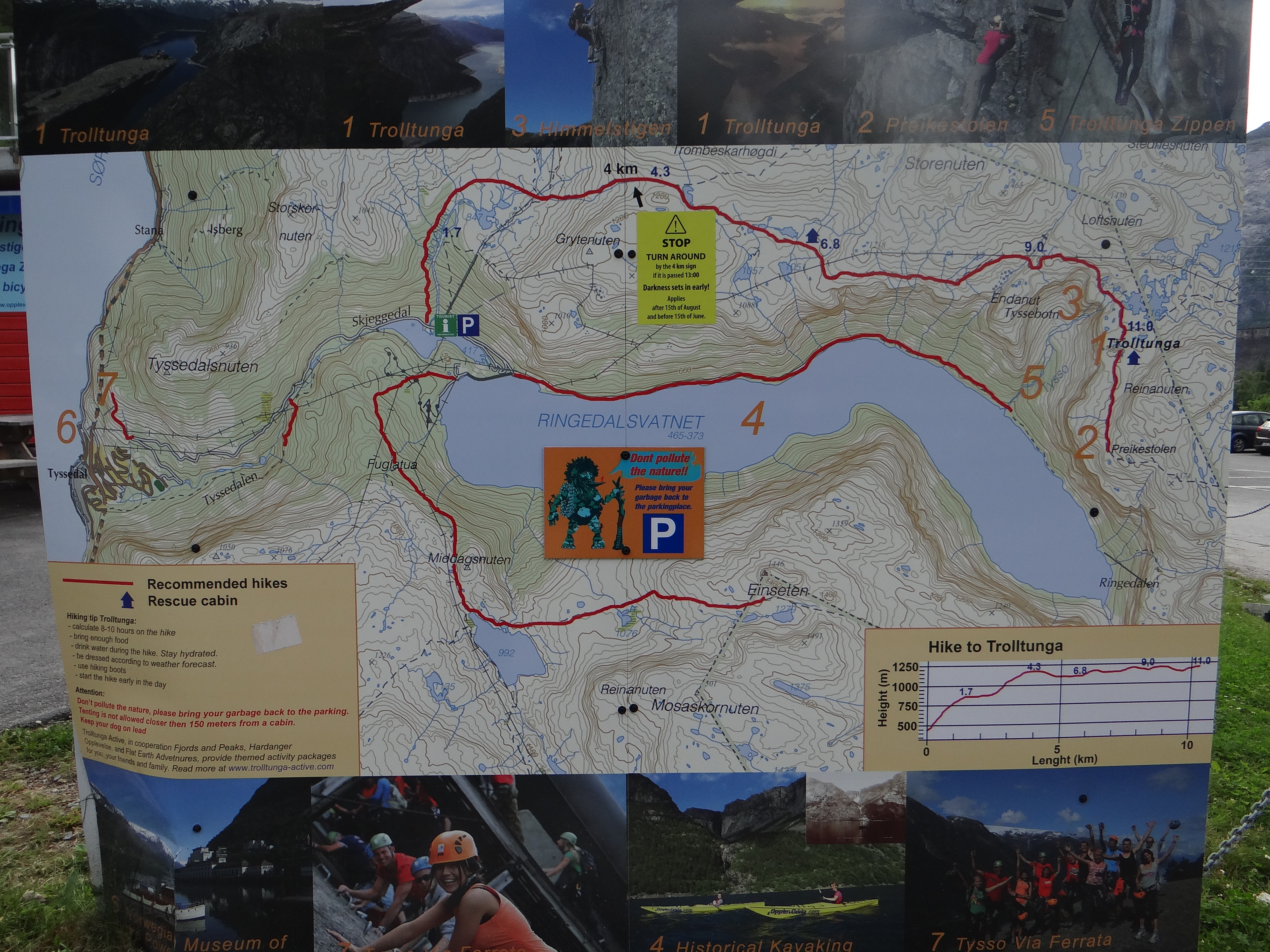 Come prepared
First things first, before you start the hike you have to make sure you're wearing the right clothes. We saw tons of people dressed like they were going for a Sunday walk, wearing jeans and shoes that are really not equipped for hiking for 22 km.
So put on your hiking boots and come prepared for all kinds of weather. We hiked Trolltunga on a relatively sunny day in July, but we still had to put on our fleeces, jackets and even beanies at some points. So make sure you bring some warmer clothes with you. Other than that I'd suggest bringing enough food since this hike is going to take you all day. You don't have to stock up on tons of water since there are lots of waterfalls along the way where you can fill up your bottle.
You also don't have to worry about getting lost on the way. Norwegians are known for their efficiency, and this becomes clear when hiking Trolltunga. The trail is clearly indicated with a red "T", and every kilometer is indicated with a sign. This way you can always keep track of how much further you have to walk to reach the "Troll's tongue".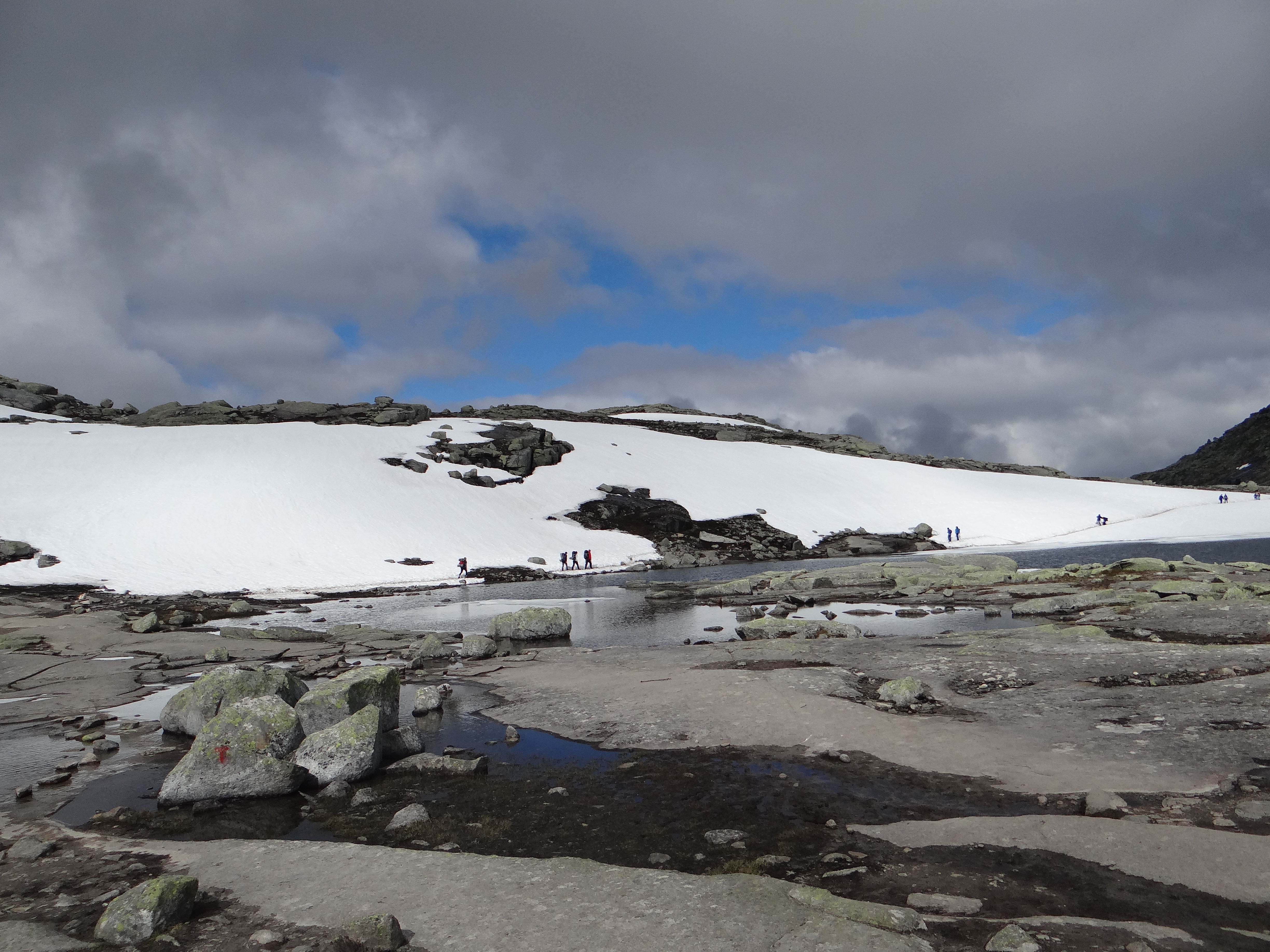 Breathtaking nature
I will be honest with you, the hike isn't easy. You will definitely notice this during the first 2 kilometres of the hike. It almost goes straight up through the forest, and you will feel like you're climbing stairs. These first two kilometres are the hardest of the whole hike. We saw lots of people stopping to catch their breath or even turning back because of the intensity of the start of the hike. Luckily, after the 2nd kilometre mark the terrain flattens out and you will arrive at a valley. After that the hike gets steeper again, but luckily it never gets as steep as the first 2 kms. You will basically ascend and descend for a big part of the hike.
The landscape changes constantly and will absolutely amaze you. Once you leave the forest you will be treated to some amazing sights. One of my favorite parts was when we saw the fjord for the first time. The color of the water is amazing, photos really don't do it justice! I found myself snapping pictures constantly, trying to soak in how beautiful nature can be.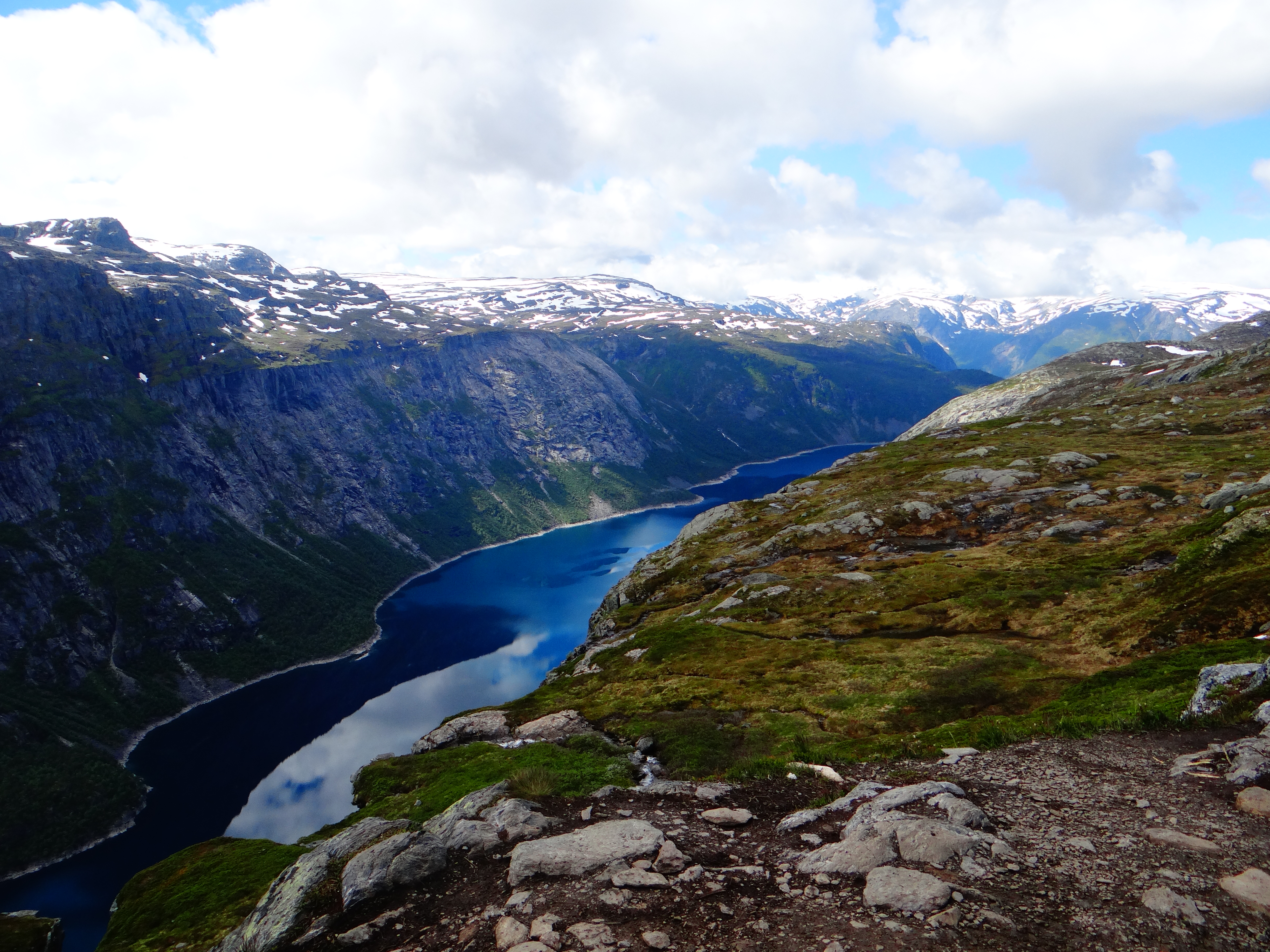 Take your time for pictures
After about 5.5 hours we finally arrived at our destination: Trolltunga! Or not? We could see tons of people gathering, but I couldn't spot the Troll's tongue. I remember thinking: this is not what I imagined it looked like? Turns out Trolltunga isn't immediately visible when you arrive since you have to descend for a bit to get there. Bear in mind that you have to queue for a little while to get your picture taken. We spent about 1.5 hours at Trolltunga just because we had to stand in line for 45 minutes to get a picture! You might feel rushed because tons of other people are waiting, but don't forget to take your time. You will most likely never come back here, so make sure you got a couple of nice photographs!
The descend back to the car might feel like an eternity. You have to hike those 11 km back and this time you won't be rewarded with a breathtakingly beautiful view at the end. And as you could probably guess, the last 2 km of the hike are also the hardest. The steep trail through the forest will hurt your knees and toes. The last kilometre will feel endless (who knew 1 km could take that long?), but the hike is totally worth it. You won't experience anything like this, so don't let the intensity stop you from hiking Trolltunga!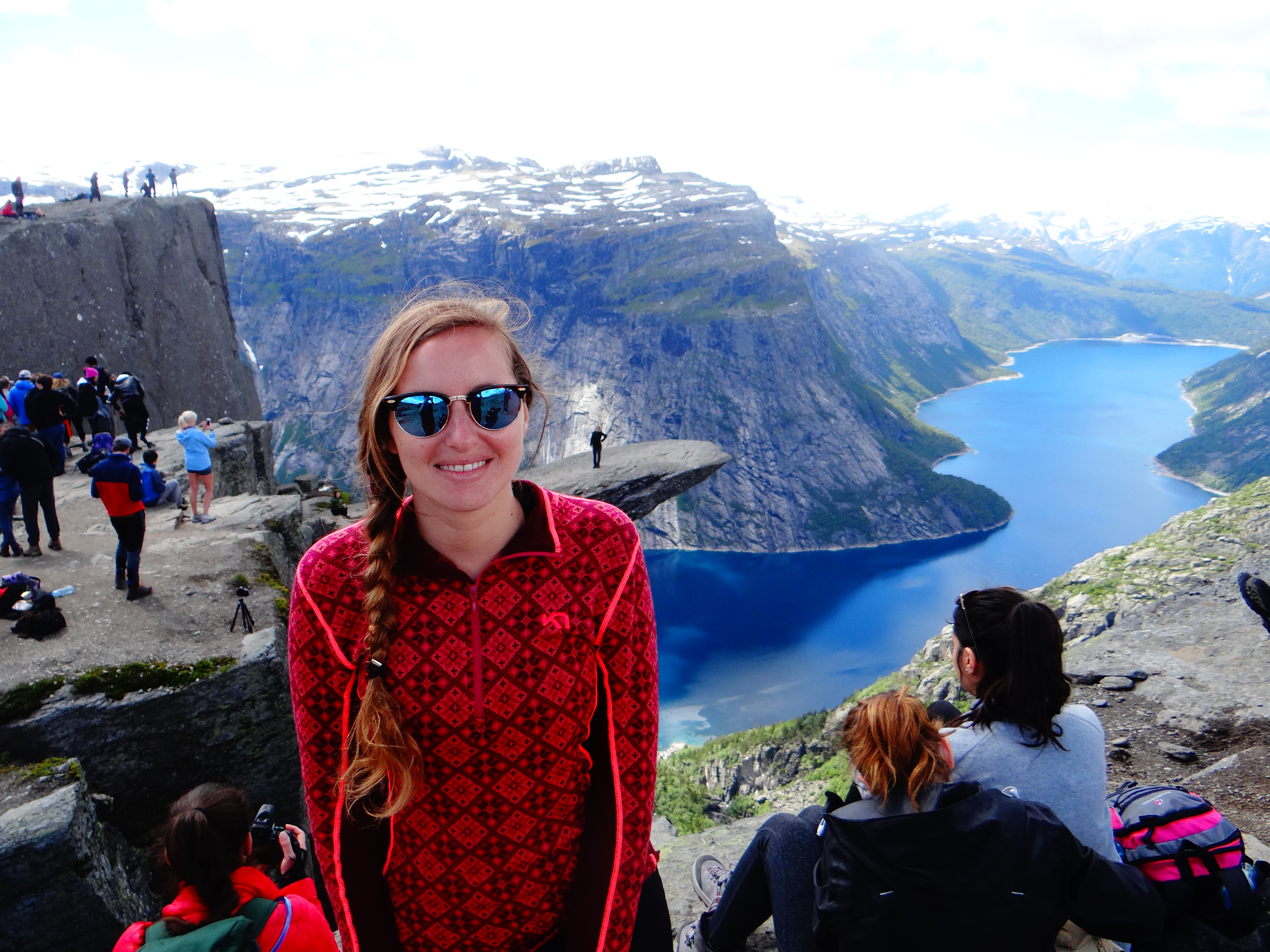 I would recommend this hike to anyone who's in good physical shape, since it is hands down one of the most beautiful hikes I have ever done.