As someone who grew up in a family that is crazy about mountains and mountaineering, it comes as no surprise I wanted to go to the "roof of the world". In September 2016 I travelled with my dad to Nepal to see the highest mountains of this planet with my own eyes. To be honest, I wasn't quite sure what to expect since I had never been to Asia before and I had only travelled to Western countries, like Europe and the US.
Once I arrived in Nepal it felt like I had just entered a completely new world. In case you've been thinking about travelling to this fascinating country yourself, here are some things you might want to know:
1. SHOWER CABINS/CURTAINS DON'T EXIST
This might be a common thing in Asia, but since Nepal was the first Asian country I visited, I was very surprised when I opened the bathroom door. I was scanning the room and said to my father: "Why don't we have a shower?", until I realized there actually was one. Only there was no shower cabin or curtain to be found.
You basically flood the whole bathroom if you take a shower, which is a lot of "fun" if you want to go to the toilet. It's also not ideal if you want to keep your towels and/or clothes in the bathroom because they will inevitably get wet. At first I thought maybe our hotel didn't want to invest in shower cabins, until we travelled around in Nepal and I realized that every single shower was the same.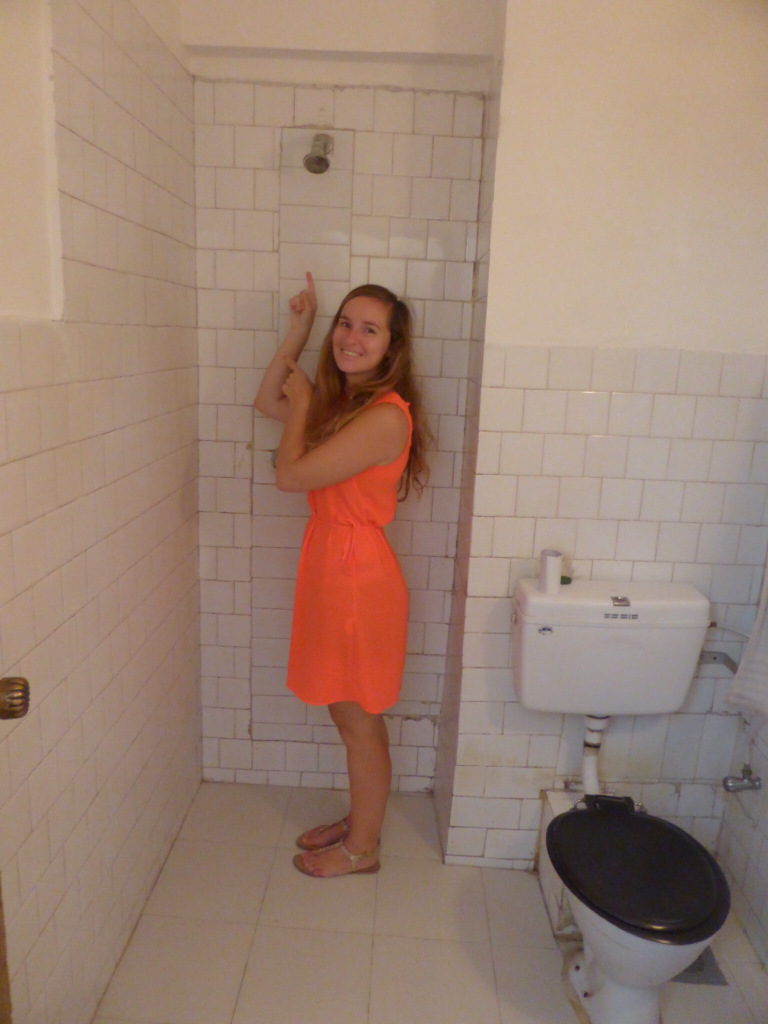 2. IT IS STILL MONSOON SEASON IN SEPTEMBER
We decided to travel to Nepal in September because there are 2 public holidays in Malta during this month, which meant I had to take less days off of work. I only had to take off 11 days to stay in Nepal for 18 days! However, this meant that it was still monsoon season in Nepal. Before I left I thought it wasn't going to be that bad. I was expecting some small showers which would only last about 15 minutes. The best time to travel to Nepal is from October to December, and silly me thought it wasn't going to be too bad in early/mid September. I could not have been anymore wrong!
Our main goal of this trip was to spot the Himalayas, and hopefully do the Everest mountain flight. Did we manage to do that? Not really. The mountains were surrounded by clouds for most of our stay. We only got to see them on the plane from Kathmandu to Pokhara, and while we did the Poon Hill trek. We basically considered ourselves very lucky whenever we could spot one of the highest mountains on earth. Pokhara is known for amazing views on the Himalayas, but to be honest, we never got to see those. The Everest mountain flight also didn't happen because the weather wasn't stable enough.
Lesson learnt, never underestimate monsoon season! If you're considering travelling to Nepal in September, I highly recommend postponing your trip one month until the dry season has started.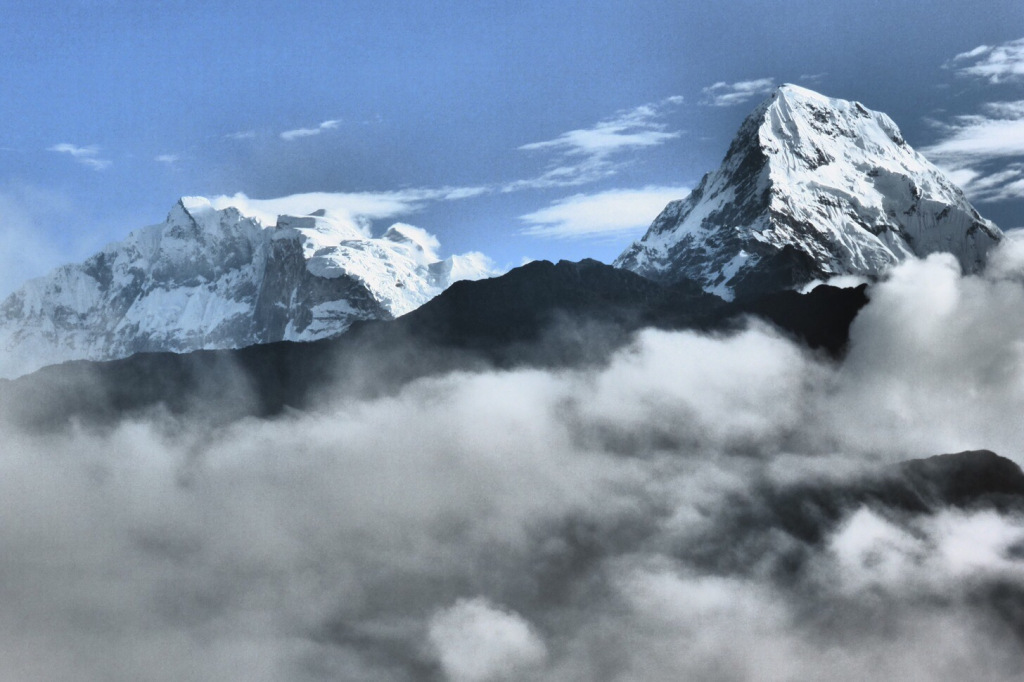 3. KATHMANDU IS LOUD
I knew I was visiting a city with more than 1 million inhabitants, but I don't think I ever could've been prepared for the amount of noise there is in Kathmandu. One thing I really had to get used to was the endless amount of honking. Living in Malta already taught me that people don't just honk if there's an emergency (like in Belgium), but Kathmandu was on a whole other level. It was almost as if Nepalese people don't know how to drive without honking. Luckily earlier this year the Nepalese government decided to make the city a "no horn zone". Your ears will be very happy to hear this!
Visiting this city is not just an attack on your hearing, but also on your other senses. Kathmandu is covered in a big cloud of smog (so much that I got a headache after wandering around the city for more than 30 minutes) and you will feel like you need eyes on your back. I didn't know where to look first! Cars, motorcycles, bikes, they were coming from all sides and as you might expect, they do not follow any traffic rules!
As long as you're prepared for this, I am sure you will enjoy this fascinating city. It's most likely unlike any other place you've ever been!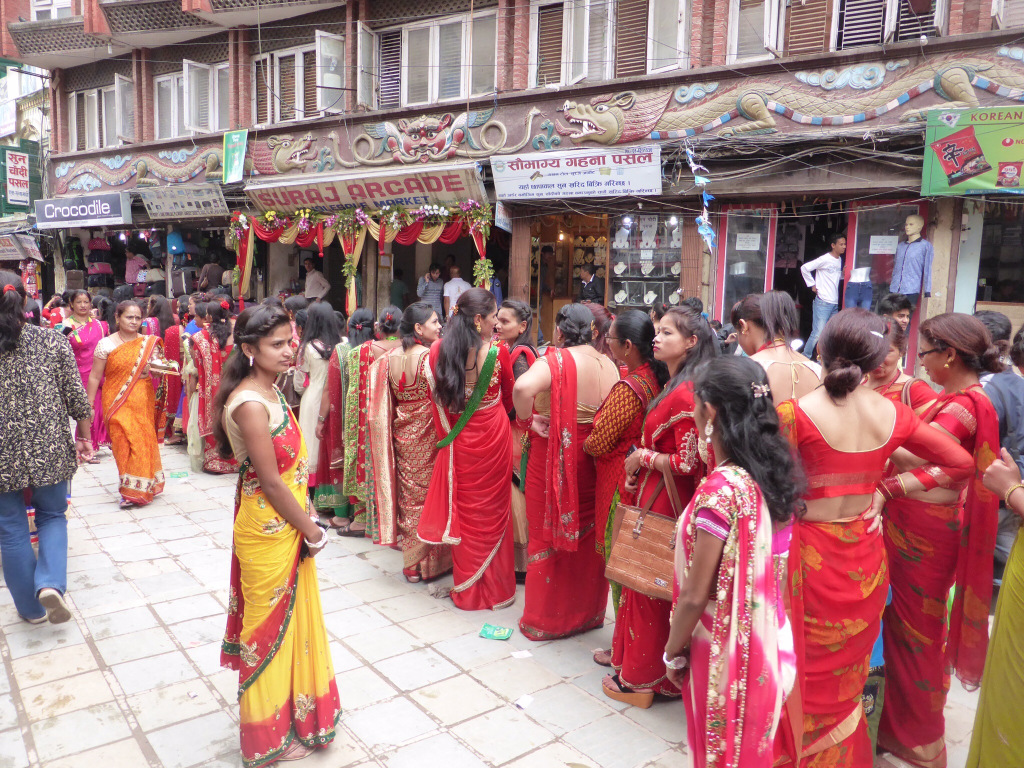 4. IT IS IMPOSSIBLE TO DRIVE AS A TOURIST
Doing a road trip in Nepal might sound romantic or adventurous in theory, in practice it is basically a suicide mission. As I mentioned above, there don't seem to be any traffic rules at all. There is no right of way. It is basically each man for himself.
So how can you visit the country? For longer distances you can take one of the domestic flights. We took a 30 minute flight from Kathmandu to Pokhara for about €100 pp. Otherwise you could opt to take the bus, but this will most likely take you 6 hours (excluding delays) and the roads aren't exactly in the best conditions. You can also rent a private chauffeur or choose to make use of taxis.
You will fear for your life more than once when you're on the road in Nepal. The taxi drivers overtake other cars without looking. The state of the roads and the behaviour of other drivers will probably make you want to stay inside your hotel. But that would mean you wouldn't be able to see or do anything, so you just have to go for it and hope nothing will happen. Then again, these drivers have been driving in Nepal all of their lives, so they do know what they're doing.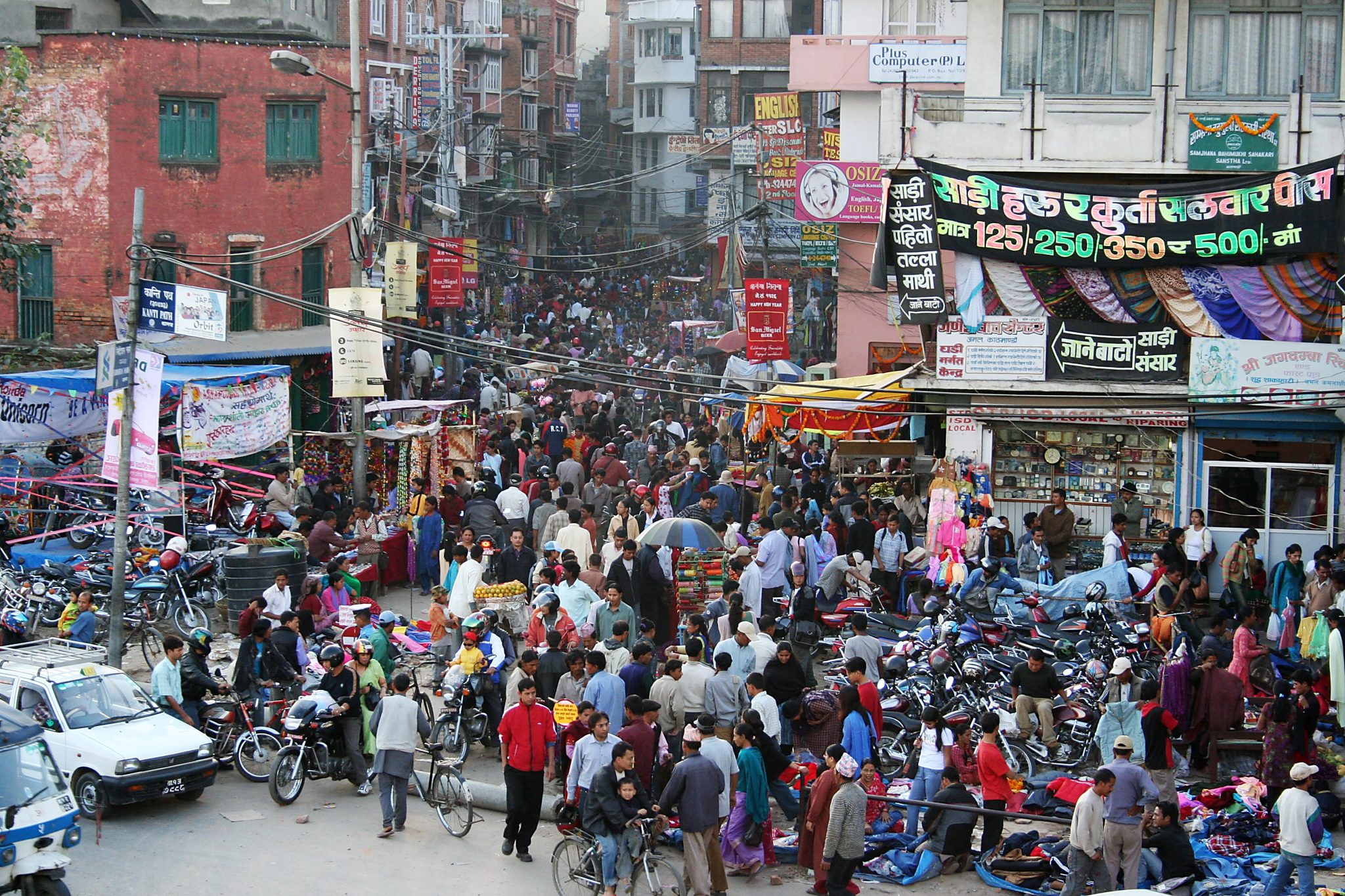 5. TOURISTS PAY FOR EVERYTHING
As two people from Belgium it was quite easy to spot us in a crowd. Everyone immediately knew we were tourists, which meant we were getting different treatment than Nepalese people. During our first and second day we wanted to visit Durbar Square in Kathmandu. There is no official entrance (just a small ticket booth on the square), so it's basically possible to enter Durbar Square without paying. At least if you're Nepalese. However, since we can't pretend to be local inhabitants; guards and police officers immediately stopped us and ordered us to pay or show our entrance ticket. This happened every time we left the area and wanted to walk back in. We were constantly stopped, while all the other people could just casually walk in and out Durbar Square without any problem.
You should also expect to pay a lot more for entrance tickets than other Nepalese people or people from neighbouring countries. Don't be surprised if you see that you end up paying at least twice as much as local inhabitants.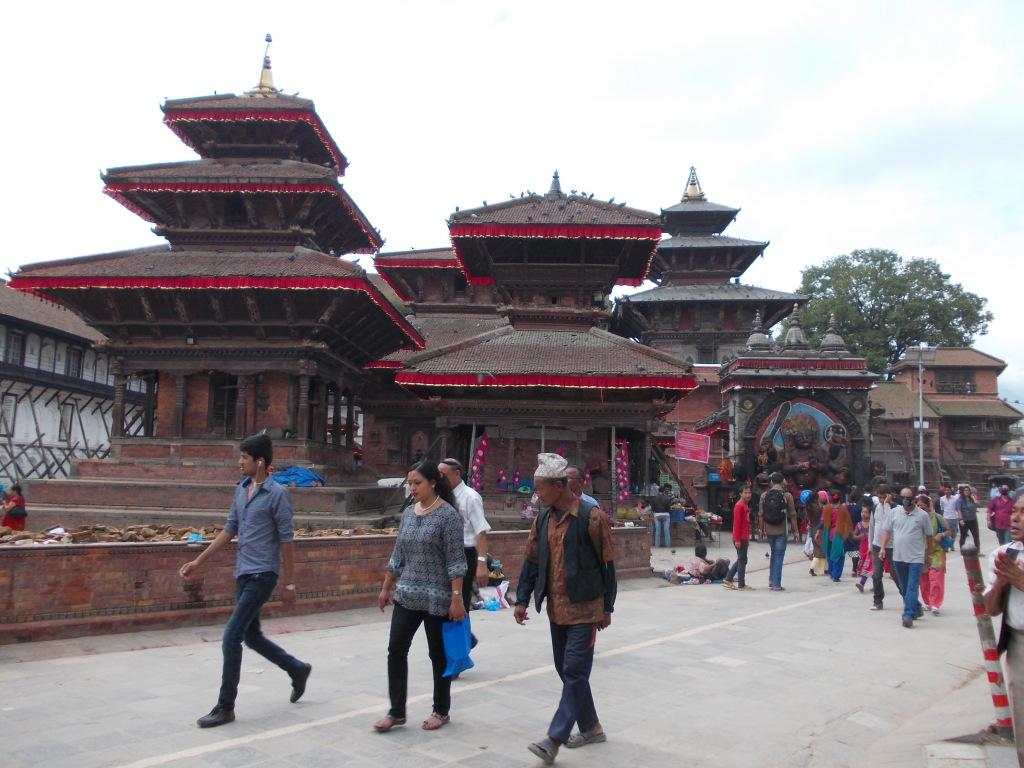 These were the 5 things that surprised me the most when visiting this peculiar country. Have you been to Nepal? Did something else surprise you too? Don't hesitate to leave a comment!