Cuba… The land of cigars, rum and Che Guevara. The country that has been standing still in time. It's no wonder it attracts many tourists, such as myself.
If you're thinking about traveling to Cuba but you're not sure how to go about it, you have come to the right place. You can find all the answers to your questions here.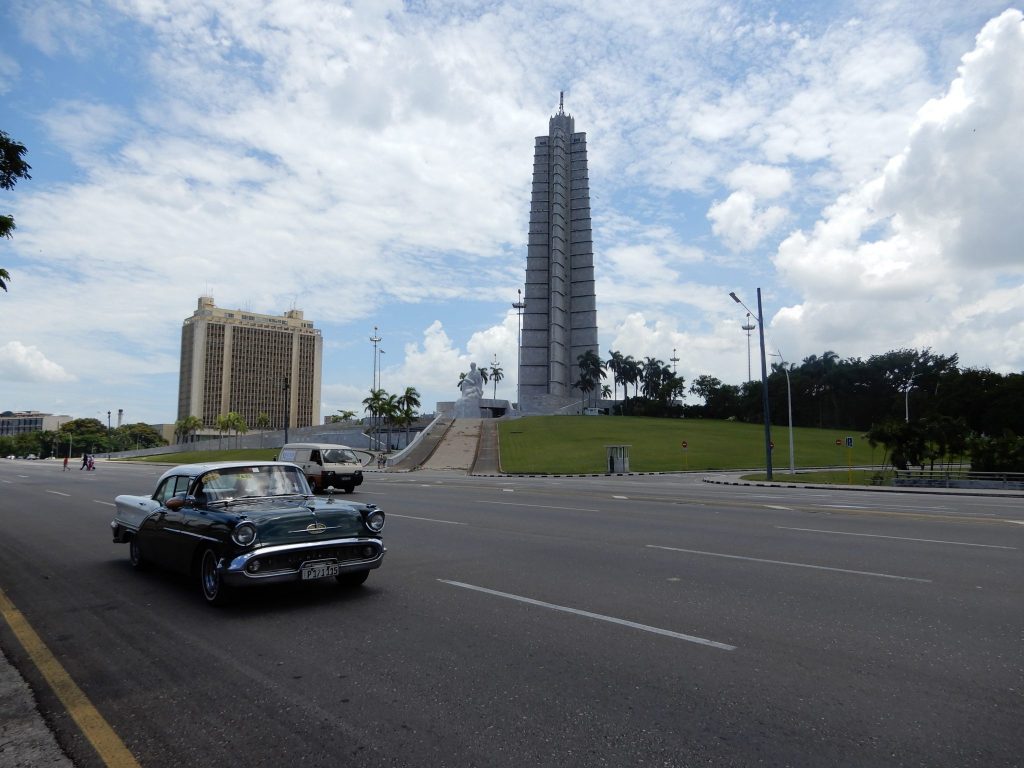 Disclaimer: this blogpost is based on my visit to Cuba in August 2018.
2 WEEKS IN CUBA ITINERARY
We spent 2 weeks in Cuba and frankly, we could've stayed at least another week, maybe two. Cuba is a very versatile country and it's impossible to see everything in 2 weeks time.
In our 2 weeks in Cuba, we only managed to cover the north/west of the country. We didn't go down south to Santiago or Holguin. The itinerary you can find here only focuses on the north/west of Cuba.
Havana (day 1 – 3)
Most likely you will arrive in Havana when you fly to Cuba. The capital city is vibrant, lively and very colourful. All the stereotypes you've seen on tv or on the internet are true: you will see colourful houses, you will spot tons of oldtimers cruising the streets and you will see old ladies smoking cigars in the streets.
Havana is a gorgeous city which deserves at least 3 days. We stayed a couple of days in Havana at the beginning and at the end of our trip to Cuba. Keep on reading to discover what to see and do in Havana.
Varadero (day 4-5)
After Havana, I'd recommend going to Varadero. Varadero is a beach town which boasts some of the most beautiful beaches you've ever seen. We had just come from Yucatan/Quintana Too, also known for gorgeous beaches, and we were still impressed with Varadero's beach.
Here I'd suggest staying 2 days, which gives you enough time to relax on the beach and explore the small town of Varadero.
Santa Clara (day 6)
After Varadero, you can travel down south to Santa Clara. I would only recommend spending 1 day in Santa Clara since there isn't really that much to do.
People usually travel to Santa Clara to see the Che Guevara memorial, which is definitely worth a stop. But other than that, there wasn't that much happening. We also went to the "Che with child" statue, but to be honest, it wasn't that impressive.
Trinidad (day 7 – 9)
The next stop is Trinidad. This gorgeous, colorful and cosy cobble-stoned town has to be on your Cuba itinerary.
I'd recommend spending 3 days in Trinidad, since I felt like I couldn't get enough of this city!
Vinales (day 10 – 12)
After Trinidad, I'd recommend spending 3 days in Vinales. Vinales is known for its mogotes, hills composed of limestone, marble or dolomite. In Vinales you get a chance to do some gorgeous walks and enjoy the beautiful scenery and nature.
Havana (day 13-14)
After Vinales, it's time to go back to Havana because your two weeks are almost over!
Like I said, two weeks in Cuba is actually not enough time. Before you know it, it'll be time to go back home and you'll leave Cuba wanting more.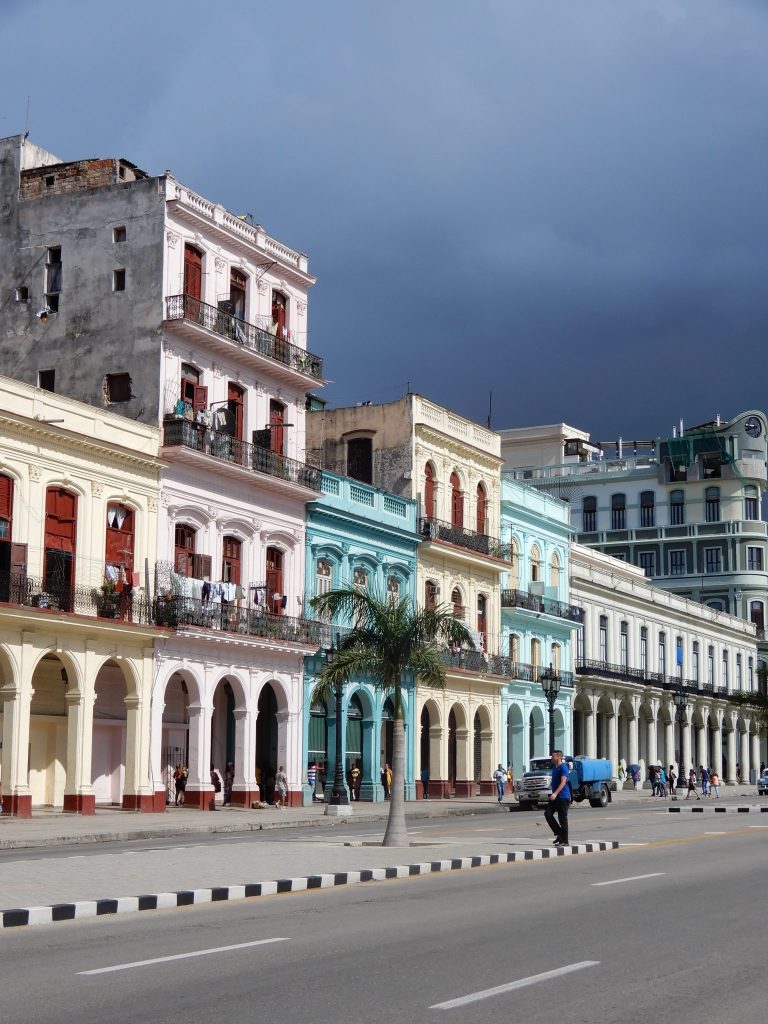 WHAT TO SEE AND DO
After quickly going over the 2 week itinerary, I want to go a bit more into detail about what to see and do in every city/town.
Havana
Havana is such a nice city which screams exploring. We spent 5 days in Havana and couldn't get enough. Here are some things you should definitely include in your Havana visit:
Old Havana
The main highlight of Havana is Old Havana. As the name suggests, this is the core of the original city of Havana. Old Havana is a Unesco World Heritage Site.
Here you can find lots of amazing squares, cosy streets and vibrant bars and restaurants. It's a great place to stay, but it's a bit on the pricier side. Main attractions include Castello del Morro, La Cabaña fortress, San Salvador de la Punta Fortress, Castillo de la Real Fuerza, Catedral de San Cristobal, the Capitol, Plaza de Armas, Gran Teatro de la Havana, Museum of the Revolution and San Francisco de la Habana Basilica.
Exploring the cosy streets of Old Havana will probably take you at least a day, maybe even two.
Malécon
Another main highlight of Havana is Malécon. The Malécon is an 8-kilometre long promenade which stretches along the coastline. It goes from Havan Harbor all the way to the mouth of the Almendares River. It's a lovely coastal walk which will take several hours of your day. Along the Malécon you will spot many oldtimers cruising the streets.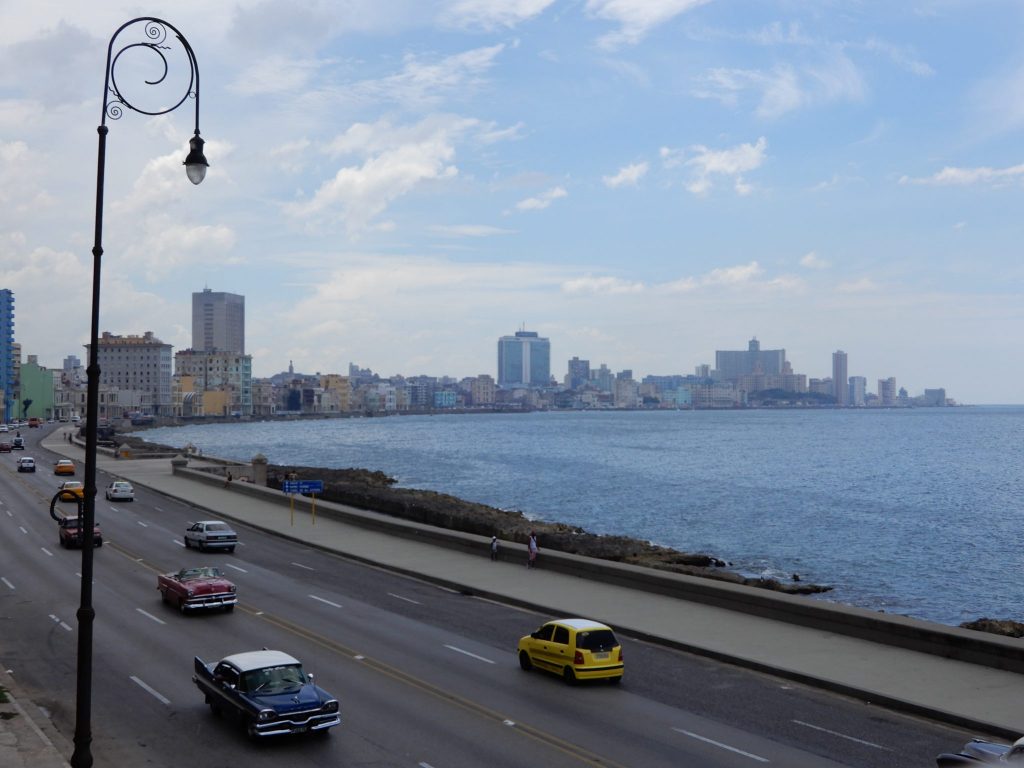 Cristo de la Habana
We also visited the Cristo de la Habana statue. To get there you need to take a ferry from Havan Harbor to Casa Blanca. When you hike up to the statue you will be treated to a gorgeous view over the city.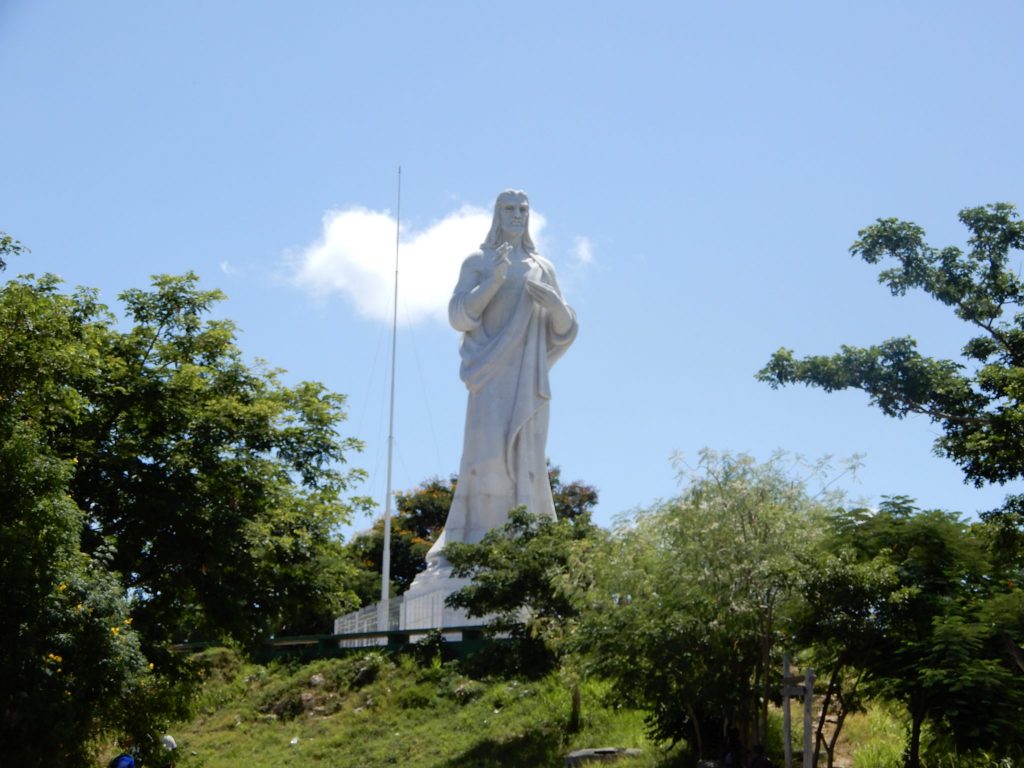 Plaza de la Revolución
Another highlight is the Plaza de la Revolución. This is where Fidel Castro (and other political figures) addressed the people of Cuba. The main attraction of the square is the monument for José Marti. Opposite of the José Marti memorial, you can see two buildings which steel memorials of the two most important figures of the Cuban Revolution: Che Guevara and Camilo Cienfuegos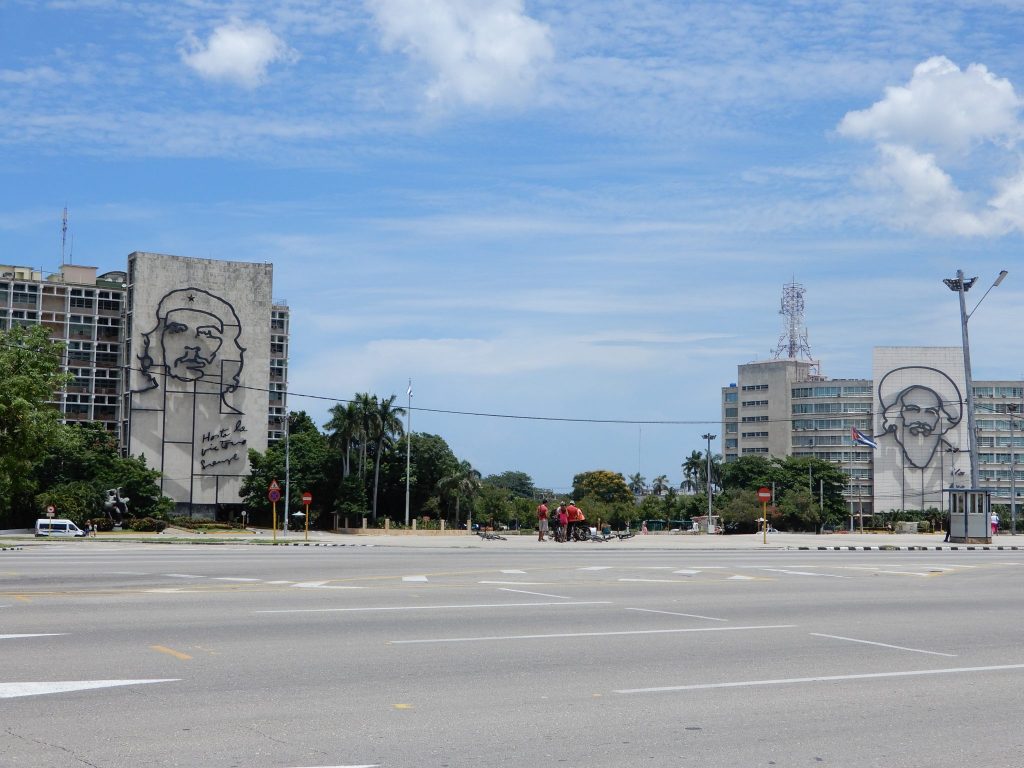 Varadero
The main attraction in Varadero is the beach. This isn't really an adventurous destination. People go here to tan and to swim in the gorgeous azure blue water.
You can also take a hop on/hop off tour which takes you through all of Varadero. It's not the most exciting hop on/hop off tour I've ever done, but by taking this bus we discovered the Beatles Bar. This place is full of Beatles memorabilia and is a very nice spot to go for a drink. They also have live music 3-4 times a week, which is very fun.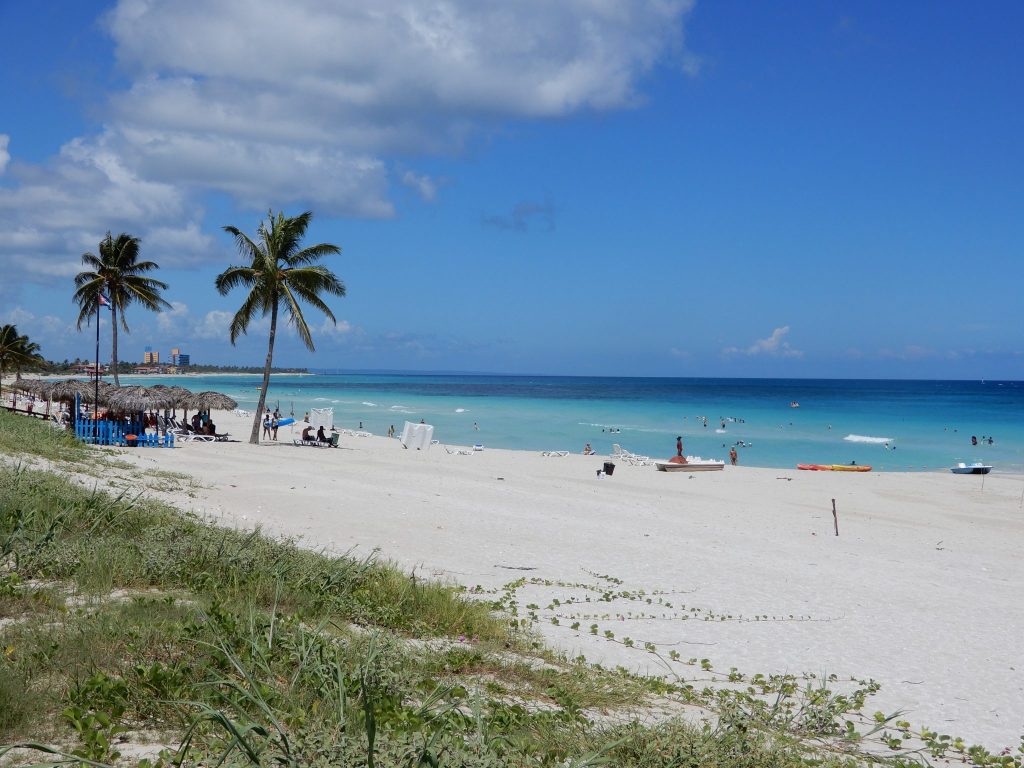 Santa Clara
To be honest, Santa Clara isn't the most interesting stop. We stayed here for 2 days but both agreed 1 day would've been more than enough. The main (and frankly only) attraction of Santa Clara is the Che Guevara Mausoleum. This is the resting place of Che Guevara and 29 of his fellow combatants who died in 1967 in Bolivia.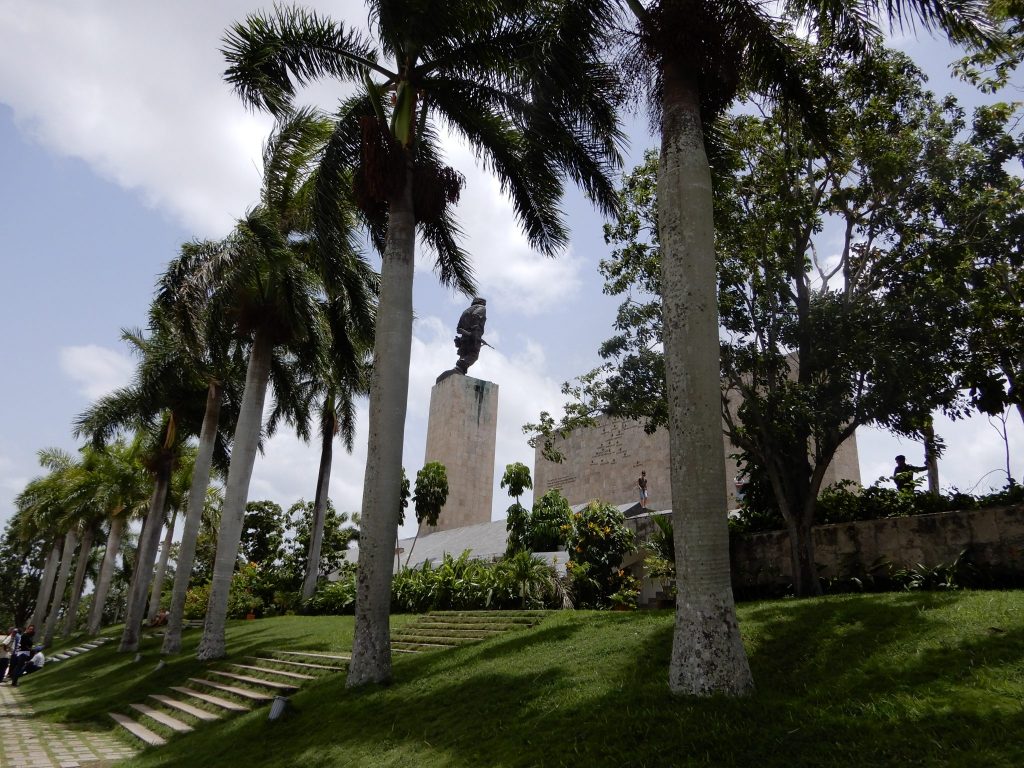 Trinidad
Trinidad was one of my personal favourites in Cuba. It's a relatively small city, but it's so lovely. I loved the cobblestoned streets, the coloured houses and cosy streets. The city centre is such a delight. It's one of those places where you can just get lost in the streets.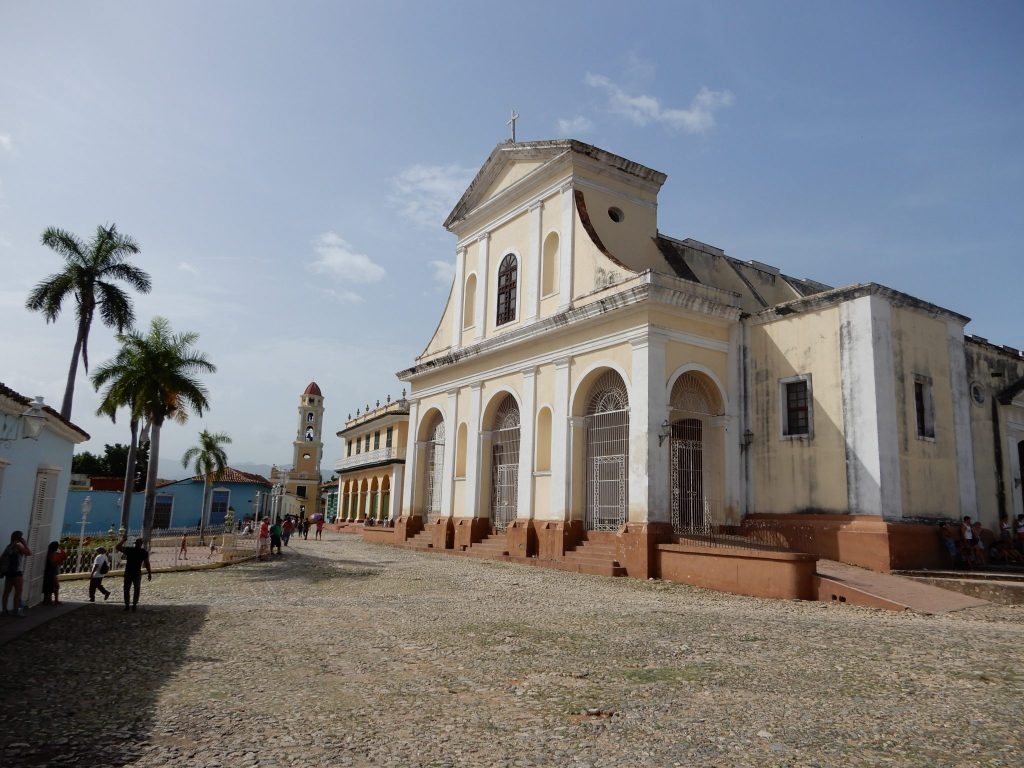 While we were in Trinidad we also went on a horse riding tour. The tour took half a day and took us through the gorgeous Cuban landscape and nature all the way to a beautiful waterfall. Despite the painful legs/butt, it's definitely worth a try!
You can also choose to go to the beach, Playa Ancon, which is probably one of the most famous beaches in Cuba. It's not as nice as the beach in Varadero but it's still a nice way to kill some time.
Viñales
Viñales is also not the biggest town, but it boasts some amazing views on the mogotes. The best view is seen from Hotel Los Jazmines. Here you can go for a swim or enjoy a drink while taking in the gorgeous views.

In Viñales you also have the option to take a hop on/hop off tour (5 CUC per person) which takes you past the biggest attractions of the area. The bus makes a 90 minute continuous loop throughout Viñales valley. It stops at Hotel Los Jazmines, a tobacco plantation, the Indio Cave (which you can visit), prehistoric mural and ziplining.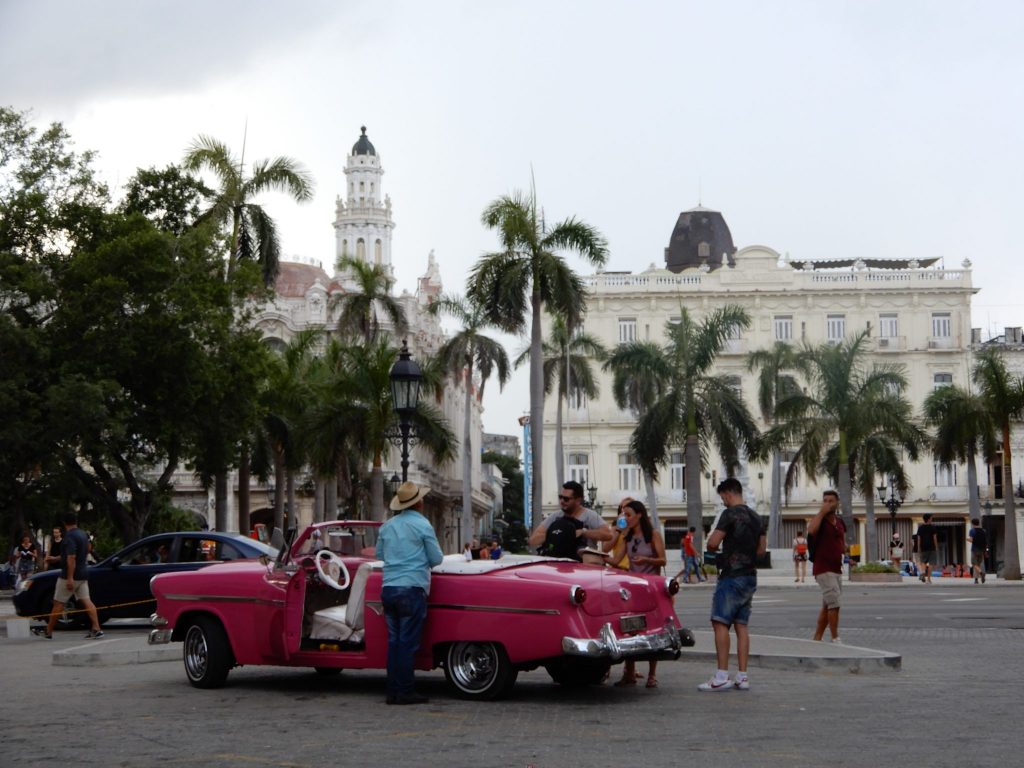 CURRENCY
CUP vs CUC
In Cuba, they use two types of currencies: CUP and CUC.
CUP is the currency used by locals and is worth 25 times less than CUC. 1 CUC equals 1 dollar, which makes it very easy to keep track of how much you spend.
The locals get paid in CUP while all consumer goods are priced in CUC. I know, it sounds very confusing. But actually, it wasn't that confusing at all. We were a bit worried we'd get scammed out of our money. We imagined paying in CUC and getting CUP back (and who can keep track when it's worth 25 times less?)
Luckily, whenever we paid in CUC, we always received CUC back. You'll notice that the locals pay a lot less than foreigners. For example, the entrance to the zoo in Havana was 3 CUC for foreigners and 3 CUP for locals.
We didn't have any issues withdrawing money and frankly, our worries were really unnecessary.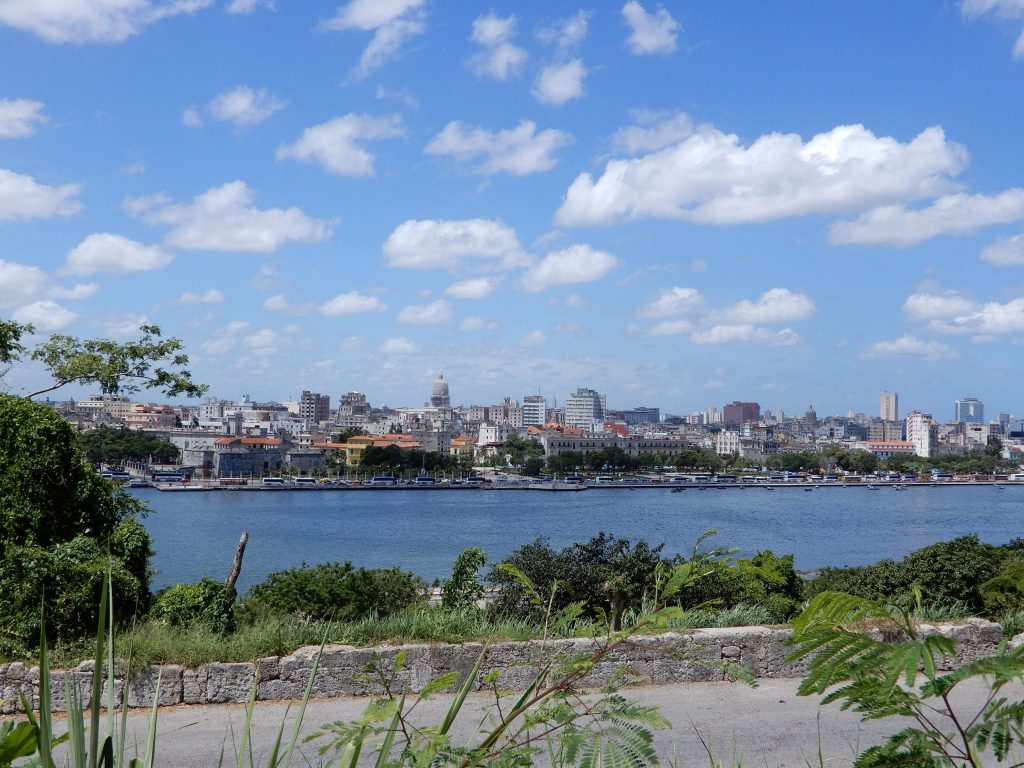 INTERNET
As you probably know, the internet situation in Cuba is a bit dodgy. You won't find any wifi at your hotel or your casa particular.
The only option to get wifi is by going to the ETECSA store where you can buy cards which grant you access to the internet for 1 hour. These cards cost about 1-2 CUC and can be used close by the ETECSA tower. People usually gather at the main squares of the town you're staying in and surf there for an hour.
You will notice that the queues for the ETECSA store will be almost never-ending. There actually is an alternative. There are people at the parks or squares who will sell them to you for a little markup.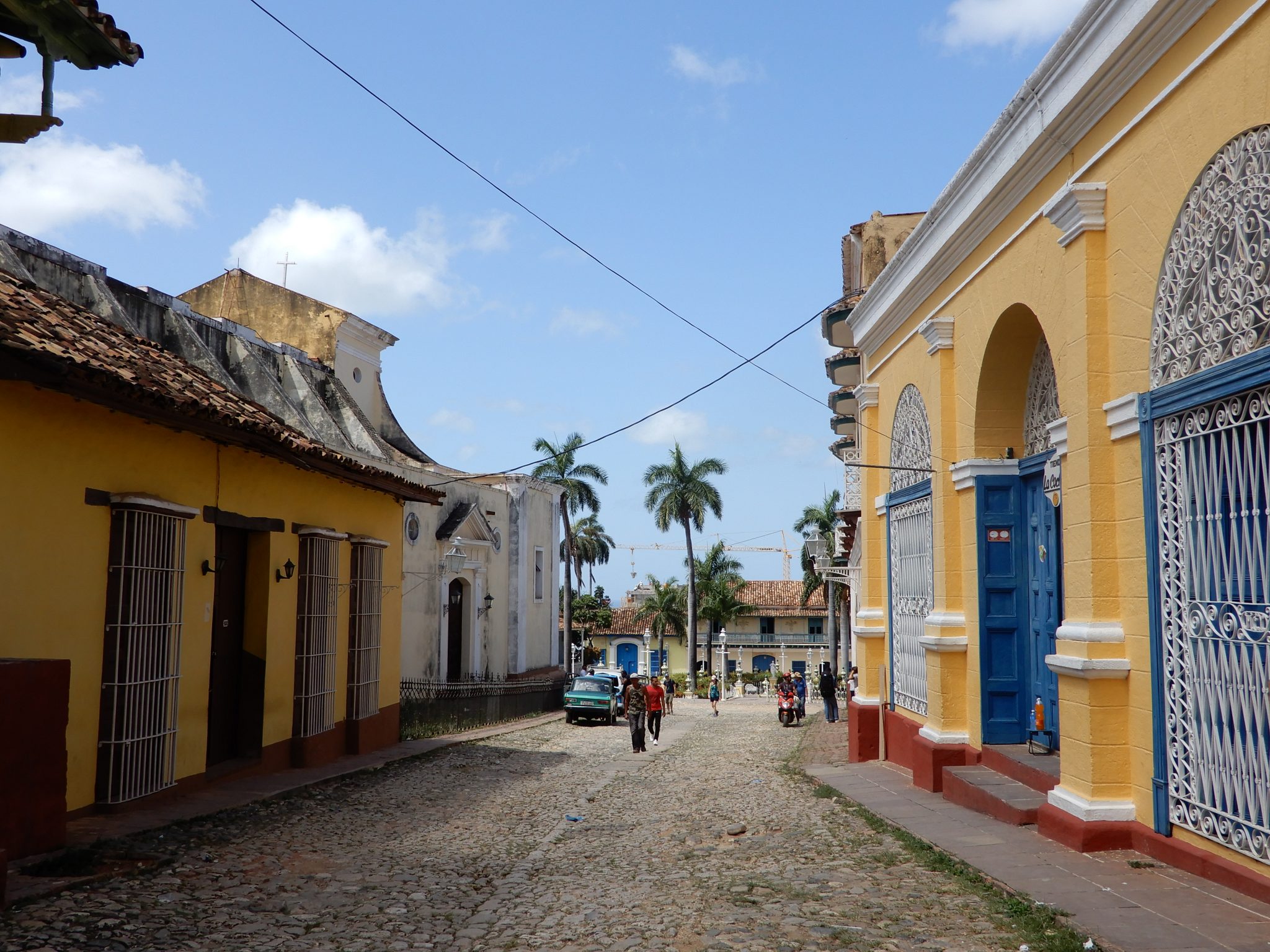 HOW TO GET AROUND:
Bus
The most known company to use as a tourist is Viazul. This bus company drives between the major cities. However, I would advise you to take some precautions when travelling with Viazul.
Book in advance
Firstly, I would advise you to book your tickets in advance. Initially, we wanted to travel to Vinales from Havana, which is quite a popular route. When we asked at the bus station to get tickets for 4 days later, everything was fully booked already. We decided to switch our itinerary around and go to Varadero instead. We paid €5 per person for a 2 hour drive.
Be flexible and patient
Be flexible when travelling by bus through Cuba is the main thing to remember. We booked our tickets to Varadero, showed up at the bus station at 3.30 PM (our bus left at 4). By 8 PM we were still waiting for our bus to arrive. There was no information, no updates, no nothing. Plenty of people who were supposed to take the bus with us opted for a private driver to Varadero instead.
When we wanted to leave Varadero to go to Santa Clara, once again we had problems with Viazul. There were no more tickets available when we asked at the ticket counter in Varadero. Instead, we opted to go for a private taxi.
As you can tell from our personal experience, travelling with Viazul is always a bit of an adventure. Will you be able to get tickets? If so, will the bus show up? It might not be the ideal way to get around if you're short on time.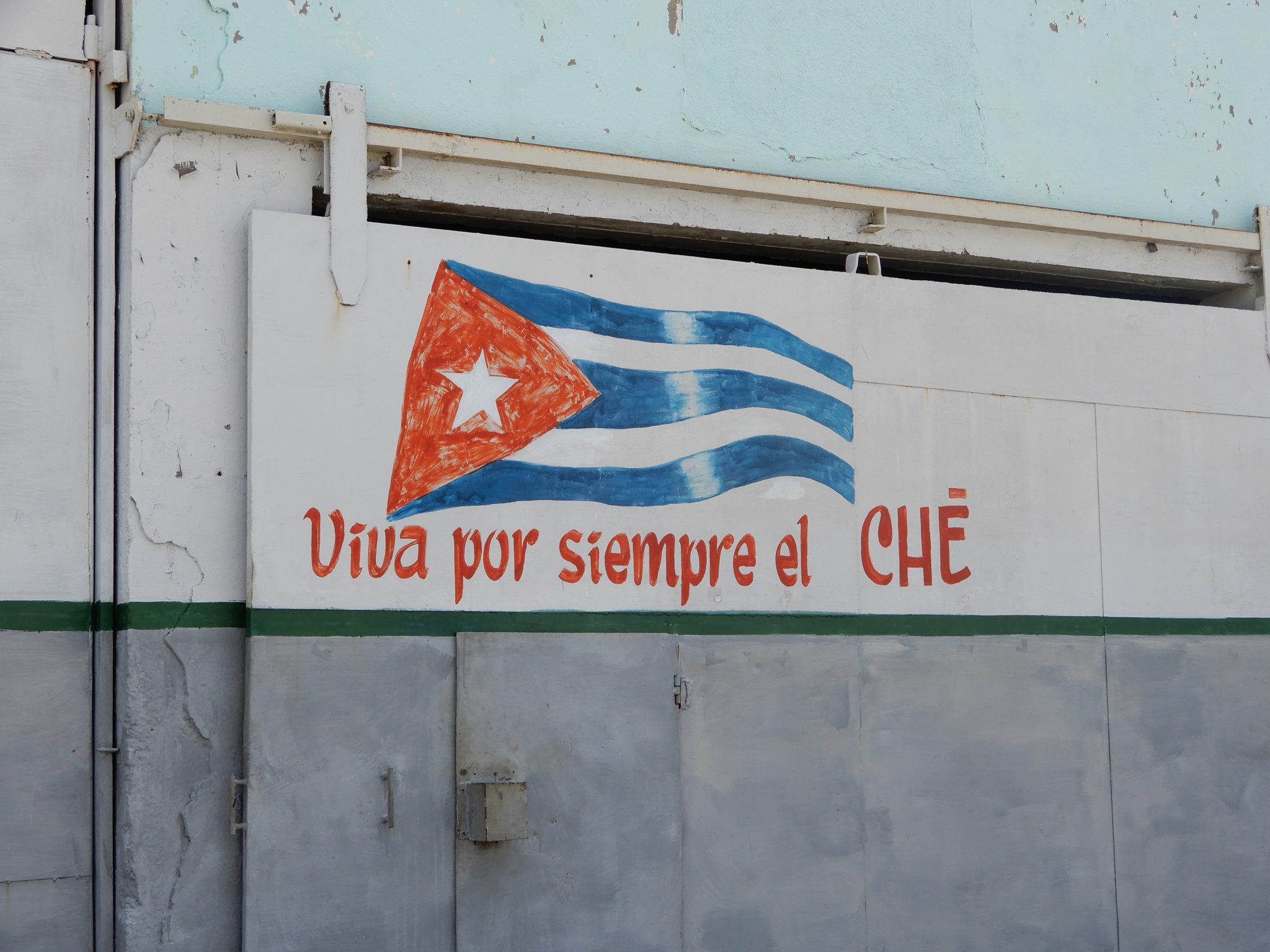 Private driver
Another way to get around Cuba is by private driver. This driver will take you everywhere you want to go and will essentially travel with you for the duration of your trip. As you can imagine, this option is way more expensive than taking the bus everywhere. Prices are around €80 per day.
You can either book a private driver before leaving for Cuba or you can get one when you arrive in Cuba. There are plenty of Cubans offering their driving services. Most likely, if you wait until you get to Cuba, you will be able to find someone who is willing to drive you around for less money.
If you choose to get a private driver, be aware that you will also have to pay for the driver's food and accommodation for the duration of your trip.
As you can see, it's definitely not the cheapest option to get around Cuba. But, it's a very comfortable way and you get to travel in luxury and style.
Private taxi
When we wanted to travel from Varadero to Santa Clara, there were no more spots on the bus so we decided to get a private taxi. The owner of the casa particular we were staying in, booked the trip for us and we paid around €27 each for the 4-hour drive.
It's definitely also one of the more expensive ways to get around, but you have the comfort of getting the car to yourself. It might not always be the faster way since our taxi only arrived 2 hours after the scheduled time. They have a very special way of timekeeping in Cuba…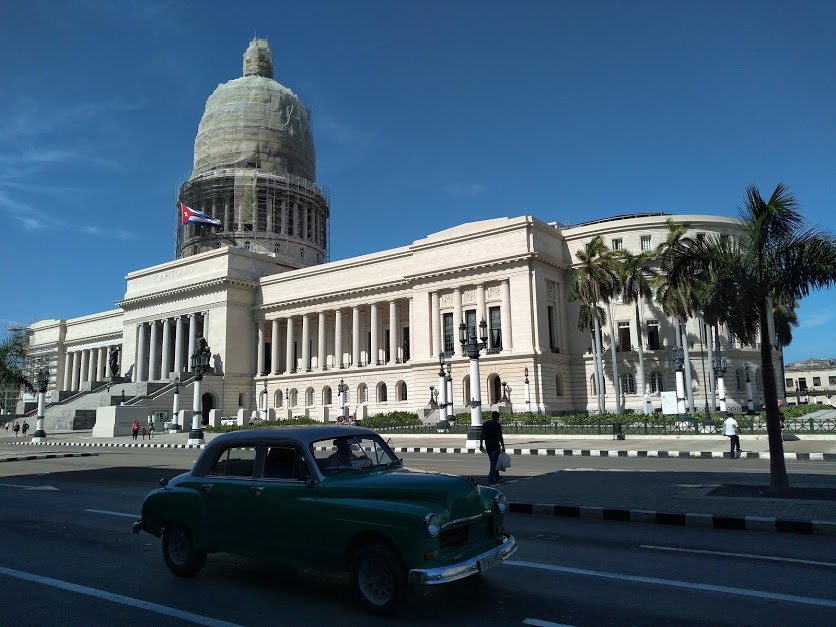 A last way to get around Cuba is to share a taxi or a collectivo. We shared a taxi on the way back from Vinales to Havana. We paid around €18 per person.
We didn't know it at the time of booking, but we were going to share the taxi with 7 other people. We were among the first four to be picked up and we assumed maybe 1 or 2 more people would join. However, we stopped another 3 times and the driver kept on adding people to the car.
It was very irresponsible and everyone in the taxi complained. No one was told we were going to be sharing the taxi with this many people. Some people were even told they were going by private taxi…
The whole ride to Havana (about 4 hours), was very uncomfortable. Especially for Simen who is almost 1.90, it was incredibly uncomfortable. The driver was also driving way too fast, we didn't have any seatbelts, to summarize: I thought I was going to die.
What is the best option?
As you can see, there is no ideal option when it gets to travelling around Cuba.
You either skimp on comfort or on price.
For me personally, I think the option of renting a private taxi was the best one. It still gave us the comfort of having our own car without having to pay crazy prices.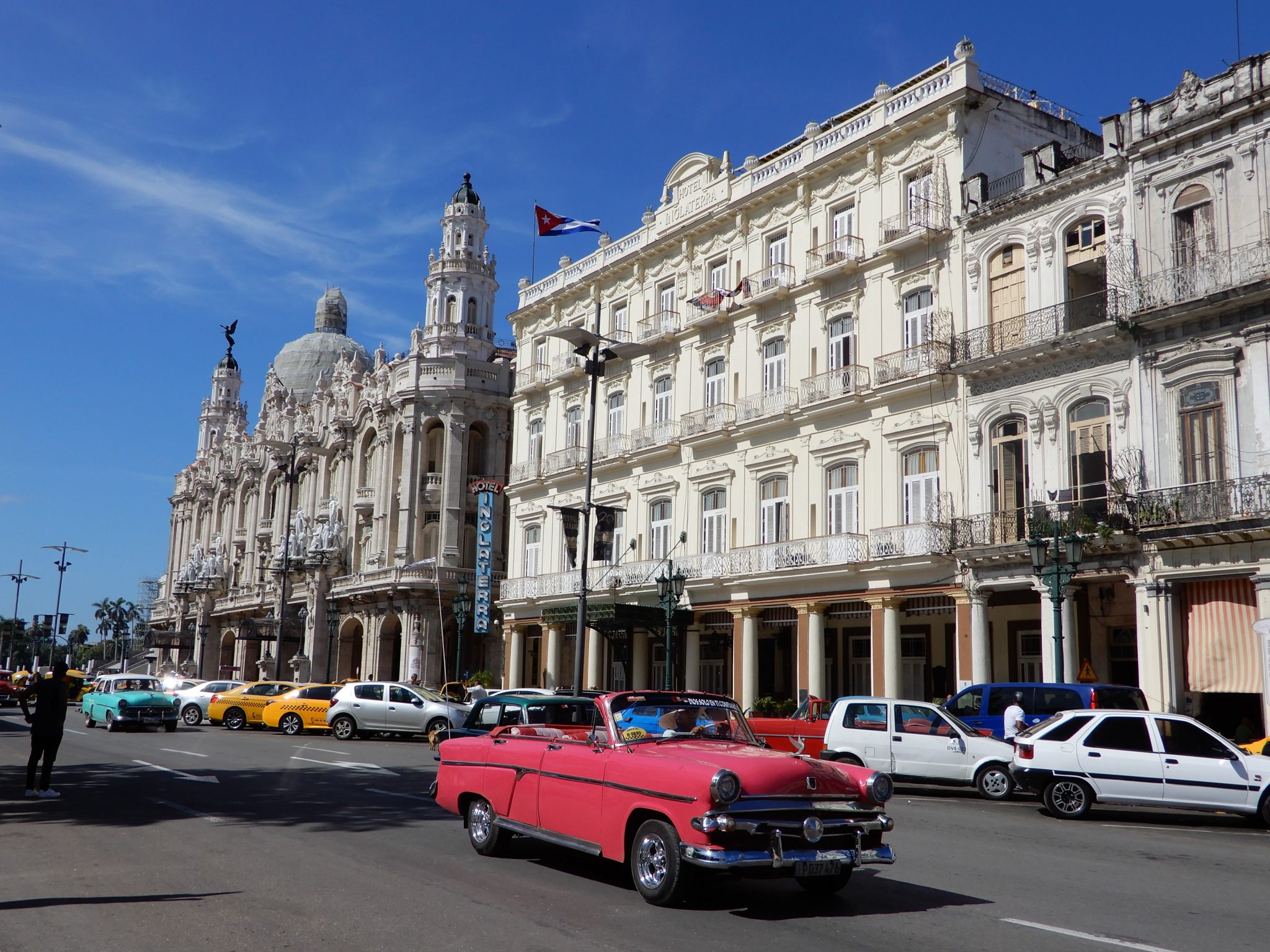 WHERE TO STAY:
When staying in Cuba, you have two options when it comes to accommodation: Casas Particulares and hotels.
Casas Particulares
One of the most popular accommodations in Cuba is casas particulares. This means that you're staying in the house of local people. The majority of locals rent out a room with bathroom in their house.
The price for a room in a casa particular usually ranges between €22-€27 per night. It's a very traditional way of staying in Cuba.
You get to meet the locals, who love to talk to you and love to know more about your country. They will be more than happy to tell you about their country and customs.
No need to book in advance
Almost every family in Cuba has at least one extra room they rent out. In Vinales about 85% of the houses are casas particulares.
We didn't book any room in advance and had absolutely no problem getting a place on the spot.
Sometimes the owner of your casa particular will call ahead and book you a room in the next place you're going to.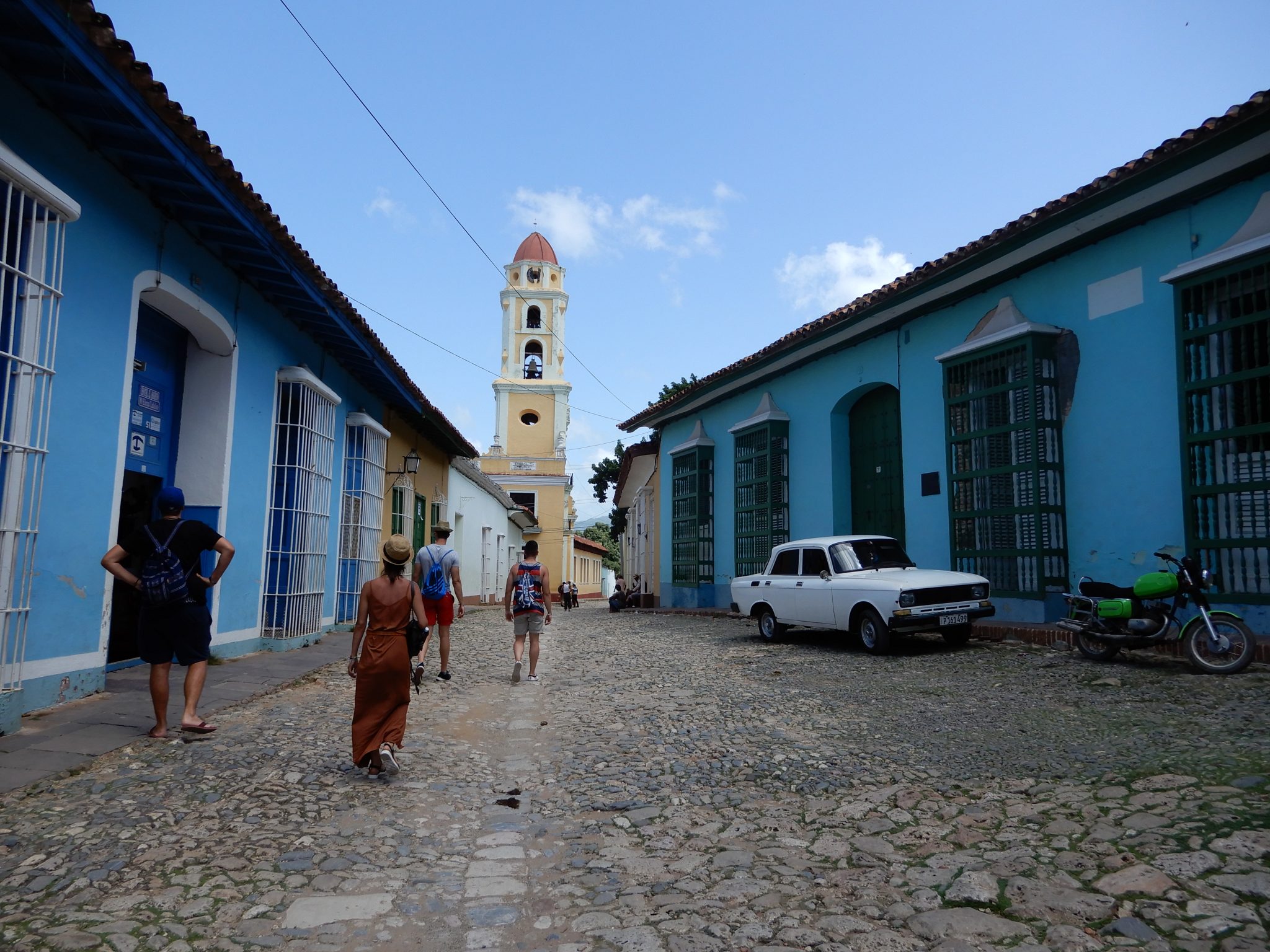 Hotels
Of course you can also choose to stay in hotels in Cuba. I do have to warn you about something though. All hotels have star ratings, and so do Cuban hotels. But their star rating isn't really based on anything. Apparently, Cuban hotels get to choose themselves how many stars their hotel is, or so we were told by a local.
You can basically compare a 3-star hotel in Cuba with a 1 or 2-star hotel in another country. You won't get that much luxury in a 3-star hotel in Cuba. If you're looking for a hotel with lots of amenities and luxury, I would advise to go for at least a 4-star hotel.
2 WEEKS IN CUBA COSTS
We spent 2 weeks travelling through Cuba, we visited Havana, Varadero, Santa Clara, Trinidad and Vinales. I kept meticulous track of how much we spent every day (in dollars) and I divided the costs into the following categories:
Accommodation
During our whole stay in Cuba, we only stayed in Casas Particulares. If you're planning on staying in a hotel, your costs for accommodation will probably be more expensive.
For 14 nights in casas particulares we spent $329 for 2 people. This comes down to $23.50 per night per room, or $11.75 per person per night.
Transport
As I mentioned before, we travelled a bit with all means of transportation in Cuba. We started by taking the bus, then chose a private taxi and returned to Havana in a shared taxi.
In 14 days we spent $391 on transportation. This includes taxis to and from the airport and transport between cities.
This means we spent on average $28 per day (or $14 per person) on transport.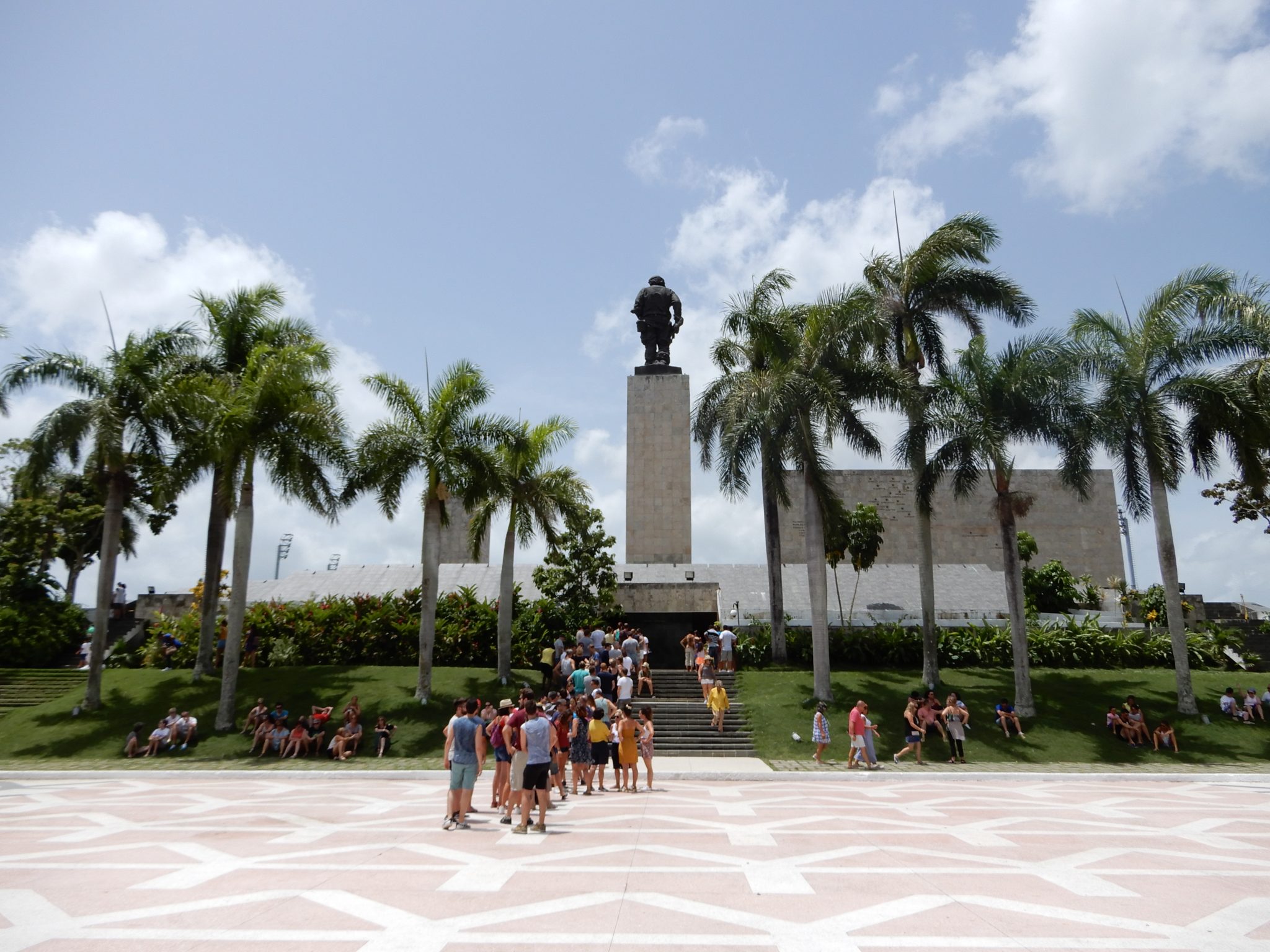 Food
If you're expecting to indulge in some tasty Cuban food, I'm afraid I have to disappoint you. Cuban food is actually pretty bland… Good meals were very far and few between, and could mainly be found in Trinidad.
Breakfast is usually included when you're staying in Casas Particulares. So for 14 lunches and 14 dinners, we spent $500. This comes down to $35 per day for 2 people.
Excursions
Cuba is a country of lots of nice activities. We opted for horse riding in Trinidad, cave exploring in Vinales, visiting the Che Guevara Mausoleum in Santa Clara.
For those activities, we paid $67 in 14 days. This means that we paid $33.5 per person.
TOTAL COST
If we add up all the costs I've mentioned above, we spent $639 per person on accommodation, food, transport and excursions.
Of course, this isn't the exact cost of everything we spent in Cuba. I didn't account for any drinks, grocery shopping or unexpected expenses. When including those costs as well, we spent on average $854 per person for 2 weeks in Cuba.
This means we spent on average $61 per day.
LEAVE A MESSAGE
If you would like to know more or feel like I didn't touch a certain topic, please feel free to leave a message or get in touch via email!