After our weeklong stay in Hoi An, we continued to travel down south. Our next stop was Da Lat. Most people go there to escape the heat or go on a honeymoon. We stayed here for 4 nights and really enjoyed it, despite the fact that we got a bad first impression of this city.
Bad first impression
Initially, Da Lat wasn't really what we expected. It's often portrayed as this mountain town where you go to relax and recover from the Vietnamese chaos. In my mind, I was expecting some sort of Alpine town, with gorgeous rivers, charming houses, surrounded by mountains. The reality is, far, far off. Da Lat city is almost as hectic as all the other cities we've been to. There were also no rivers, charming houses or mountains to be found. To be honest, I think we were staying in the wrong part of town. We were right in the middle of the hustle and bustle.
We decided to do some sightseeing and try to find the side of Da Lat we had read so much about. Once we left the city centre and went in the direction of the lakes, it felt more calm and peaceful. However, Da Lat was also the first place in Vietnam where we didn't feel entirely welcome.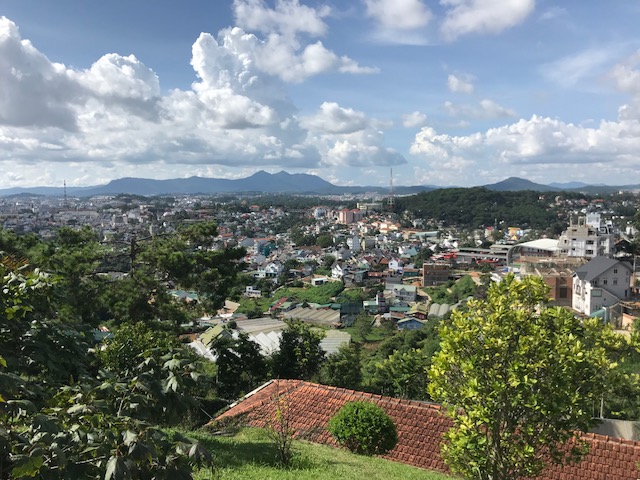 On our first day, we decided to go for a walk around the lakes. When we got hungry and wanted to sit down somewhere, all the restaurants suddenly "didn't have any food" or their "kitchens were closed". Very weird, since we saw tons of Vietnamese people eating there!
Our hunt for a place that allowed us to eat, continued. After walking for a while, looking for a restaurant to no avail, we wanted to take a taxi to get us closer to the city centre. When Simen showed them the address on his phone, they merely said: "Just walk there." Clearly, they didn't really seem to like the tourists… After about an hour of being extremely hangry, we finally found a place that wanted to serve us food!
Maze Cafe
Despite the bad first impression, Da Lat has a lot to offer. One of the first things we did was go to the Maze Café. This café is located in the city centre and as the name already suggests, is a maze inside a café. In order to start exploring the maze, you have to buy a drink first. The maze goes up for several floors and sends you in all kinds of directions so you don't really know where you are anymore. It was a lot of fun!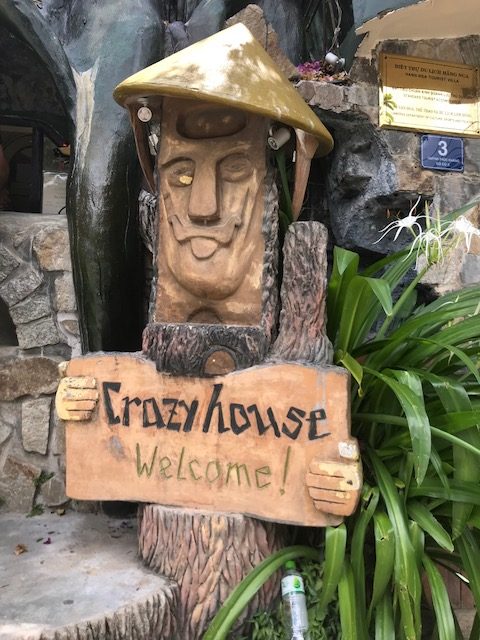 Crazy House
One of the other nice attractions in Da Lat was the Crazy House. This is basically a hotel but because it's designed and structured in such an odd way, lot's of people go there to have a look (€2 entrance). It reminded me a bit of the Maze Café, but then on a much larger scale. There are tons of stairs going in all kinds of directions, you walk on the roof, past the rooms, etc. It's a very fun place to explore! Too bad we didn't know it existed before we booked our hotel because it would've been fun to stay here for a night!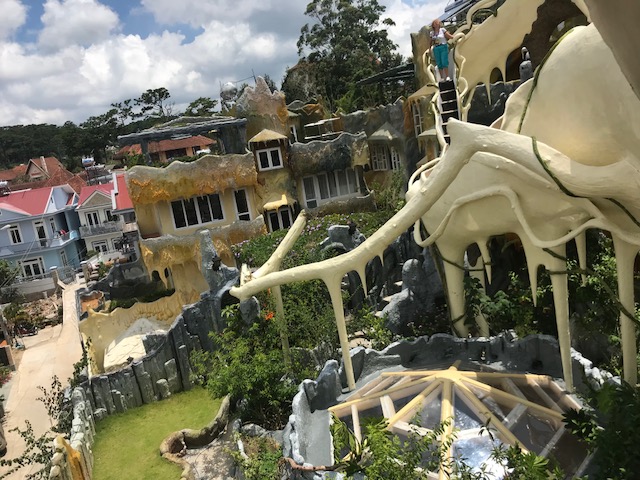 Easy Riding
One of the top things to do while in Da Lat is "Easy Riding". You basically rent a driver with a motorbike for a whole day and they take you on a sightseeing tour. We paid €24 each for a whole day. Our guides picked us up at 8.30 and brought us to tons of nice places. We got to visit a pagoda, learn more about the biggest source of income for people from Da Lat (agriculture), went to temples, waterfalls, coffee farms, silk farms, mountains with beautiful views, etc. It was an amazing day out during which we learnt so much about the life of Vietnamese people.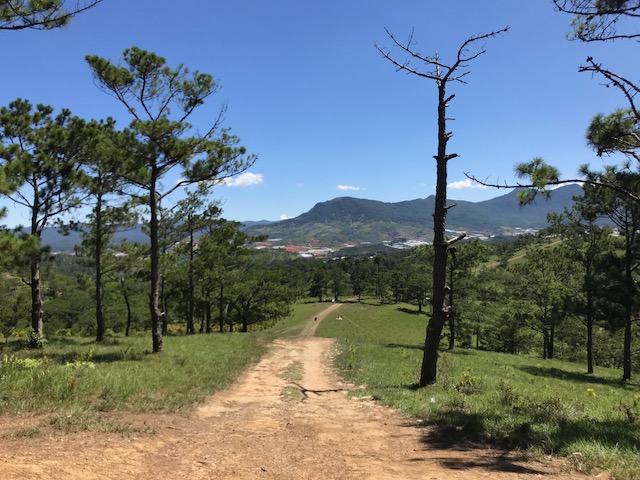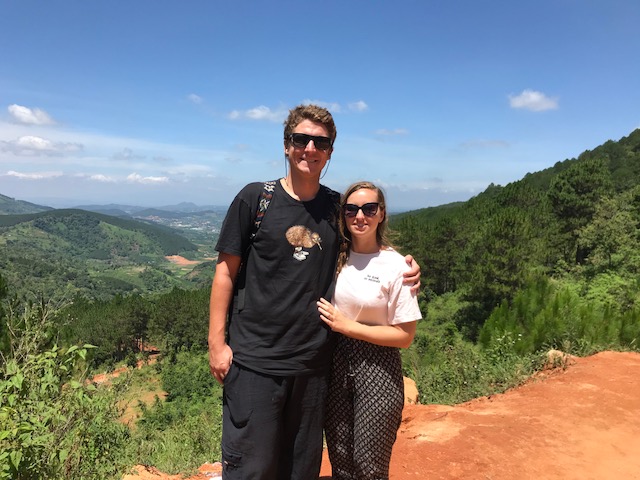 Our guide told us about how there's still tension between the North and the South and people of the South are still discriminated against. For example, his father used to fight with the Americans and because of that our guide wasn't allowed to go to university, his children couldn't get any work, etc. When he complained about it and said it wasn't him who fought with the Americans, but his dad, they merely said: "Like father, like son". It was so interesting to hear about all the things that happened during the war, and that are still happening today.
If you ever go to Da Lat, you should definitely go for an easy riding tour because you not only get to see more of the gorgeous countryside of Da Lat, but you also learn so much more about the country in general.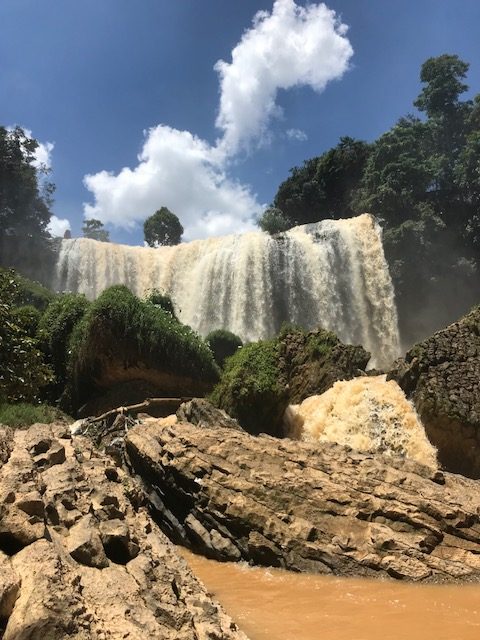 Ho Chi Minh City
After a quick stop in Ho Chi Minh where Simen visited the War Museum (I had to work), and we went to the Cu Chi Tunnels, it was time to head to country nr. 12: Cambodia. We only stayed there for 6 days: 3 days in Phnom Penh to visit the Killing Fields, and 3 days in Siem Reap to go to Angkor Wat. I will tell you all about it in my next blog!