On Friday 03/08 we flew from Cancun to Havana. The trip leading up to the flight was, once again, quite eventful.
How we almost missed our flight…
The day before leaving Mexico we had arranged a taxi to pick us up at 6 AM sharp from our hostel. All goes well until we want to leave the hostel and both gates seem to be locked (even though we told the owner we would be leaving at 6 AM). After trying to open the gates for about 10 minutes and figuring out a way to wake up the owner, Simen finally managed to unlock it. By now the taxi was about 5 minutes late, which was not much of a problem. However, 5 minutes turned into 10 and 10 into 15… Our flight was scheduled to leave at 8.10.
In the meantime one of the employees of the hostel came to our rescue. I was on the phone with the official taxi service of the airport (which, by the way, didn't speak any English), and the man was so kind to explain in Spanish that our taxi wasn't here. After 20 minutes of waiting the driver finally shows up and we're on our way to the airport. I finally started to relax a bit more.
But it still wasn't over…
The driver drove us to terminal 3 and we got out with about 1.5h to spare. Once we entered the terminal, we couldn't see our flight on the screen. When we went to the check in, it was also nowhere to be found. I started to think the driver dropped us off at the wrong terminal… We headed over to the Interjet counter where they told us that only domestic flights leave from terminal 3. Great. We were closing in on about 1h before our flight left and we were in the wrong terminal. The shuttle bus also wasn't an option because it would arrive too late. The only option left was to fork out another 10 dollars each for a 3 minute taxi ride to terminal 2. Good start!
We were getting dangerously close to the 1 hour mark when an employee told us we have to buy our tourist visa to Cuba before boarding. We realised we didn't have enough pesos or dollars left. The first ATM I went to was, of course, out of service. The second one was all the way at the other side of the terminal and charged me 11 dollars fee, which I reluctantly paid because I was afraid we were going to miss our flight. After checking in and going through security, we arrived at the gate about 10 minutes before boarding starts. Luckily we made it just in time!
Charming and colourful Havana
The rest of the flight passed by quickly and we arrived in Havana at 10.30 local time. The first 3 days we stayed in Havana. On our first day we mainly explored the beautiful and colourful streets. Since our casa particular was located in the Vedado neighbourhood, we had to walk down the Malecon promenade for about an hour until we reached Old Havana (where the main attractions are). Hundreds of old cars constantly cruise the streets of Havana which makes it extremely charming.
The second day we decided to go to the Plaza de la Revolucion. Here you can find a memorial for José Marti, who fought hard for Cuba's independence from Spain in the 19th century. On the opposite side of the plaza, you can see 2 massive murals of Fidel Castro and Che Guevara. After only a short period of time in Cuba, we realised these 3 men are depicted everywhere. After going to the bus terminal to book tickets to Varadero, we decided to go to the nearby zoo where they had hippo's, rhino's, tigers, lions, etc. It was pretty sad to see these animals locked up in cages which were way too small for them…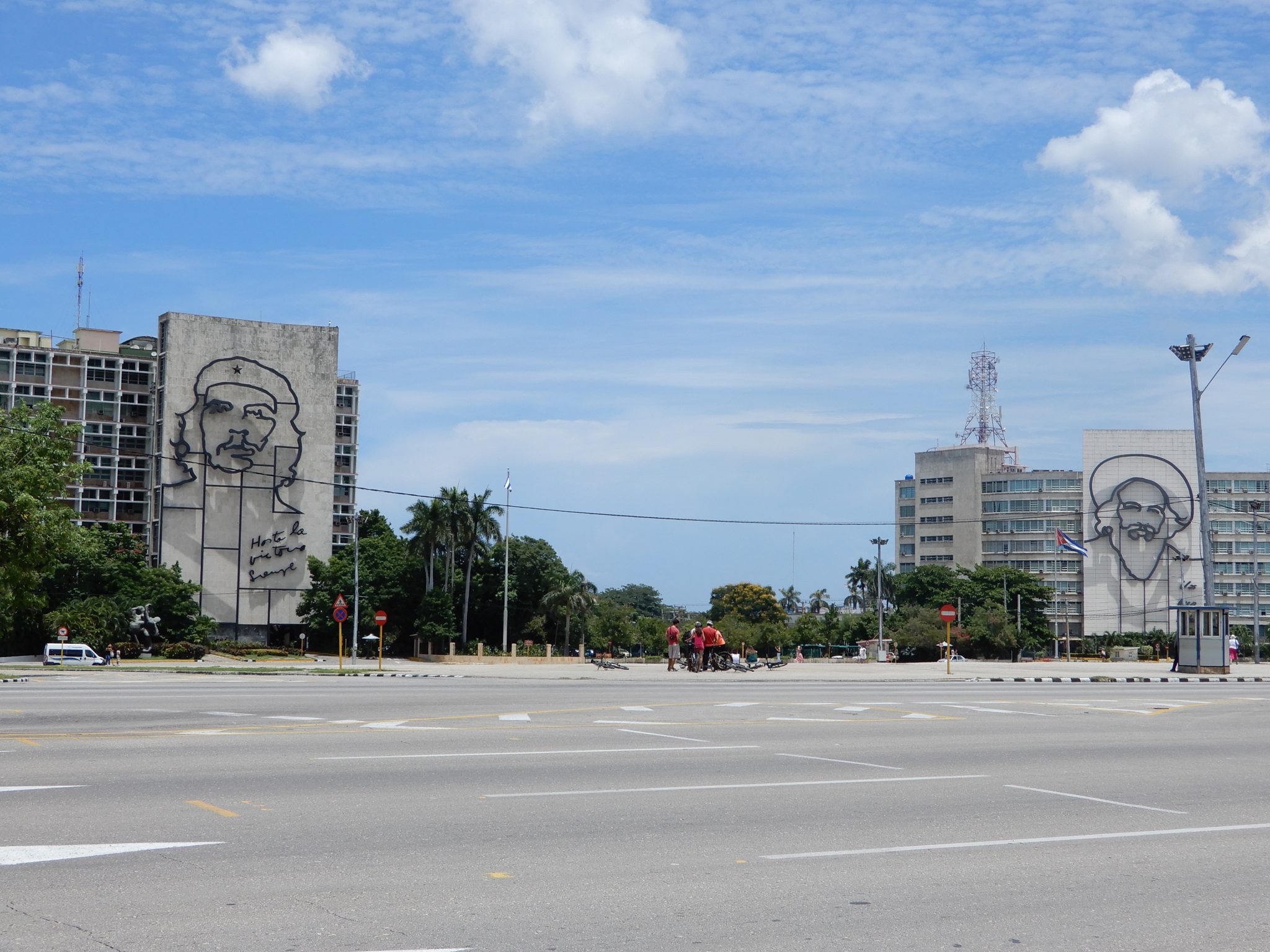 Afterwards we hopped in a taxi and made our way back to Old Havana. We stopped at the Capitol and wandered the streets. This part of Havana is particularly nice! At times it reminded me a bit of a European city, full of amazing architecture and beautiful monuments and churches. We both really loved Havana and decided we'd spend the last 2 days of our trip to Cuba here as well. On the third day we decided to stay close to our casa particular because we had to take a bus to Varadero in the afternoon. Here you can read more about our experience with the "most reliable" Cuban bus company.

Tropical beaches in Varadero
We decided to only stay 1 day in Varadero because I had read that it's basically just a resort town. We both felt like going for a swim, so the first thing we did was go to the beach. Once we laid eyes on the beach, I understood why so many people come to Varadero for their beach holidays. The white sandy beach is 20 km long, flanked by tons of palm trees and the water is crystal clear. Plus, there weren't that many tourists. It was amazing!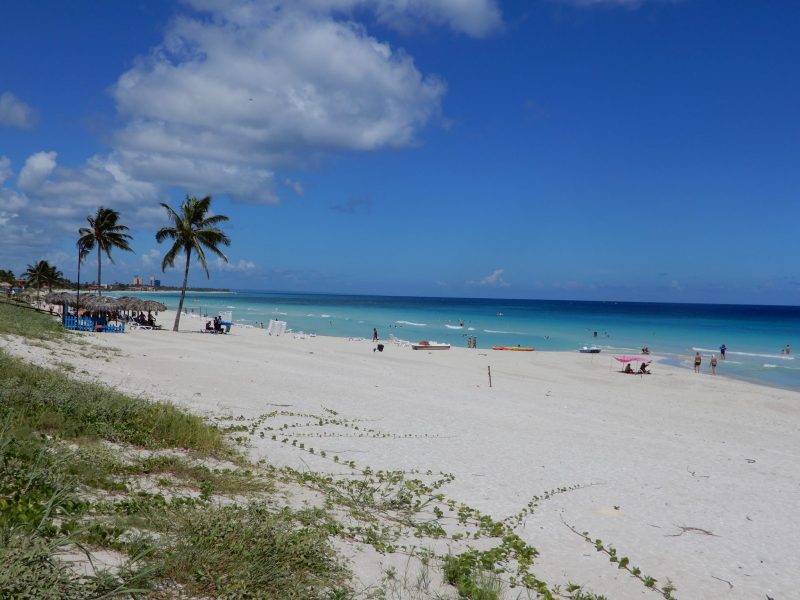 The rest of the day we spent by taking a "hop on – hop off" bus, to get a better idea of what the Varadero peninsula looks like. To be honest, the peninsula itself doesn't have that much to offer. It's mainly just resorts. The city centre, however, is much nicer. Here you have plenty of restaurants and bars, such as the Beatles bar! Every night this bar offers live music, so we decided to spend our evening there listening to covers of the Beatles (obviously), Rolling Stones, Lynyrd Skynyrd, etc. It was a lot of fun!
Following in Che's footsteps in Santa Clara
After Varadero, we travelled to Santa Clara, also known as "Che Guevara City". We mainly decided to add this stop because of the Che Guevara monuments and memorials. On our first day in Santa Clara we visited the Che Guevara mausoleum and museum. The massive statue of "El Che" is very impressive, and best of all is that you get to visit the mausoleum and museum for free!
Afterwards we went to another monument dedicated to Che Guevara, "Che con nino". This was a much smaller, more life size, monument of Che Guevara carrying a child on his arm. This child is supposed to represent the future generations of Cuba. Other than that, there wasn't that much happening in Santa Clara, so the day after we took the bus to Trinidad.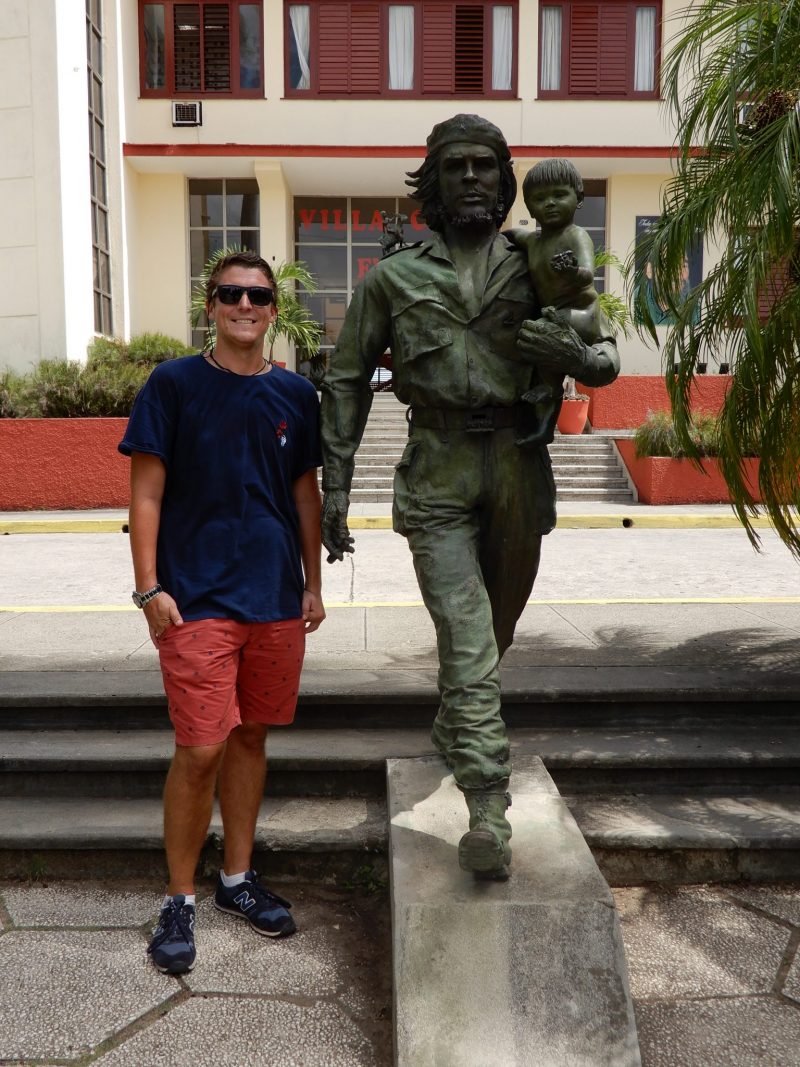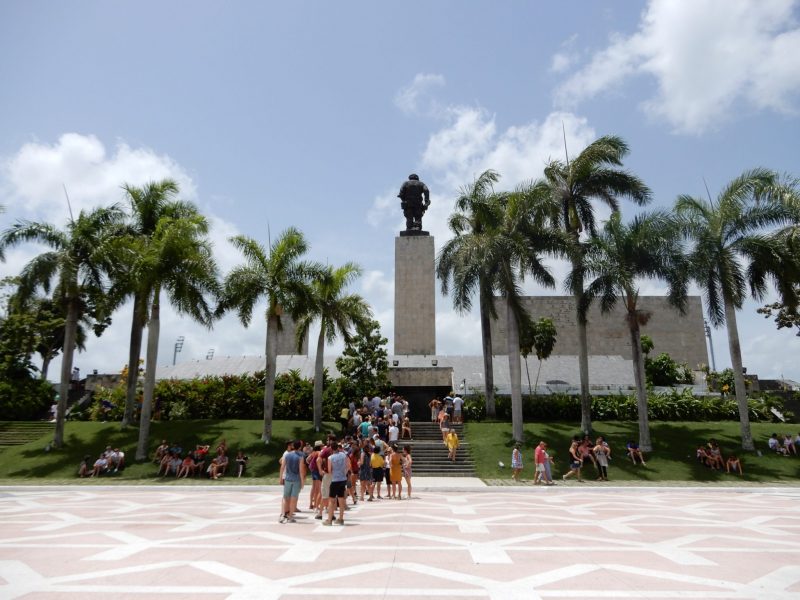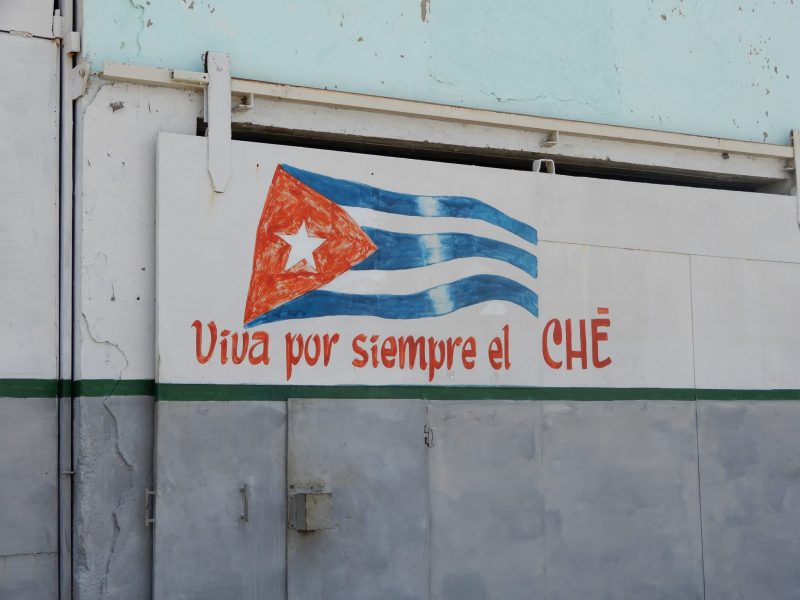 Read more about what we did in Cuba in part II!