When my dad and I traveled the US in 2014, we thought it would be cool to go from the lowest point to the highest point of the contiguous US. After spending a couple of days in Death Valley National Park and going to Badwater basin (-86 meter) we made our way to Lone Pine. This city is not only the gateway to hiking Mount Whitney, but is also a haven for movie lovers. A staggering 700 movies were shot in Lone Pine! After checking out the local movie museum, we prepared ourselves for the hike to Mount Whitney. The highest point of the contiguous United states stands tall at 4422 meters. Today I would like to share a couple of tips with you in case you're thinking about hiking Mount Whitney.
Mount Whitney is the highest mountain of the 48 in the US. It's located partly in Sequoia National Park and partly in the Inyo National Forest in California. In order to hike Mount Whitney, it's best to make your way to Lone Pine. The hike starts in Whitney Portal and can be done in either 1 or 2 days.
It's a long hike, you will have to walk for 35 kilometers (round trip) and you have to climb up 1900 meters before you reach the summit. Therefore, it's not a light walk and you need to be very well prepared.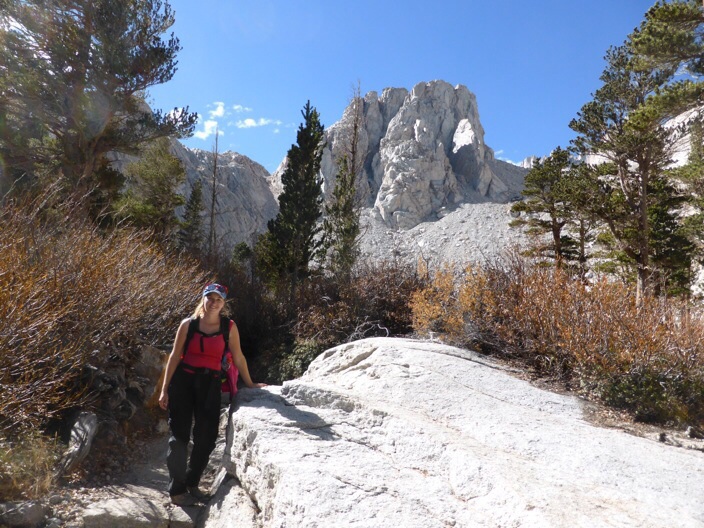 Decide on which route to take
The first thing you need to do, is decide which route you will take. The one we took is the most popular one and leaves from Whitney Portal. It is possible to do the hike in one day, but it will take you very long. Therefore, if you have the equipment, I would advise you to do the hike in 2 days. This way you won't feel rushed and you can enjoy your hike and the wonderful views a lot more.
Apply for a permit 
After you have decided on which route to take, you can apply for a permit. This might sound a bit weird to my fellow Europeans, since it's not necessary in Europe to apply for a permit when hiking a mountain. In the US, however, you sometimes have to buy a permit. Before applying for your permit, you need to decide if you'll climb Mount Whitney in one day or if you prefer to stay overnight.
How do you get your hands on that much desired piece of paper? Well, it seems to be based on tough luck. You'll have to participate in a lottery before the 15th of March. To be able to participate you'll have to pay 6 dollars, regardless of getting a permit or not. If you are successful, you have to pay another 15 dollars per person. Once you've secured yourself of a permit, you can pick it up at the visitor's center up to one day before you enter the park.
What if you missed the deadline? No worries, whenever people cancel their trip, those tickets are made available on first come, first serve basis.
Another option is to go to the visitor's center and get a same day or next day permit. And guess what, these permits are free! At the visitor's center you will also receive a bear canister in which you can store your food in case you're staying overnight. You will also be asked to pack out your human solid waste.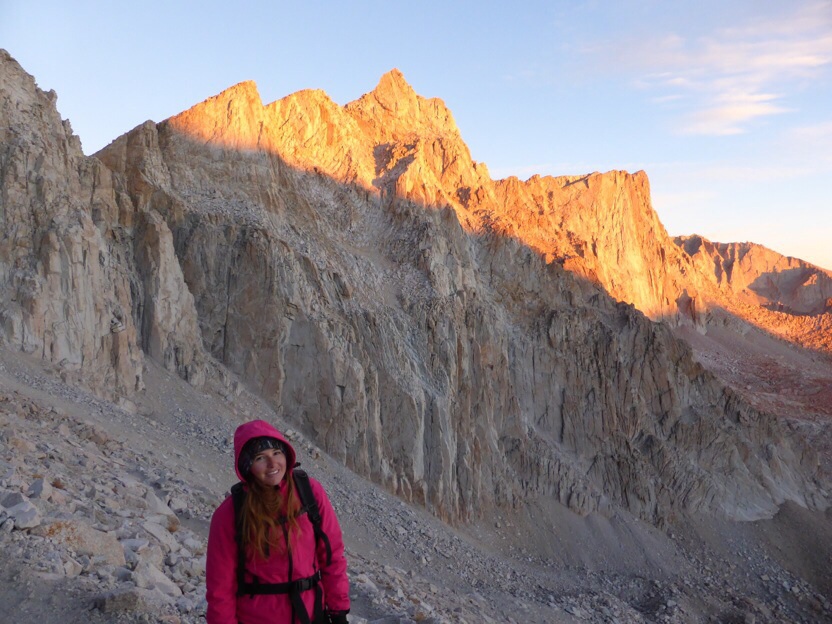 Come prepared when hiking Mount Whitney
First the bad news, Mount Whitney is a very long and strenuous hike. From start to finish it will take you 35 kilometers and you will have to climb a staggering 1900 meters to reach the summit! Anyone who's familiar with hiking, understands that this a long and demanding hike.
Luckily, the hike is never difficult nor does it require special skills. Anyone who's in good shape and is willing to hike for 2 days straight (or a very long one day hike) can climb this mountain. It doesn't involve any rock climbing and you don't need to bring any extra equipment such as rope or carabiners. However, do not forget to bring a headlamp, because you'll need it for your second day hiking (which will most likely be partly in the dark).
If you decide to do the hike in two days, this also means you need to bring a tent. There is no cabin on the way to the summit. As you can imagine, this means your backpack will get quite heavy! Mine was about 9 kg, while my dad had to carry 17 kg up! Don't forget to bring sleeping bags, sleeping pads and very warm clothes. I had to layer up in the tent and was still freezing! Also bring a hat and gloves to keep yourself warm during the night and those chilly first hours of  the morning.
Other than that I'd advise bringing enough water and food, you will most definitely need it!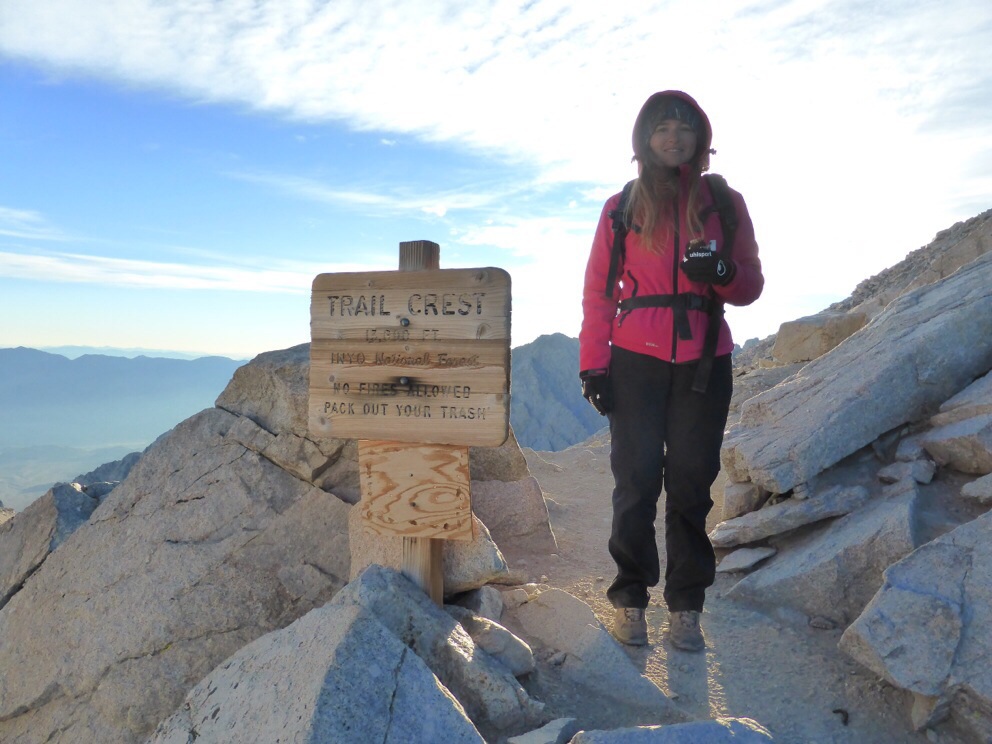 Sleep at Trail Camp
It might be tempting to set up your tent at the first campsite you encounter, Outpost Camp. However, I would advise to power through until you reach Trail Camp. For us, it took about 5 hours to reach the camp. This might mean that the first day is quite heavy, but you'll be thankful on the second day when you realize you only have to hike 3 more hours to the summit.
There are plenty of spots at Trail Camp for you to set up your tent. I do have to warn you that it can get very windy there. There were times I was afraid our tent was going to be blown away by the wind… Therefore, make sure to layer up!
Don't leave too late on the second day
I get it, sleeping in a tent on a mountain isn't exactly the most comfortable experience. Chances are big you haven't slept at all. So, it can sound very tempting to sleep in for a bit. However, I would advise you fight those temptations.
It's best to leave early in the morning (we left at 5.30) and make your way over to the summit. Not only does it take another 3 hours to get to the summit, you still need to walk all the way back to Whitney Portal. The second day is much more physically challenging than the first. I remember seeing the 1 mile mark before arriving back at Whitney Portal, and thinking this hike was never going to end. My legs were shaking and I just wanted this hike to be over so badly… It was almost 5 PM by the time we were back at the parking lot. So, even though you're tired, sleeping in is definitely not a good idea.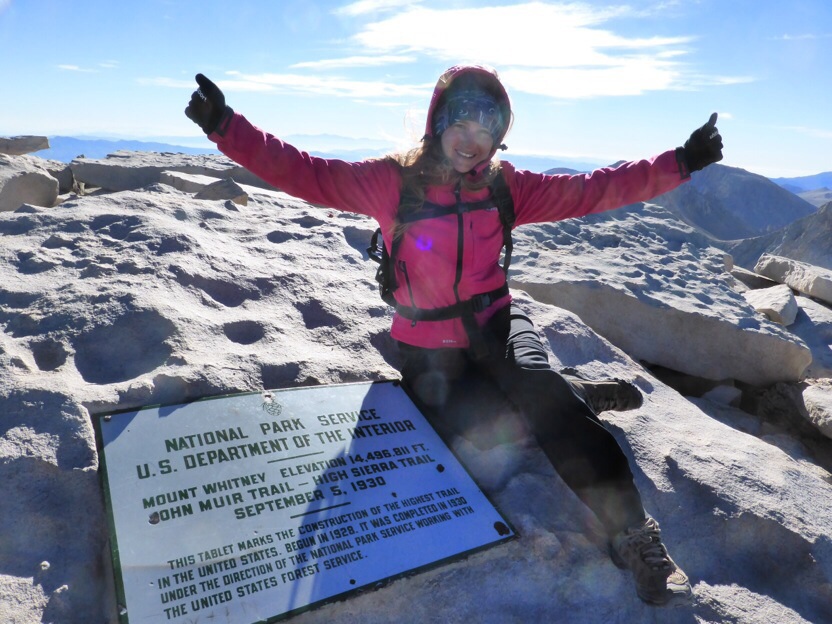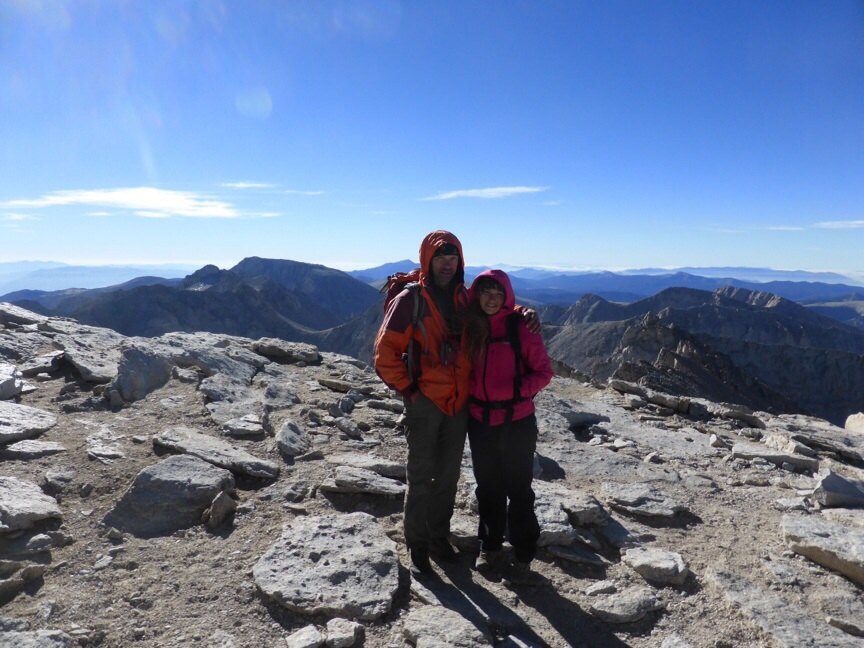 If you have any more questions about hiking Mount Whitney, please feel free to leave a comment!