A lot people who travel to Nepal will eventually make their way over to Pokhara. It's the gateway to amazing treks in the Himalayas such as Annapurna Basecamp or Poon Hill, or one day hikes such as Sarangkot or the World Peace Pagoda. It's a town located next to the beautiful Phewa Lake which is surrounded by some of the highest summits in the world. That is, if you go there outside of monsoon season. Today I'd like to tell you about 5 things you can do while spending time in this gorgeous laketown.
Getting there
Pokhara is located about 200 kilometres away from Nepal's capital, Kathmandu. If you'd like to make your way over to Pokhara, you have two options: by bus or by plane.
Taking the bus is obviously the cheapest option. However, the cost of the ticket of course depends on the agency you decide to go for. Some might offer very basic seats, while others offer lunch and WiFi. The price varies from about €10 for basic seats to €25 for more luxurious seats. You must however endure about 7 hours on the windy, unpaved Nepalese roads.
If you prefer the luxury and speed of a plane, then you must dig a bit deeper in your wallet. We booked our tickets in our hotel and paid about €100 both ways. The only thing we had to do was make our way over to the domestic flight terminal at Tribhuvan airport and take the 30 minute flight to Pokhara. It couldn't have been any easier.
Hiking or biking to the World Peace Pagoda
When arriving at Pokhara, you'll notice a beautiful white pagoda looking out over the city and Phewa Lake. You can visit the World Peace Pagoda for free, but you might have to make a bit of an effort to get there. Of course you can always take the taxi or a minibus there, but hiking or biking there is a nice alternative and will get you in the right shape before you leave for your trek. I must warn you that the road up to the Pagoda is extremely steep. This, in combination with the 99% humidity, will make you sweat like never before. I'm speaking from experience! However, the view from the Peace Pagoda will make you forget all about the effort you made to get there. The view over Pokhara and the mountains (if it's not cloudy) is so worth it!
International Mountain Museum
If you're a big fan of hiking and mountain climbing, then the International Mountain Museum will be right up your street. But even if you're not crazy about hiking, it's still a very interesting museum to put on your list. And for only €3 it won't break your bank. Here you'll learn about the first ascents of all the 8000 meter high mountains, you'll get to admire breathtakingly beautiful photographs of the roof of the world and learn more about the animals which call the Nepalese mountains their home. If you're interested in the different kind of tribes which inhabit Nepal, then you'll learn everything about them here. It's a very interesting museum which will not only teach you a lot about this fascinating country, but also about its colourful inhabitants.
Bike around Phewa Lake
Renting a bike in Pokhara is very useful; it's an easy way to get around the city. It also gives you the opportunity to bike around the lake (or most of it). Leave behind the hustle and bustle of Pokhara, and make your way to the isolated settlements on the shoreline of the lake. Here you'll get to witness how the Nepali people, who don't work in tourism, really live.
While I was biking around the lake, I had a nice encounter with a Nepalese boy. As I was taking a short break, the boy walked over to me and started ringing the bell of my bike. He was looking at my bike admiringly, almost as if he'd never seen one before. Just ringing the bell put a big smile on his face. It's a memory I definitely cherish forever! So if you want to get away from the chaos of the hectic city, then going for a bike ride along the lake is definitely a good option.
Paraglide from Sarangkot
Sarangkot is one of the hills surrounding Pokhara. This is the place to go if you want to get a really nice view on the Himalayas. Not only do you get to enjoy beautiful views here, you can also opt to go paragliding. You can easily book a tour with one of the many agencies which are located in the main street of Pokhara. As you probably know, paragliding isn't exactly cheap. However, Nepal is one of the cheapest countries in the world, so you won't spend that much money staying here. If you like adventure, then paragliding over Phewa Lake is money well spent! A 30 minute tandem flight costs you about €70. If you prefer to go for an hour long flight, be prepared to spend about €110.
Even if paragliding isn't really your thing, that doesn't mean you shouldn't visit Sarangkot. Like I said before, you can get breathtakingly beautiful views on the Himalayas from Sarangkot. You can either hike your way up, or you can take a taxi which normally brings you almost all the way to the top. You still have to climb some stairs to get to the view point, but that only takes about 5-10 minutes. Definitely a must if you're in Pokhara.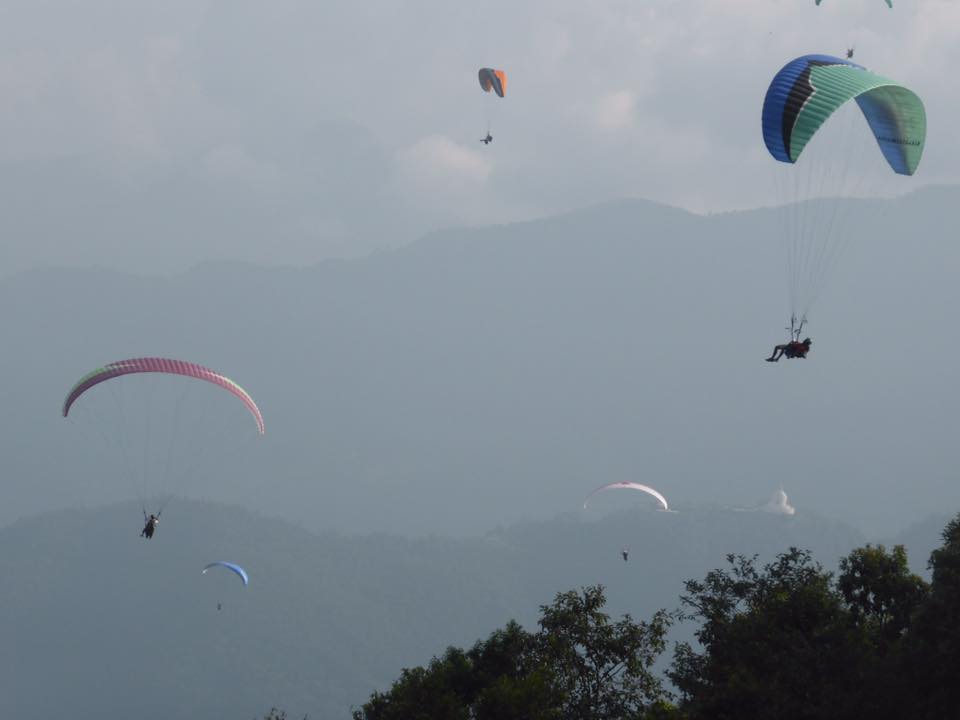 Take a break and roam the streets of Pokhara
If you want to take a break from all the activity and want to take a rest day, Pokhara still has a lot to offer. From outdoor cinema to exotic bars located along the lakeside, Pokhara has it all. One of the things you'll notice as well, is that the city is full of small souvenirs shops. If you're looking for some Nepali clothes or jewelry, you will be spoilt for choice. Just make sure you watch out because Nepali traffic is quite hectic and chaotic and you'll feel like you need eyes on your back. However, it is much better than traffic in Kathmandu. Pokhara feels a bit like a place where you can get some rest from the chaos of the capital city.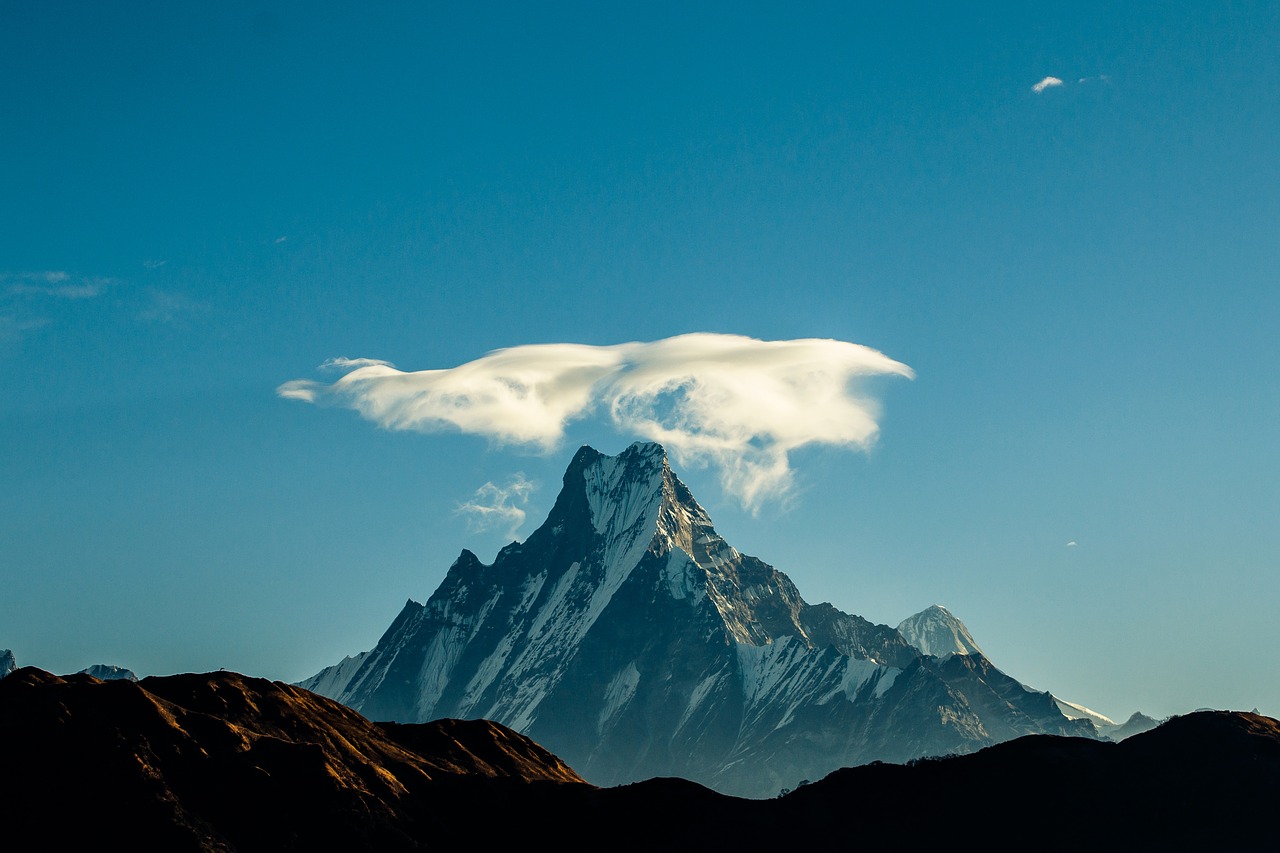 Have you ever been to Pokhara? What was your favourite activity there? Please feel free to leave a comment below!