Since my hometown is located about 30 minutes away from the French city of Lille, I've visited this city quite often. Not only did my family take me there from time to time, I also went to Lille on school trips several times. It might not be the most known French city, and I can imagine that most people opt to got to Paris or the south of France instead. However, Lille is the tenth biggest city of France and has a lot to offer to everyone. 
Flemish influences in Lille
Lille is located in the north of France, about 200 kilometers from Paris. Since it's so close to the Belgian border, it comes as no surprise that you can find quite a lot of Flemish influences in this city. In Lille, you will spot tons of beautiful and colourful brick houses. This type of architecture isn't found that often in the rest of the country. In that sense, it might even feel more like a Flemish city such as Bruges or Ghent. You will get tons of opportunities to snap amazing pictures here.
One of the best spots to admire the Flemish architecture, is Vieux-Lille (or Old-Lille). The old town is extremely cosy and is a must see when visiting Lille. I would suggest just strolling through its streets whilst admiring the beautiful architecture and enjoying the bohémien atmosphere. On almost every corner of every street you'll find shops selling things. From macarons to baguettes, you can find anything in Lille. The city isn't that big, so you can basically visit it in about one, max two days. You don't need a car to get around, you can easily explore the city on foot. If need be, you can also take the metro which takes you everywhere.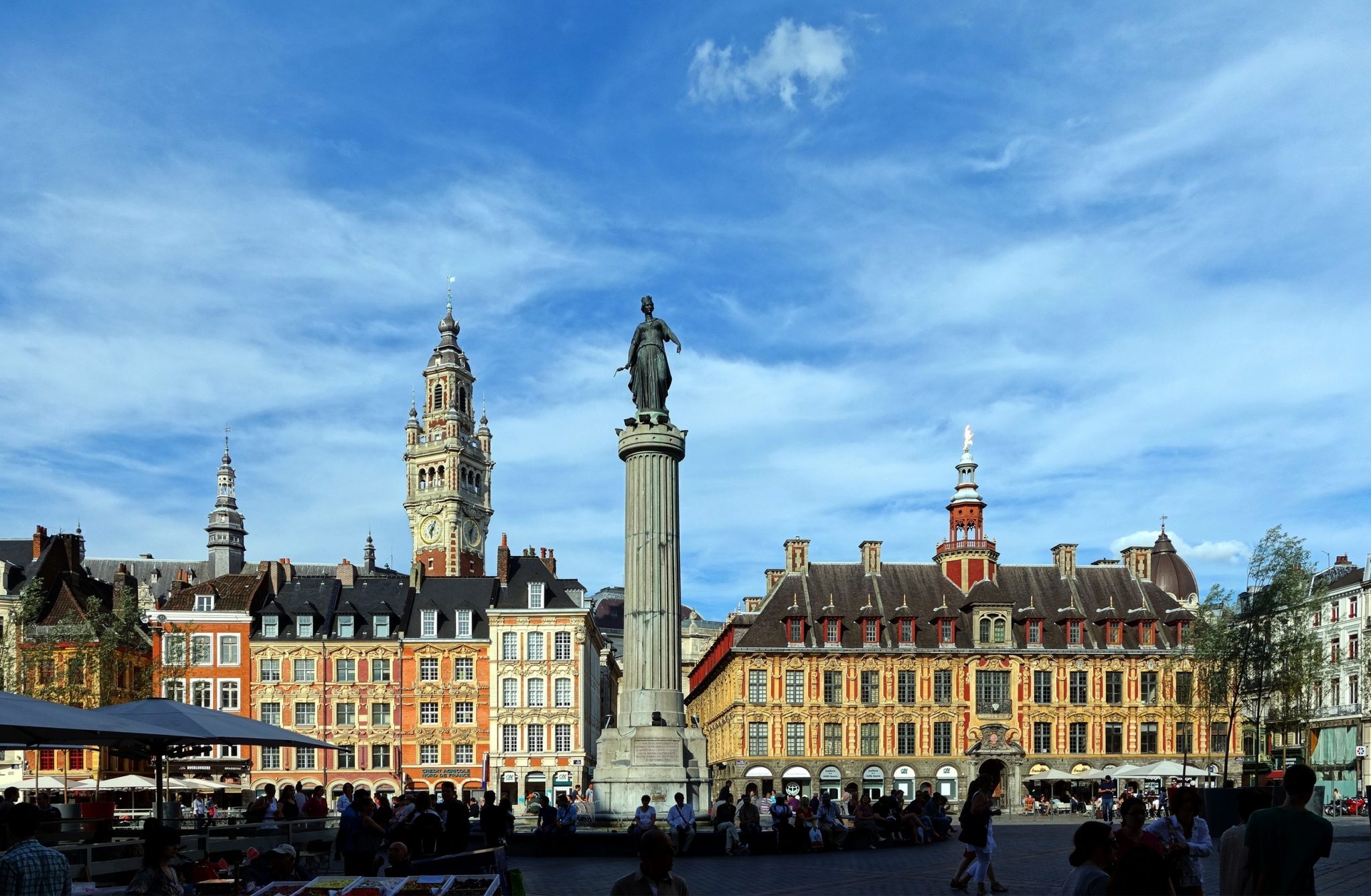 Beautiful Main Square
The main attractions of Lille are located around the main square, or the Grand Place. Here you'll find tons of restaurants, bars and shops where you can sit down and enjoy a café or a glass of wine. I would recommend visiting the Vieille Bourse de Lille, built between 1652 and 1653. This is one of the most beautiful buildings of Lille. It basically consists of 24 identical houses which are built around a courtyard where you can find tons of second hand books, comics and posters. I loved spending time here, going through old books and posters, hoping I could get my hands on an old gem. I never went home empty handed!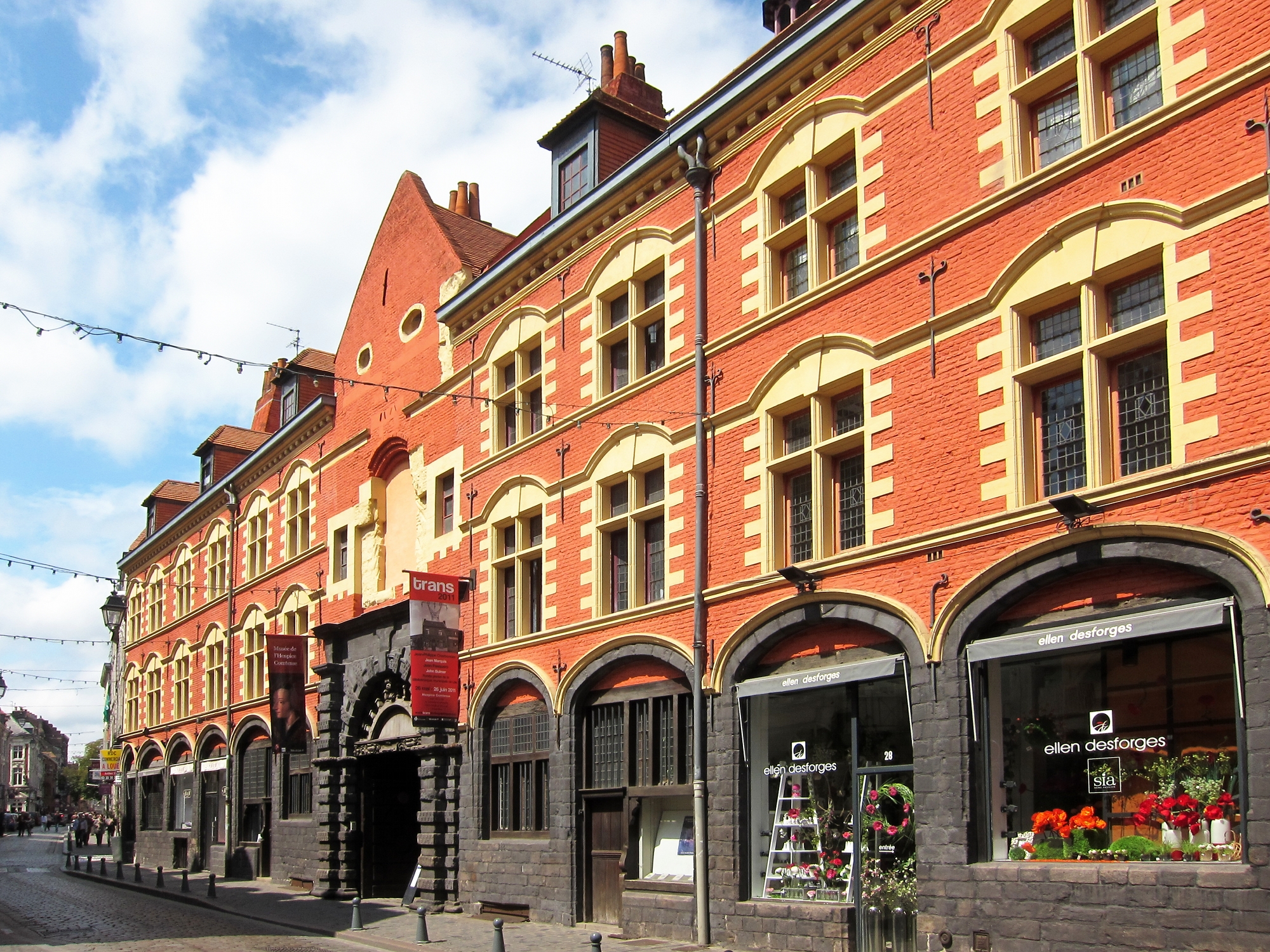 Tons of opportunities for shopping
A city of more than 200.000 inhabitants needs tons of shopping opportunities. Luckily, Lille is not lacking in that department at all! Next to the Lille Europe railway station you can find Euralille. This is a massive shopping centre which houses more than 100 stores such as H&M, Levi's, Primark, Pull and Bear and many, many more.
If you're looking for more haute-couture stores, then les Galeries Lafayette might be more your thing. Here you can find stores like Armani, Alexa Chung, Dior and Hermès.
If you prefer strolling through a shopping street, then you need to head over to Rue de Béthune. You will always find tons of people here, eating Belgian waffles with tasty toppings such as Speculoos whilst doing some shopping.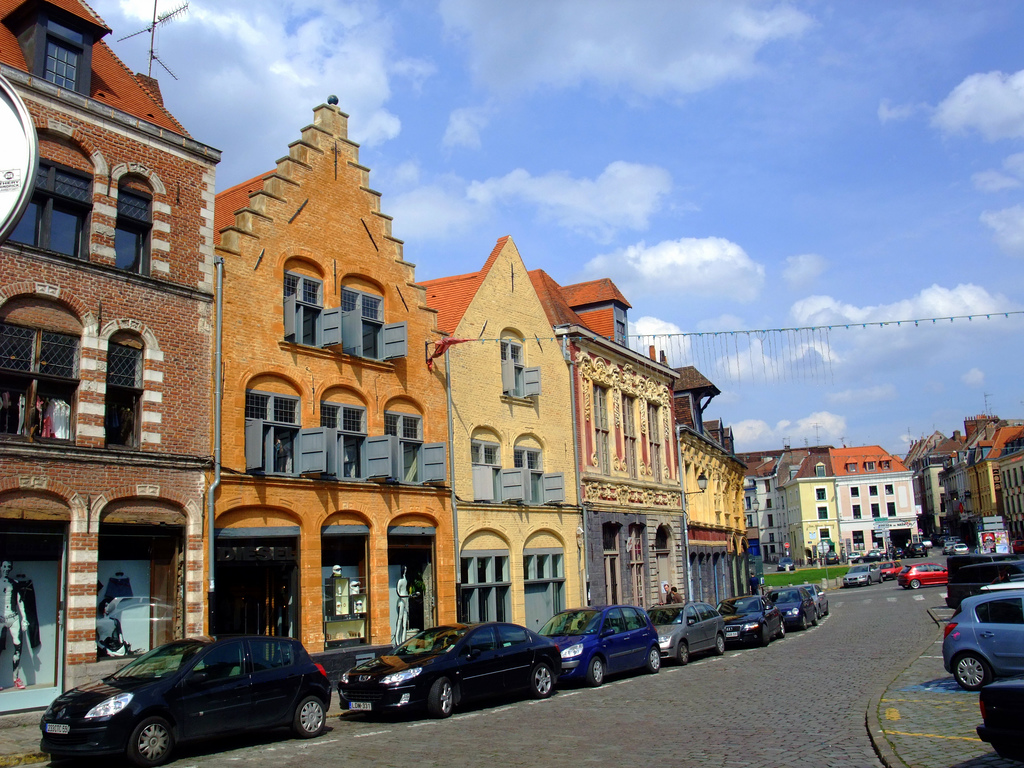 Cosy Christmas Market
The city turns into a proper Winter Wonderland in November and December. A big Ferris wheel is installed on the Grand Place, which gives you the perfect opportunity of getting a beautiful view over the city. You'll also find lots of wooden stalls selling gluhwein, local and foreign delicacies and Christmas decorations. It's the perfect time to explore this beautiful city in the North of France! So, if you don't have any plans for the upcoming Christmas holidays yet, a city trip to Lille might be the ideal way of spending the holidays!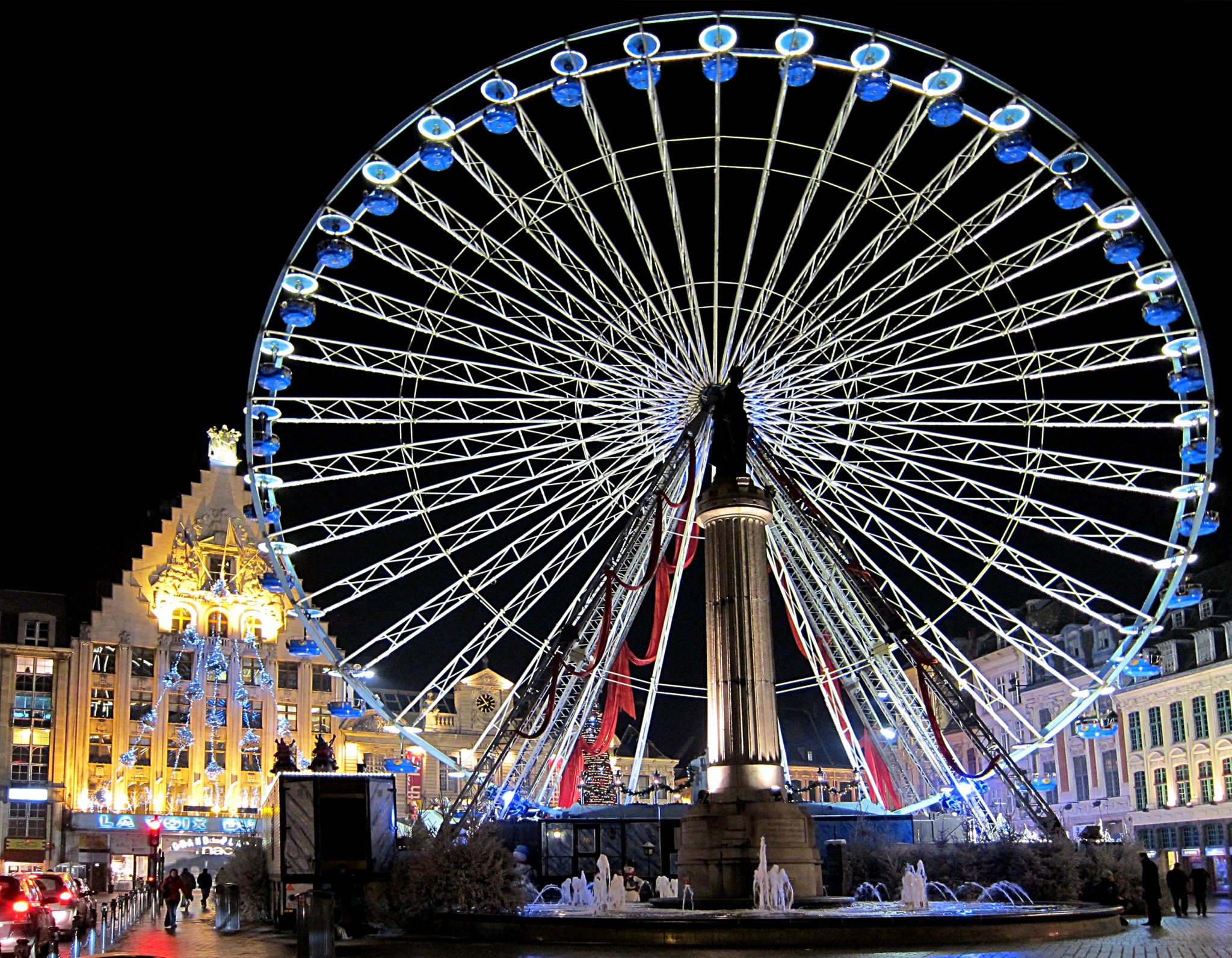 Other tips for visiting Lille:
Visit Patisserie Meert, here you can eat amazing waffles, cakes and other delicious delicacies. The shop itself is an attraction in its own, it looks exactly the same as it did in the 19th century.
Visit Parc Zoologique de Lille. An entrance ticket only costs you 4 euros and gives you the chance to see more than 300 different animals.
 Visit the Opéra de Lille, a beautiful building which was built in between 1907 and 1913.
Admire art in the Palais Des Beaux-Arts, the second most important museum of France (after le Louvre).
Visit the yearly Braderie de Lille. This event takes place during the first weekend of September. The whole town transforms into a big flea market which is visited by a staggering 3 million people!
Have you ever been to this city? What did you like most? Feel free to leave a comment!