After moving to Malta almost 3 years ago, I decided I had to visit Sicily one day. Since Malta is only about 90 km away from Sicily, it wasn't that difficult to make this dream come true. First time I went there, I took the Captain Morgan tour which leaves from Malta and goes by ferry to Sicily. During this tour I got to see Taormina for the first time. Before going to Sicily, I didn't know that much about this lovely city. Today I would like to tell you why you should put Taormina on your bucket list.
Taormina is located on the east coast of Sicily, about 50 kilometres away from Messina. This beautiful city is situated on top of a hill which looks out over the Ionian Sea. I would advise you to not drive all the way up to the city, first of all because there is not that much parking space and second of all, the hill is extremely steep. It's better to park at the foot of the hill and take the cable car up. It goes every 15 minutes and costs you 3 euros one way.
Cosy and vibrant streets
You enter the city through the beautiful Porta Messina. This entrance leads to the main street of the city, the Corso Umberto. Here you'll find tons of shops selling souvenirs, restaurants serving amazing Italian food and stores selling fashionable Italian clothes. It's lovely to just wander through the main street, with a tasty gelato in your hand, and explore the small and cosy streets leading up to Corso Umberto. It will give you that special feeling which, to me, you can only get in Italy. Take your time to explore the streets of Taormina, since I only got 3 hours and felt like it wasn't enough to see everything. Taormina may not seem like a big city, but it has beauty around every corner.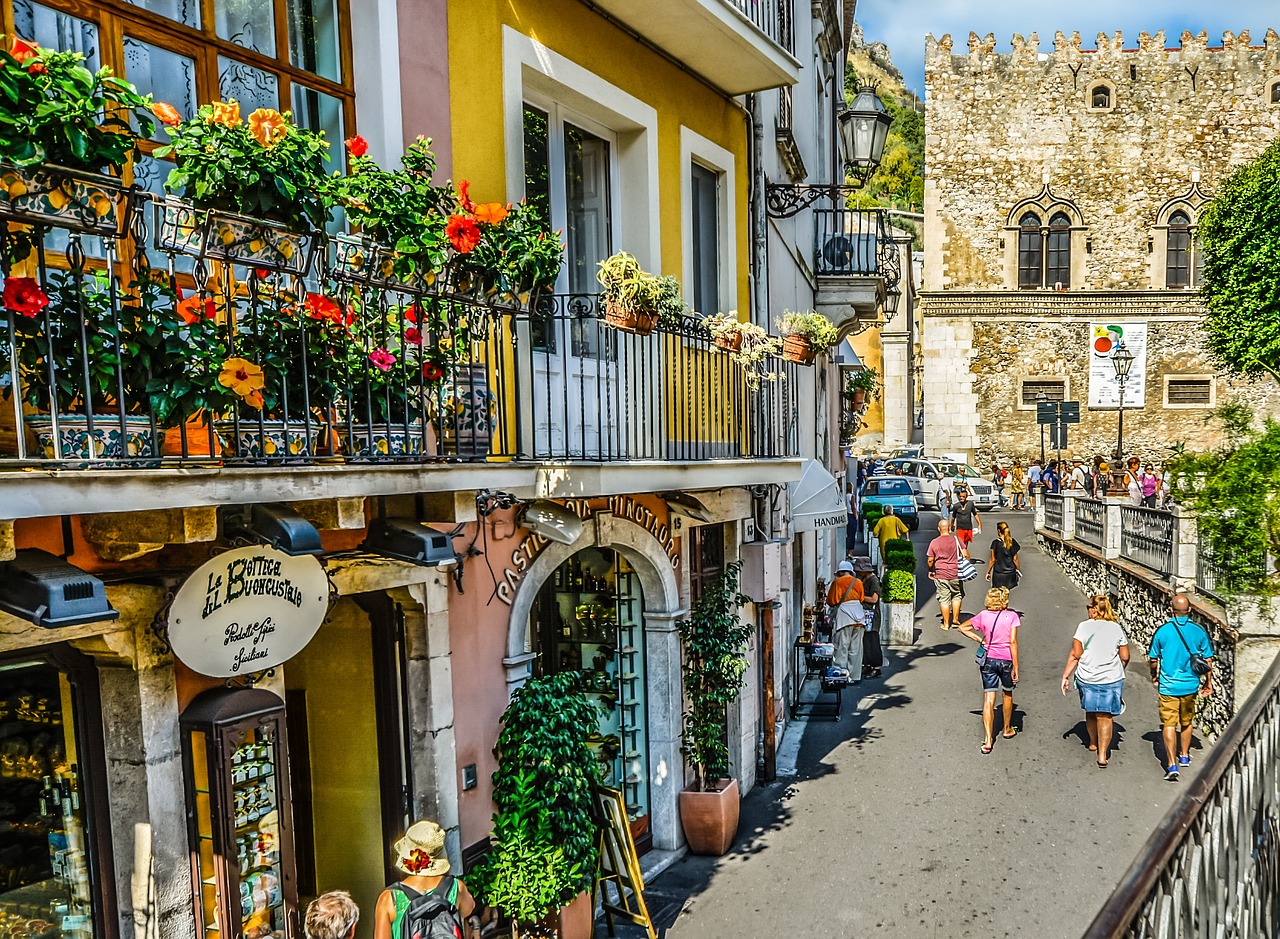 Ancient Greek Theatre
One of the highlights of Taormina is the Greek Theatre, which is located about 450 metres away from the Porta Messina. The theatre dates back to the 7th century before Christ and is used for concerts during Summer. To be able to visit it, you need to pay 10 euros entrance fee. For this price, you'll be able to walk around throughout the entire theatre. Not only is it it massive, it also boasts spectacular views over the coastline of Sicily and Calabria. And if you're going on a bright and beautiful day, you might even spot Mount Etna from here! This place is a must if you are planning on visiting Taormina!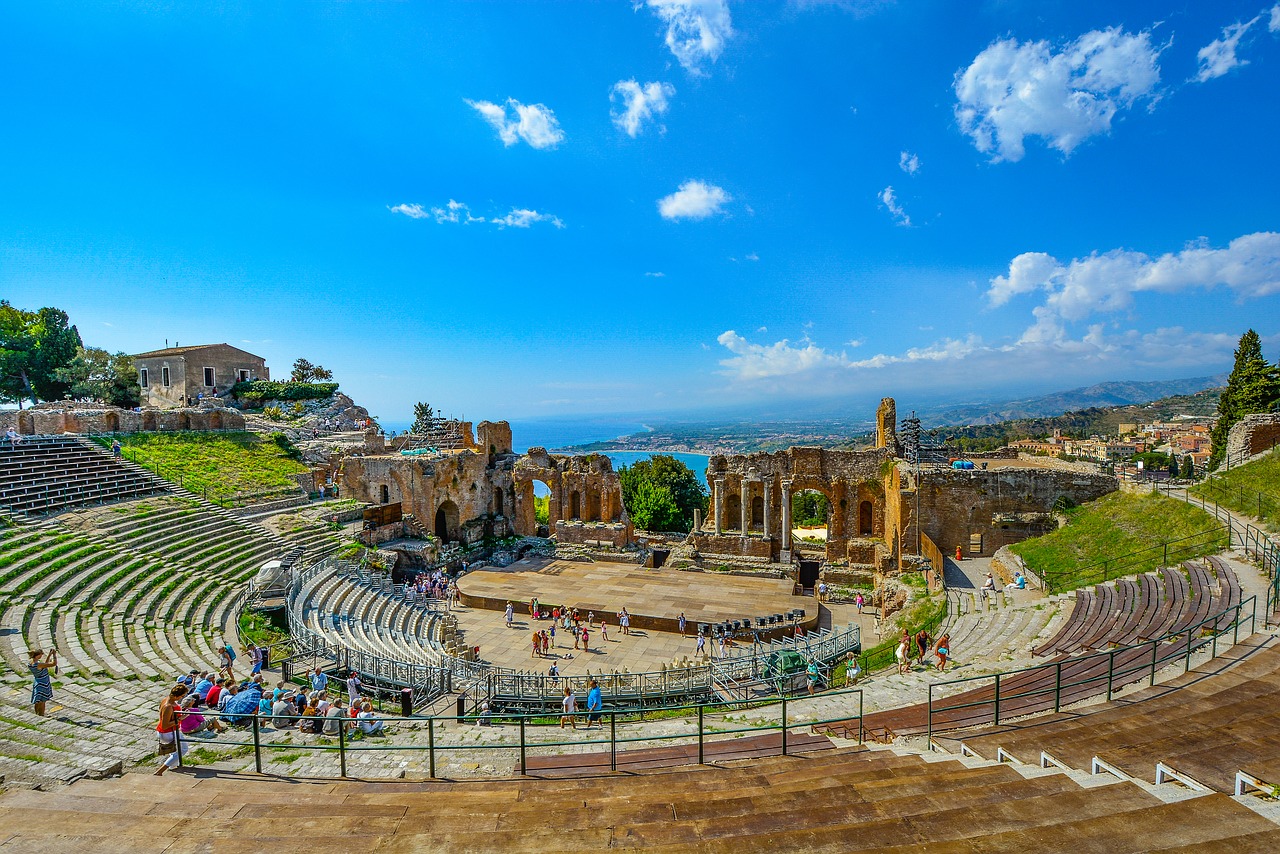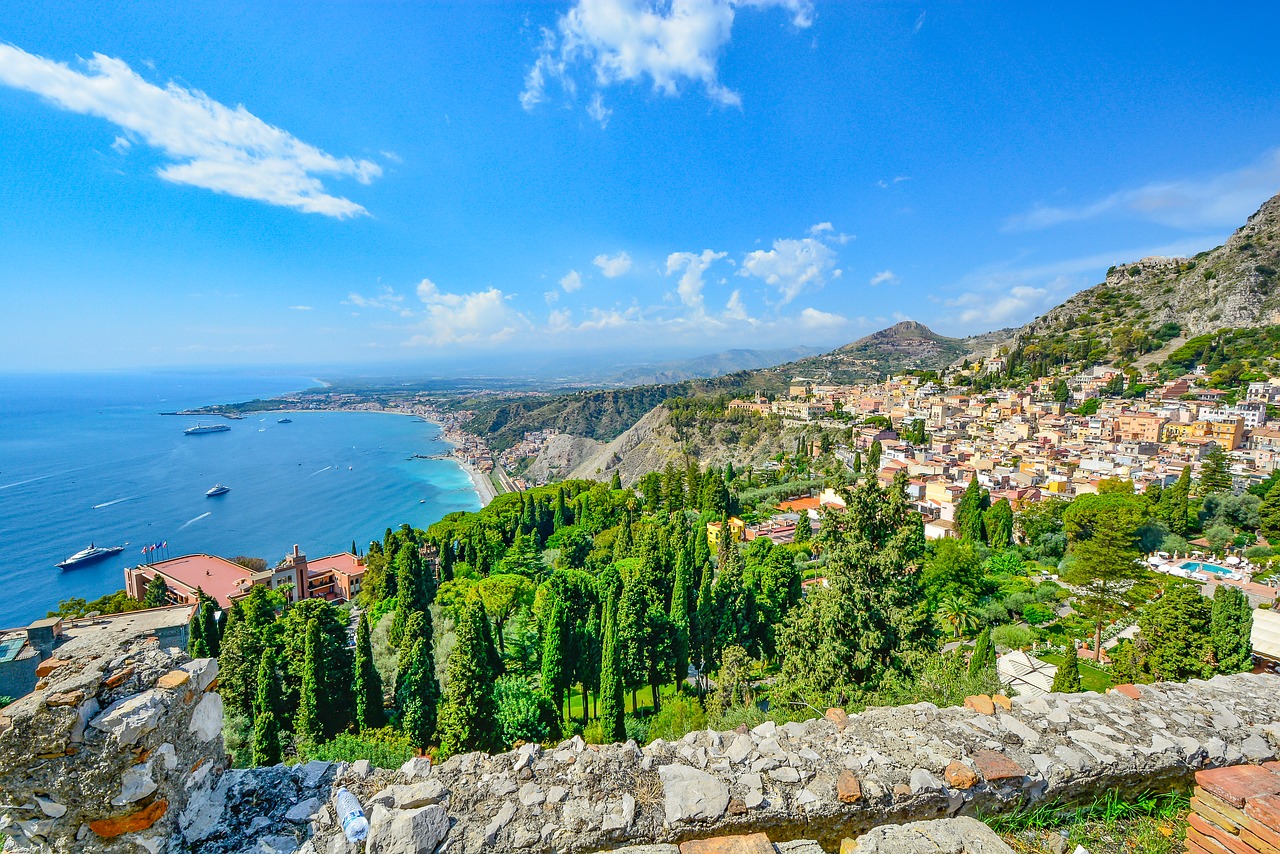 Beautiful Piazza Duomo
Taormina, just like most Italian cities, also has a beautiful Piazza. Piazza Duomo is located in the Old part of town. Just follow Corso Umberto, and you'll arrive there. On the Piazza Duomo you can spot the Church of San Nicola, which dates back to the 13th century, and a baroque fountain which is decorated with centaurs. This square is the perfect spot to sit down and unwind a bit before you continue your visit to Taormina. This city has more beautiful piazze than just Piazza Duomo. Another square you should definitely visit is Piazza XI Aprile. One of the things I loved about Taormina, is that you constantly bump into new and beautiful corners. There is always something new to see!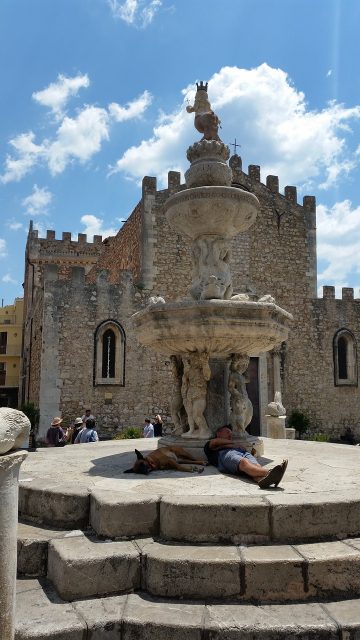 Giardini della Villa Comunale
When you walk down from the Greek theatre, you can spot the gardens of the Villa Comunale. I took some time to stroll through these beautiful gardens. If you make your way to the end of the park, you'll once again see amazing views over the Sicilian coastline and Mount Etna. This is the perfect spot to relax a bit if the touristy crowds in the city feel a bit suffocating to you.
Isola Bella
The area surrounding Toarmina is so beautiful that you'll find highlights even outside of the cosy city. When you make your way back to the parking lot with the cable car, make sure to visit Isola Bella, or "Beautiful island". This island was private property until 1990. Nowadays you can take a boat from Isola Bella which will bring you to the Grotta Azzura. The water in this cave is strikingly blue, and attracts many tourists every year.
As you can see, Taormina and its surroundings have so much to offer. It would be a pity to not visit this city once in your life. The culture, landscape and atmosphere of the city are so amazing you won't be bored one second!
Have you ever been to Taormina? What was your favourite part of the city?