Whenever people go on holiday, you often get the idea that everything is great. Their trip is amazing, the food is delicious and the people they meet are wonderful. However, we all know there can be a downside to traveling too. Maybe you experienced something scary or you had very high expectations about something which turned out to be disappointing. Today I would like to share my 3 biggest travel disappointments with you. Because it's always interesting to know what NOT to see or NOT to spend money on, right?
Mount Etna
Mount Etna dominates the Sicilian landscape. The volcano can be seen from miles away. Whoever goes to Sicily doesn't want to leave the island without climbing up Mount Etna. I was one of those travellers who really wanted to go the top of Mount Etna. Unfortunately, I never managed to get there. Since I'm living in Malta, I booked a 1-day excursion to Sicily where I was promised I would be going to the summit of the volcano. Usually I'm not a big fan of taking guided tours, but since I kind of decided to go on a whim, I didn't really have any other choice. This, obviously, meant we were confined to a strict schedule. The tour operator only took us to Mount Etna at 3 PM, which frankly, is way too late to make your way up there.
The bus dropped us of at the parking lot, from where you can take a ski lift. I was told this lift was going to take me to the summit of Mount Etna. However, once again, this was not the case. Moreover, this lift cost me 30 euros both ways! Since I figured I was going to see the crater/summit I decided to pay for it since I didn't know when I would be coming back to Sicily.
Once I stepped out of the lift, I realised I was nowhere near the summit of the volcano. The lift had dropped us off at the foot of the summit, from where you need to take a jeep to actually go to the top of the mountain. This, once again, would cost 20 euros! Since time was running out, I decided not to take the jeep and just wander around for a bit. It was still impressive to see the volcano from this close, but I couldn't get over the disappointment of not seeing the summit. Not only did I not manage to see the top of the volcano, I had also spent 30 euros for basically no reason!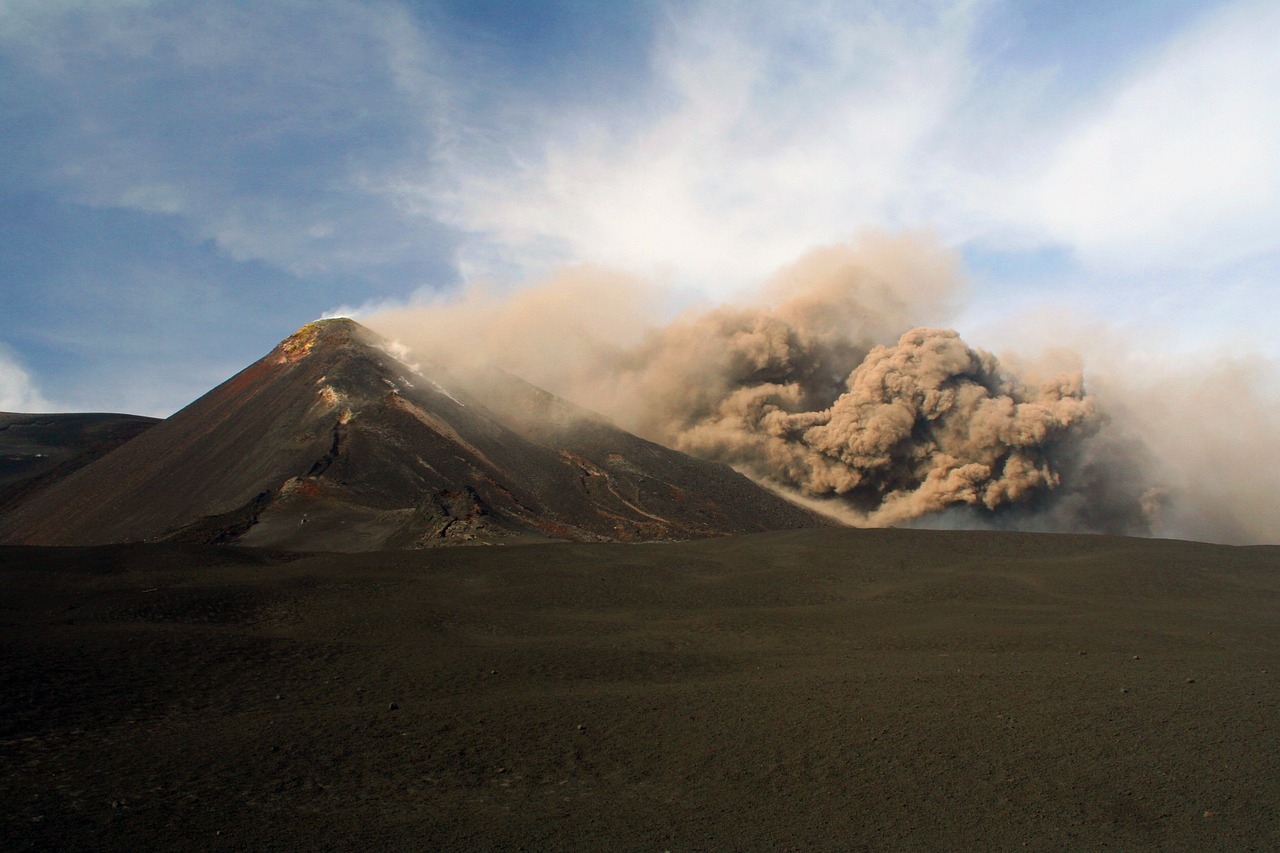 Skywalk
Eversince they opened the Skywalk in 2007, I dreamt of one day stepping out on the glass platform myself. Back in 2014 I finally got the chance to go to the Skywalk. This however, came at quite a big cost. I had to pay 75 dollars just to enter the park and walk on the Skywalk. I figured I would go for it since it seemed like such an amazing experience. So, with 75 dollars less in my wallet, I made my way over to the entrance of the park. Once I was there, I was told I wasn't allowed to take any cameras or phones with me. Surely paying 75 dollars would grant me the permission to take pictures? Alas… I had to put my belongings in a locker and wasn't allowed to have anything with me when walking on the platform.
So does that mean I have no souvenirs of the Skywalk at all? Not really, since they offer a photographer who goes on the Skywalk with you and takes your pictures for you. This at only 15 dollars per picture! Frankly, I was quite outraged. This trip to the Skywalk was bordering on 100 dollars by now… However, I did want some kind of souvenir, so I decided to buy one picture. After my visit, I decided that I would never again take a 3 hour detour to visit the Skywalk. I would also recommend everyone: don't see the Grand Canyon from the Skywalk. Go to the north or south rim instead!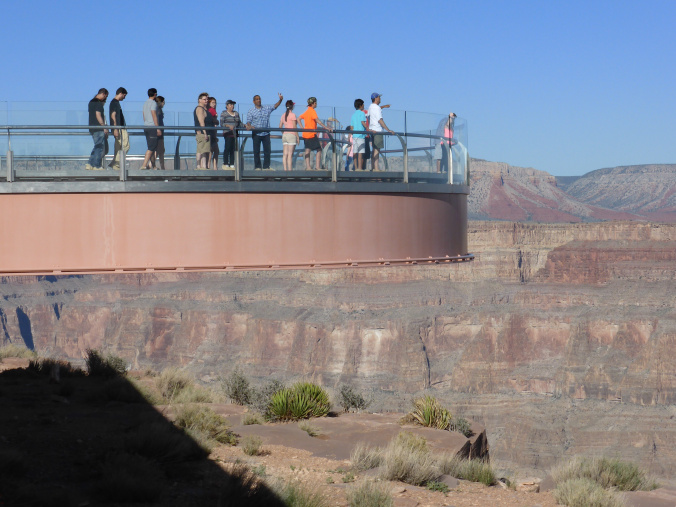 Manneken Pis
The last item on my list of biggest travel disappointments is Manneken Pis. This statue can almost be seen as part of the cultural heritage of Belgium. Everyone knows about him, and basically everyone has visited him at least once in their lives! If you ever visit Belgium, it will almost be impossible not to spot him. He's on all our souvenirs and there are pictures of him at every souvenir shop. So, you would expect this statue to be impressive right?
I have seen Manneken Pis, located on the corner of the Stoofstraat and the Eikstraat, several times in my life by now. And I have to admit… It's kind of a disappointment. He's only about 58 centimeters tall. Most people who visited Brussels told me that Manneken Pis was the biggest disappointment of their trip to Belgium. Does that mean you shouldn't go visit him? Well, he's often dressed up in very nice clothes (such as the national football kit), which makes him look quite cute. But do be prepared that you will most likely feel very disappointed when you lay eyes on him!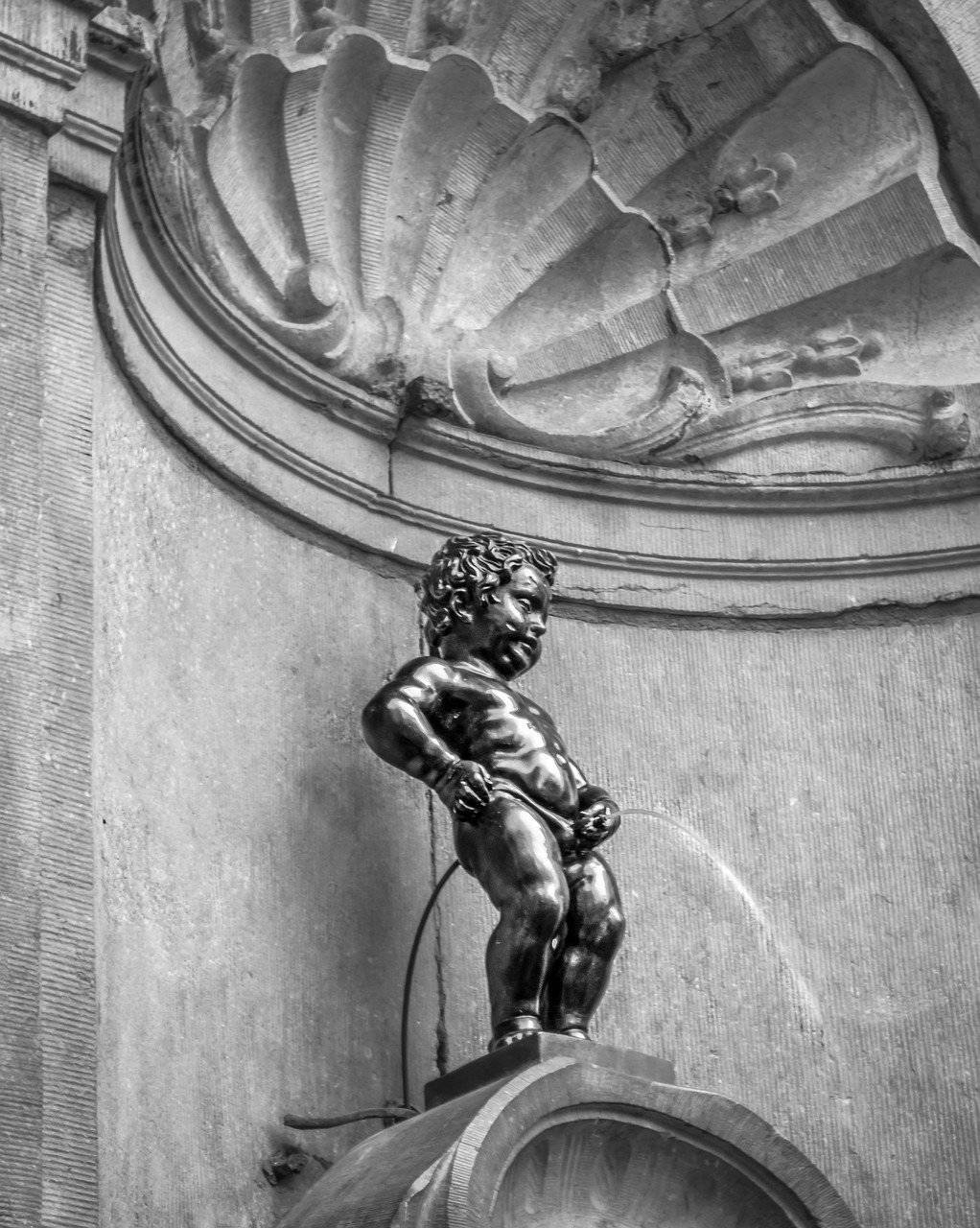 Those were my 3 biggest travel disappointments so far. I'm well aware I will most likely write another blog post like this in the future. Not every trip or country you go to is amazing. There will always be moments when you're disappointed by something. What are your biggest travel disappointments? Please feel free to leave a comment!