When I traveled to the US in 2014, going to Yosemite National Park was high up my list. Just looking at images of it made me start daydreaming about exploring the park. During my road trip through the west coast I spent 4 days in this amazingly beautiful national park. If you have never been there, or never considered visiting Yosemite, you should really reconsider. Yosemite has so much to offer!
Amazing viewpoints
Yosemite is home to some very popular mountains such as El Capitan and Half Dome. Luckily, if you're not that into hiking, you don't really have to make an effort to see these beautiful mountains. The national park has several viewpoints from where you get a spectacular view on either or both of the mountains. One of the most famous viewpoints is Tunnel View, which is located on State Route 41 (West entrance of the park):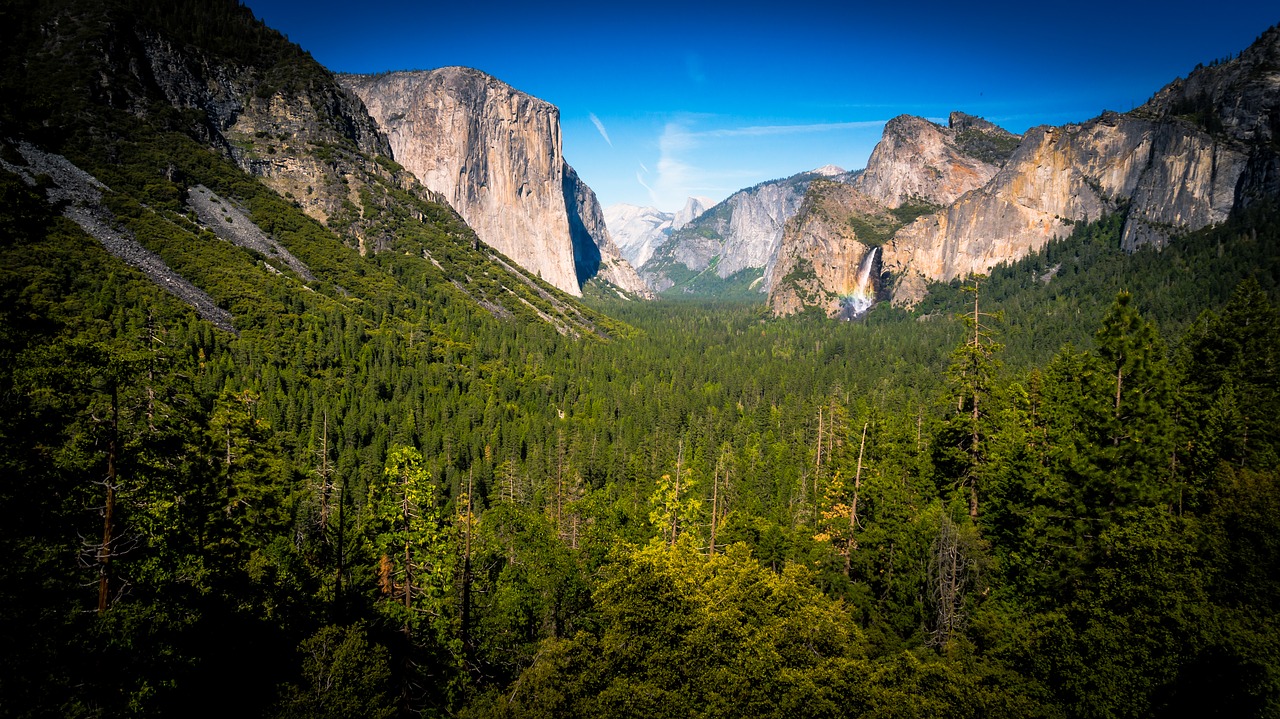 Seeing Tunnel View was breathtaking. I couldn't stop snapping pictures and I was in awe with how beautiful nature is in this park! Tunnel view was one of the first things I saw of this national park, and I immediately realised that Yosemite was not going to disappoint me at all.
The second most famous viewpoint of Yosemite Valley is Glacier Point. Glacier Point is accessible from June to October and can be reached by either driving up Glacier Point Road or by hiking the Four Mile Trail. This viewpoint is located on top of a 975 meter high cliff and gives you an impressive view on the Half Dome:
Hikes with spectacular views
This brings me to a second reason why you should go visit Yosemite. If you have read any of my other blogs on hiking (Trolltunga and Preikestolen in Norway or Cinque Terre in Italy) you might realise I'm quite a big fan of it. It came as no surprise that I also did some hiking in Yosemite.
Firstly, if you're not a big hiker, but still want to enjoy spectacular views without too many other tourists around, then I'd recommend hiking Sentinel Dome. To do this, you first have to make your way over to Glacier Point. Sentinel Dome is a very easy hike which only takes about 1-2 hours in total. There is barely any elevation, which means people don't have to be crazy fit do this hike. What is so amazing about it? Not only is it short, not that intense, but it also gives you a 360° panoramic view over Yosemite! Minimum effort, maximum result!
From here you can see Yosemite Valley, El Capitan, Yosemite Falls, Half Dome, some of the Sierra Nevada peaks… It is truly an amazing spot if you want to see the greatness and vastness of Yosemite National Park.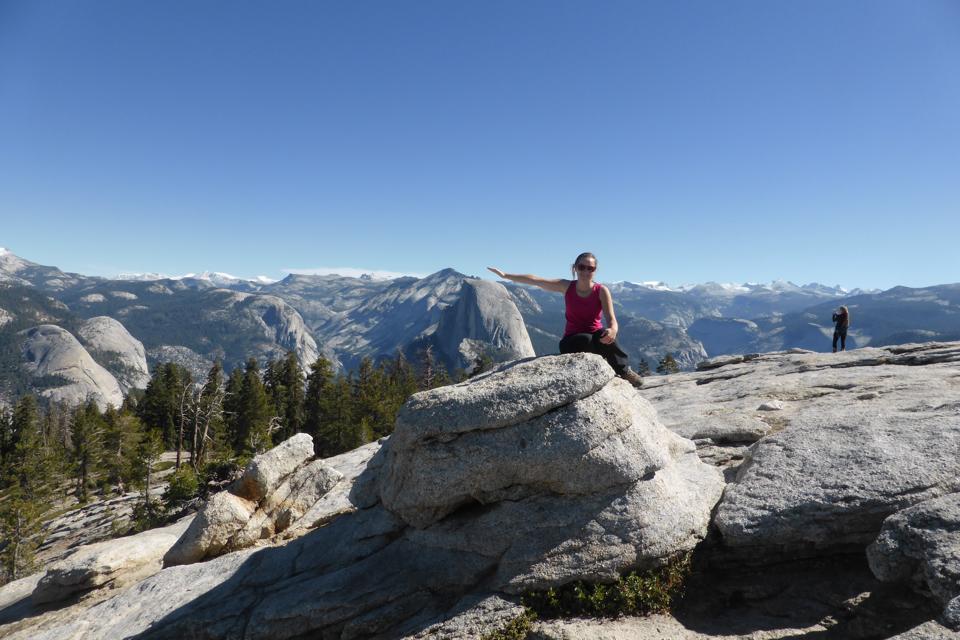 If you're more of an experienced hiker, then maybe hiking Half Dome might be more your thing. My dad and I kind of hiked it unexpectedly. We were doing another hike when we bumped into a hiker who recommended us to try to go to Half Dome even though we didn't have a permit. He said there wasn't always a ranger to check the permits, so if we were lucky, we could make our way up without anyone noticing. We felt like we couldn't let this opportunity pass by, so we immediately changed our plans and headed in the direction of the Half Dome Trail. However, I would not advise you to do this. If you're thinking about hiking Half Dome, make sure you have a permit and the right equipment!
Hiking Half Dome takes a lot of time (we did it in about 9,5 hours). The shortest way to get there is to leave from Little Yosemite Valley Campground (11 km round trip). Half Dome is quite an intense and daunting hike. Especially the last stretch of the hike can be very scary since you're basically walking vertically in between two cables which you can hold on to. However, it gets so steep that your calves and arms will start shaking and trembling. So, I would recommend bringing equipment. Since we hiked it so unexpectedly, we didn't bring anything and I have to admit there were times when I thought I was never going to be able to make my way down again. It's not for the faint-hearted!
However, once you do reach the summit, those feelings of fear will pass by instantly. You get to soak up the amazing views from the top and it will be all worth it!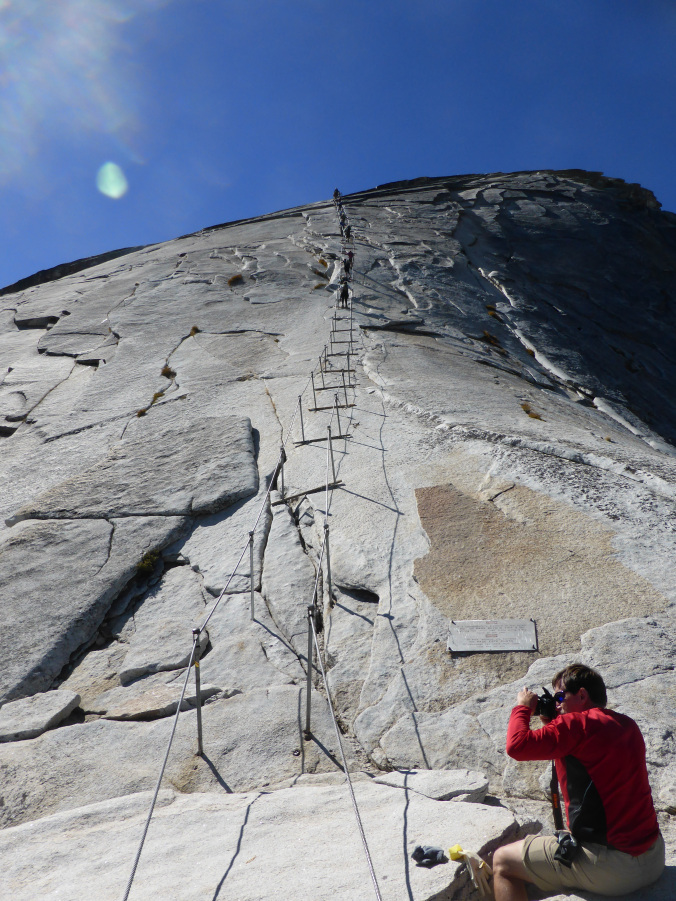 Some of the biggest trees in the world
Yosemite Park might not be home to the biggest tree in the world (that honour goes to Sequoia National Park), but it also has some very impressive sequoias. If you make your way over to Mariposa Grove you'll get to see some of the biggest trees in the world with your own eyes. And you will not believe how big these trees are! I remember just staring at them, I couldn't wrap my head around the fact that trees could be that big!
Some of the most impressive ones were Fallen Tunnel Tree, Grizzly Giant, Faithful Couple and California Tunnel Tree.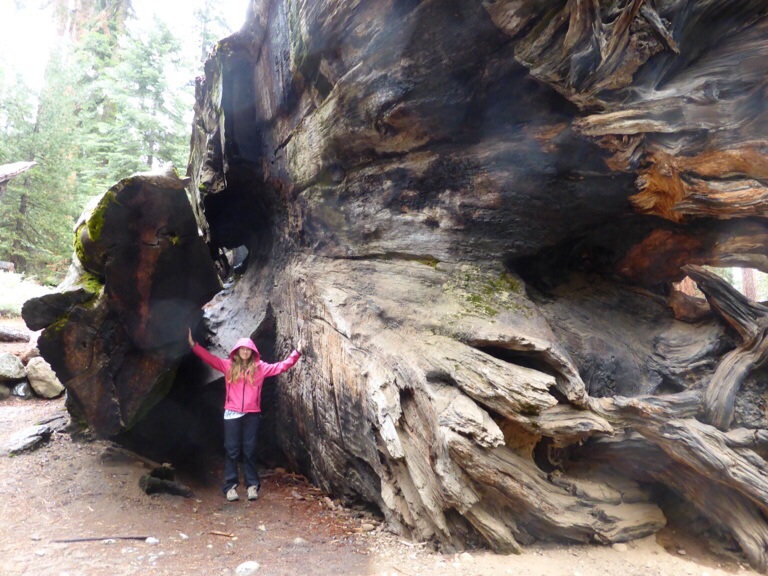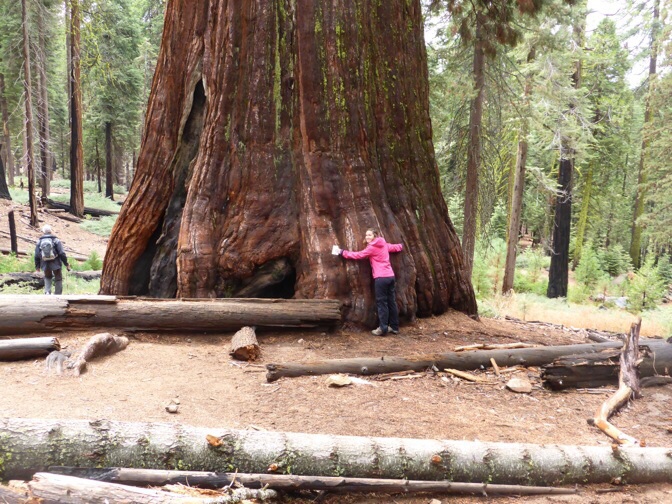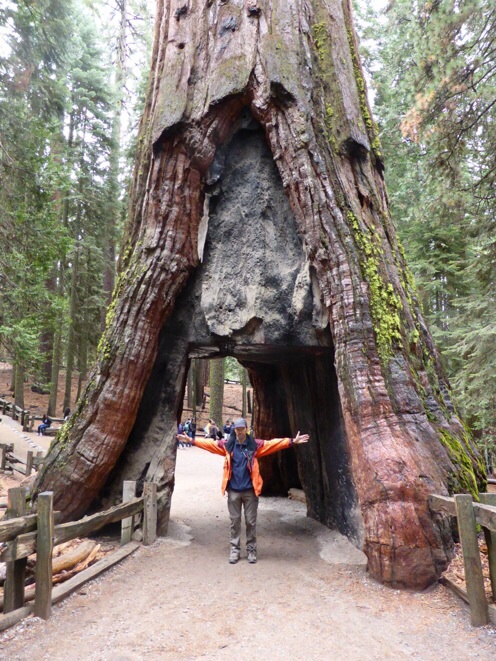 Spectacular waterfalls
When exploring Yosemite, you will also see a lot of beautiful and spectacular waterfalls. Yosemite Falls is the highest waterfall in all of North America and is the 6th largest waterfall on the planet!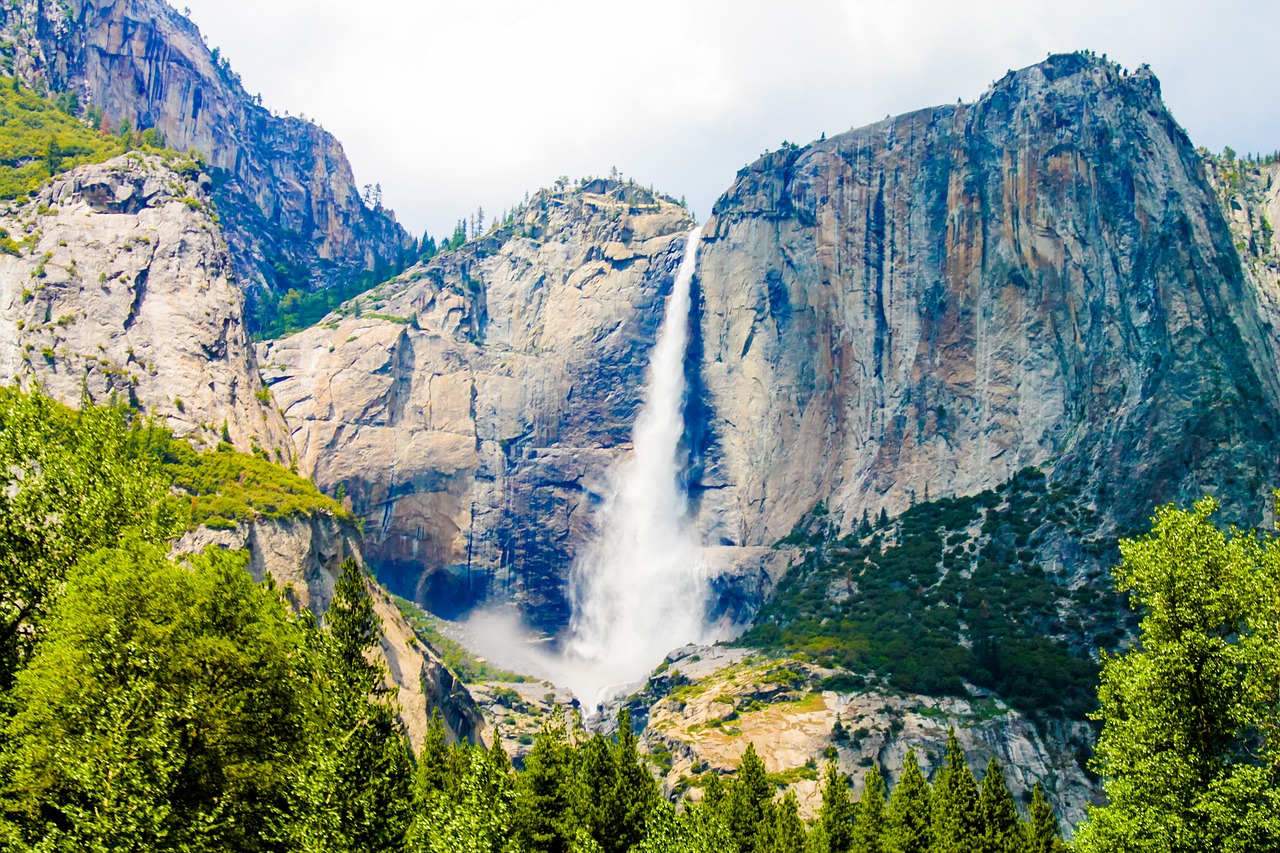 Other waterfalls worth viewing are: Bridalveil Fall, Vernal Fall and Nevada Fall.
As you can see, Yosemite has A LOT to offer for everyone. Of course it has even more to offer than what I described here, but I wanted to talk about the highlights of my trip. I would highly recommend adding this national park to your to see list, you will not regret it at all! Take at least 4 days to explore the highlights of the park. If possible, stay longer and take your time to really see most of what this beautiful park has to offer.
Have you ever been to Yosemite? What were your favourite parts of your trip? Please feel free to leave a reply in the comments!